Actress Namitha Pramod is enjoying a relaxed trip to the picturesque Athirappilly waterfalls. She has posted a few pictures of her trip on her Instagram handle. In the pictures, the actress looks stylish in a light blue kurti and chic sunshades. Lots of fans and celebrities like Divya Pillai and Deepti Vidhu Prathap have commented under these pictures.
An avid travel lover, Namitha had travelled solo and also with her family. However, the actress confesses that she really enjoys travelling with her family. She likes to share the special moments with her dear ones. "I really like having lots of people around me. I cannot think about visiting places on my own," Namitha had said in an interview with Manoramaonline.
Lover of Niagara
Canada is her favourite destination outside India. Namitha recalls how thrilled she was during the boat ride to see the iconic Niagara water falls.
Niagara of South India
The majestic Athirappilly Falls originates in the Western Ghats and flows through the Chalakudy River in Thrissur district. This splendid waterfall is often touted as the Niagara of South India. The dense forest on the banks of the water falls is home to several unique flora and fauna that are on the verge of extinction.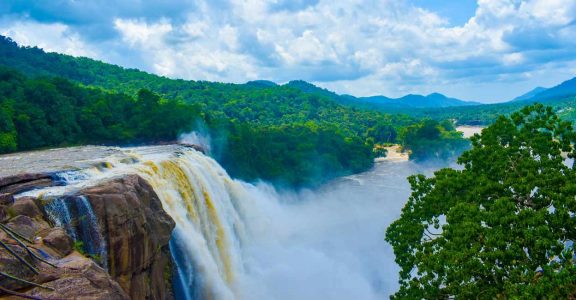 The waterfalls is on the state highway that connects Kerala and Tamil Nadu. Travelling at night isn't allowed in this route due to the presence of wild animals. The check posts at both borders will be closed by 6.30 pm. All the vehicles should cross these check posts before this. The meandering roads and the serene charm of the countryside could be enjoyed as you travel from Chalakudy to Athirappilly. The walkway lined with thick bamboo groves beckons you to the magical beauty of the fabulous waterfalls. This is in the middle of the oil palm reserve at the Ezhattumugham tourism village.
The waterfall gains volume in the monsoon from June to September. Millions of travellers from around the globe visit Athirappilly and the nearby Vazhachal to enjoy the mesmerizing beauty of nature.
Daily jungle safaris are arranged by the Thrissur District Tourism Promotion Council and Athirappilly destination management council from Chalakudy to Malakkappara.