Femina George has impressed the Malayali moviegoers with her power packed performance as Bruce Lee Biji in the superhero flick 'Minnal Murali'. The young actress loves travelling as much as she enjoys acting. Even though she isn't originally from Kochi, Femina likes the incredible vibes of the city.
Femina vows that Kochi is one of her favourite places. A self confessed foodie, she likes finding new food joints and enjoying unique flavours. In an interview to Manoramaonline, Femina had said that she often travels with friends.
Recently, the actress went on a tropical vacation in Thailand. She has even shared a video from the Phi Phi Islands in which she is seen jumping into the turquoise waters of the sea.
Just like Maldives, Thailand too have become a preferred holiday destination of celebrities.
Phuket is the biggest island in Thailand. The serene beaches, tall palm trees, clear water and the luxury spas make it the perfect tropical holiday spot. Interestingly, Phi Phi is a group of six small islands. Phi Phi Le and Phi Phi Don are the most famous islands among them. Koh Pai or the 'Bamboo Island' and the Maya Bay are known for their incredible beauty.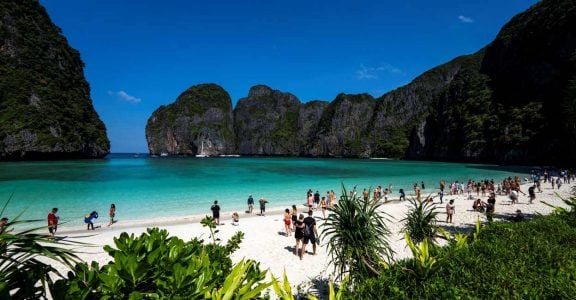 Lots of tourists from around the globe fly to Thailand just to visit the Phi Phi Islands. You could reach the island in just under forty five minutes in a speed boat and in ninety minutes in a regular ferry. Phi Phi is known for thrilling adventure activities like snorkelling. So, adventure enthusiasts often visit the island to experience this.