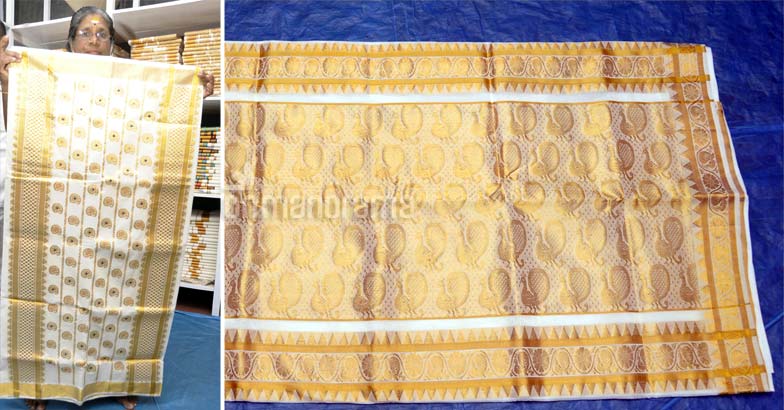 The roads we pass through are dusty and in bad condition. But for us - a bunch of people on a mission - that is not a roadblock. Our destination is Kuthampully, near Thiruvilwamala. Our mission, buy the traditional Kerala dress materials for the festive season. And, according to a long standing tradition in our family Kuthampully is 'the' place to go shopping for the traditional Kerala sarees and dhoties which are a huge hit during festivals like Onam.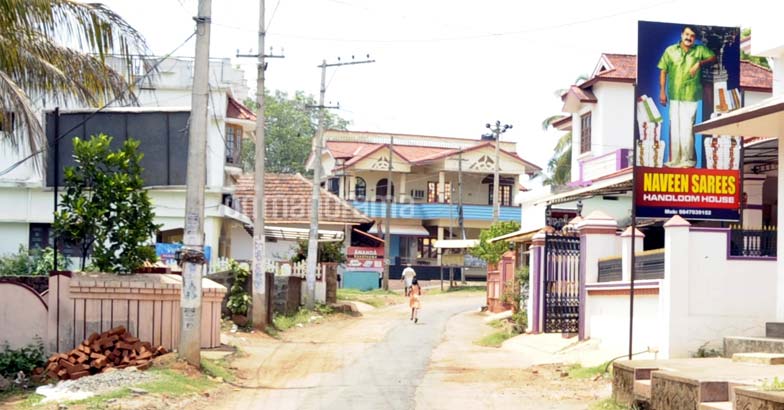 This, however, is my first time to Kuthampully. As we drive up the bumpy road, I try to make up a mental image of the place in advance based on the post meal gossip sessions between sisters and mothers at home. I imagine a long line of shops, people bustling on the roads. However, when we reached Kuthampully, it was an entirely different experience. It was just another normal village - there were cows on the road, children playing cricket outside their homes - but then came the twist. Almost every house had a small outlet selling their handloom cloth and some had huge flex boards with the name of the shop.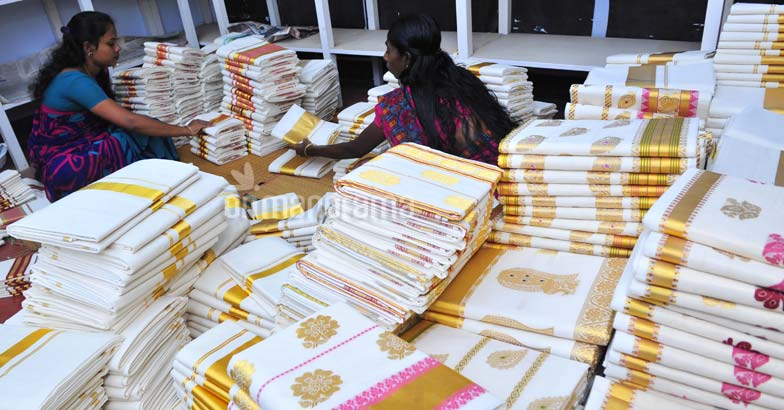 While my cousins are busy shopping, I take a stroll around the village. There are big shops and small ones. Kuthampully, I realise is a traditional handloom village. Most of the weavers belong to the Devanga community that traces their roots to Mysore. They were brought to Kuthampully ages ago to make dresses exclusively for the Kochi Royal family. Over years this has changed and now all the weavers here are part of the Handloom Co-operative Society that manges the production and sales. The Bharathapuzha washes the banks north of the village during the monsoons. And during the other time the vast expanse of sands paint a pretty picture.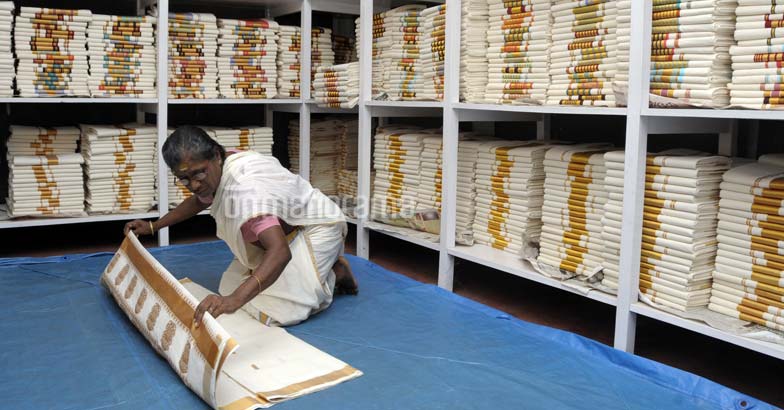 In the olden days, they used to make the traditional dhoties and Kerala sarees and the 'settum mundum' (a two piece saree worn by the women in Kerala), but for the last couple of years they have diversified – into salwar kamees and more intricate artwork on the sarees. The designs have changed over time and in keeping with the likes of the consumers. May be that is why Kuthampully merchandise finds its way to places across the globe - practically wherever a Malayali goes.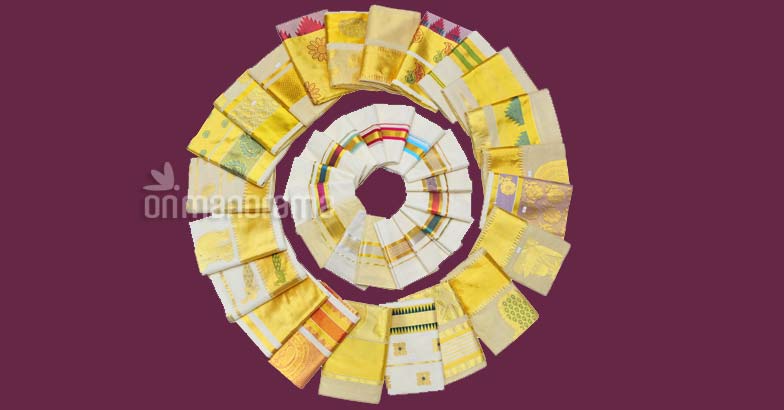 Kuthampully dress materials are reasonably priced and you really do not have to travel all the way to buy them. The handloom cooperative has shops at many places across the state. But, if you want to see how these dress materials are made, then you need to take a stroll down the streets at Kuthampully. That is an experience in itself.