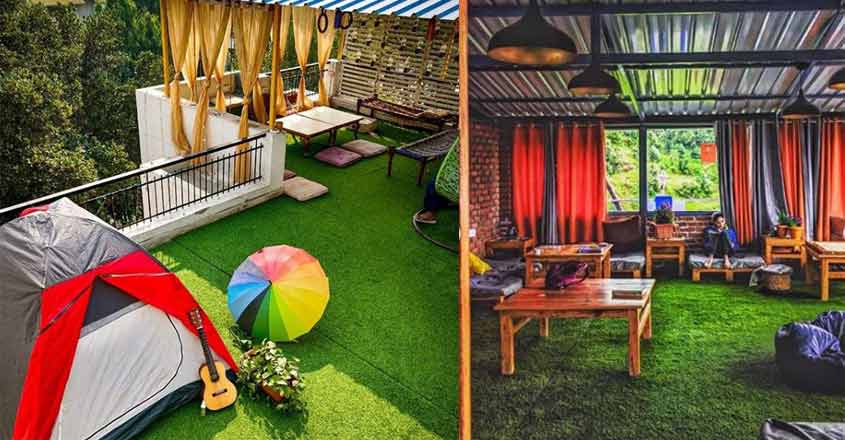 For backpackers finding a hostel at an affordable rate can be a daunting experience. Given below are a list of hostels that are cheap and provide sufficient facilities for its visitors.
Zostel
Zostel is one of the biggest network of hostels in India. Zostel was established in August 2013 by 7 alumni of the Indian Institute of Management, Calcutta. The first Zostel was started at Rajasthan on 15 August 2013. Zostel has a presence in 34 cities in India and in 2 cities in Nepal including Allepey, Kodaikanal, Leh, Manali, Aurangabad, Bangalore, Mumbai, Chennai, Bir, Wagamon, Kochi, Wayanad, Goa and more. Zostel offers food for the visitors from breakfast to dinner. Activities such as treks and other adventures are organized by Zostel. It has won various awards including the Hostelworld award for Best Hostel in India in 2015 and 2017. Rooms in Zostel can be booked easily through their online website.
Youth Hostel Association Of India
The Youth Hostel Association of India (YHAI) is a charitable organization providing youth with hostel accommodation in India. YHAI provides accommodations to its members at a cheap rate. It also offers facilities at a nominal cost. YHAI provides food to its members. There are a variety of adventure programmes for the members to choose from. YHAI also provides an expert Expedition Guide for all its adventure programmes. The programmes offered by YHAI includes trekking, family camping, biking and nature study. YHAI has hostels in Andaman and Nicobar, Assam, Bihar, Goa, Delhi, Manipur, Bihar, Delhi, Nagaland, Mizoram, Sikkim, Lakshadweep, Kerala and more. The details for the stay as well as the list of programmes offered are listed in the YHAI website.
Backpacker Panda
Backpacker Panda provides budget accommodation facilities to youth. Backpacker Panda provides backing for any shortcoming that one may encounter during the travel. There are female exclusive dorms as well in most of the hostels. A wide range of trips and activities are organized by the hostels themselves or through partnership. Backpacker Panda has hostels in states including Bikaner, Ahmedabad, Jaipur, Bangalore, New Delhi, Goa, and Wayanad. Rooms can be booked in the online website of Backpacker Panda. The activities provided includes bonfire activities during the evenings.
Moustache Hostel
Moustache Hostel provides quality accommodations at attractive prices for backpackers. The hostels provide both dorm beds and private rooms.
Moustache has hostels in the states of Jaipur, Udaipur, Manali, Agra, Varanasi, Jodhpur, Delhi, Jaisalmer, Pushkar, Goa, Rishikesh, Kasol, Khajuraho,and Kaza. The hostels provide a number of facilities including books, board games, swimming pool and pool table for its members. There is also a community kitchen for those who love cooking. Details regarding booking and accommodations are available on the online website.