Bamboo gives life to and sustains the 'Uravu Bamboo Grove' in Wayanad. The people behind the initiative have demonstrated that a society can thrive on around 50 varieties of bamboo. The Thrikkaipatta village entered the world tourism map thanks to the handcrafted items made out of bamboo by the local people of Uravu.

Now people from northern parts of the country as well as abroad stay up to five months in Wayanad to learn more about Uravu and the handicrafts created here. Uravu is a fine example of promoting traditional handicrafts of a village to 'responsible tourism' status.
The Swiss connection
The Uravu Bamboo Grove Resort has a Swiss lady born in Berne as its tourism head. She married Sivarajan, a native of Wayanad, and made Thrikkaipatta her home. To understand the life of Corinne Karlaganis, the biography of Sivarajan, the managing director of Bamboo Grove, has to be known.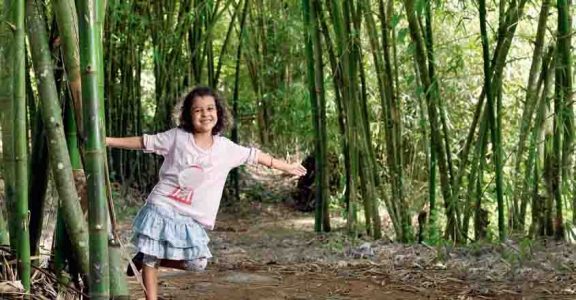 Sivarajan was interested in social service ever since he was a student at Malabar Christian College, Kozhikode. When Sivarajan ventured into the hilly forests of Wayanad to learn about the residents there, Sreelatha, a classmate, gave him company.
In Wayanad, they formed an organization that brought together people earning a livelihood from bamboo and gave it the name 'Uravu.' Interior designing with bamboo and crafts with the plant soon attracted international attention. Foreigners rushed in learn about bamboo art and craft.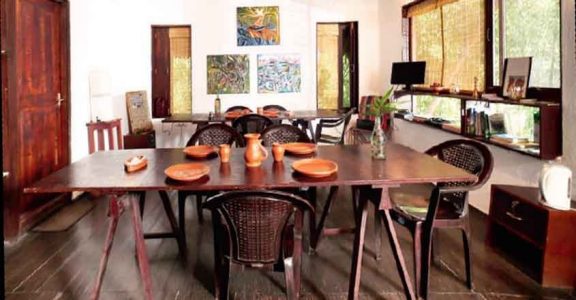 Meanwhile, Sivarajan invited Sreelatha to his life and they were blessed with a son named Siddharth. However, Sreelatha, who was working at a college in Wayanad, fell ill and passed away. Left alone, Sivarajan dedicated his entire time and energy to the activities of Uravu.
It was at this time that Corinne reached Wayanad to learn about life in the district. She soon joined Sivarajan in his trips to understand Wayanad's life and culture. Corinne and Sivarajan soon decided to live together.
Now it has been 14 years since Uravu came into being. The fame of Thrikkaipatta village also has been spreading all these years. Corinne explains, "Uravu Bamboo Grove was opened to tourists five years ago. It is a sort of a university where various items are created with bamboo. We call this place 'Art gallery.' The Uravu package includes visiting Mannikkunnu hill, bird watching, trekking, spending a day with farmers, Ayurveda treatment, training in local cuisine and spending time at the bamboo nursery. Guests can also stay at the Bamboo Grove resort, which is built with bamboo in the middle of the bamboo forest providing all modern facilities."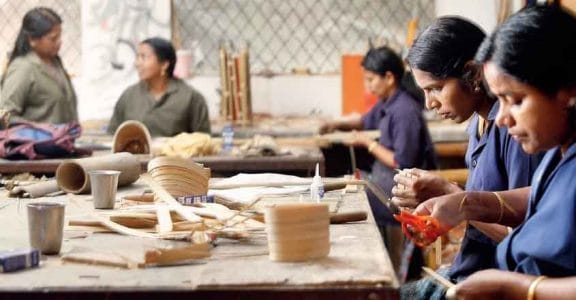 50 varieties of bamboo
The hills on the boundary of the Thrikkaipatta village are teeming with bamboo varieties of several hues. They are known by names like 'Elli,' 'Valli,' 'Neelan,' 'Manja,' 'Kullan,' 'Kutti,' and others. The nursery at the village grows such 50 varieties of bamboo.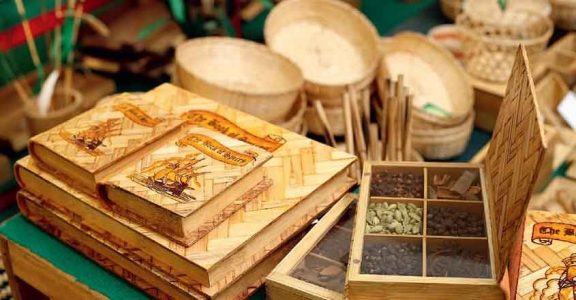 In the past, villagers made a living by creating mats, baskets, and other items from bamboo. Uravu gave them a platform to display their ware and artistic skills. Thrikkaipatta villagers over the years crafted innovative products like a book of bamboo, a pipe that emits the sound of rain, a musical instrument that resembles a gramophone and other decorative pieces with bamboo. Around 200 villagers now make a living, thanks to the initiatives of Uravu.
A most innovative product of Uravu is created by dipping young bamboo shoot in an organic solution and drying it. This process increases the life of bamboo to 20 years. Houses have been built in the area replacing steel with this treated bamboo. Another unique item is a bamboo curtain. Others include a bow and arrow, houseboat, and jewellery.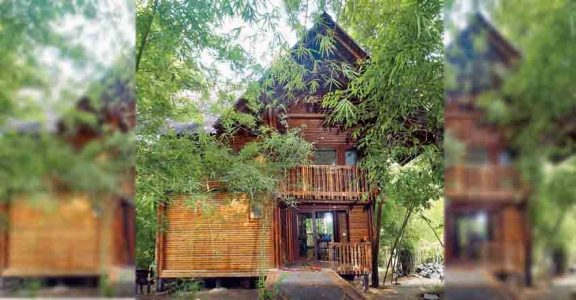 The nursery here has bamboo varieties from all over India, while there is a community centre also. The architectural techniques employed for building the community centre rival an opera theatre. Engineers at Uravu set up the centre with coir rope and bamboo.
Bamboo Grove Resort
When planning a trip to Wayanad, ensure a booking at Bamboo Grove resort. Its pillars, walls and roof are of bamboo. Bamboo was grown on the hill slopes and the resort set up between the greenery. Birds of several species and squirrels thrive in the bamboo forest but the interiors of the resort are modern. There are bedrooms, verandahs and washrooms. The structures are supported by bamboo stems filled with cement.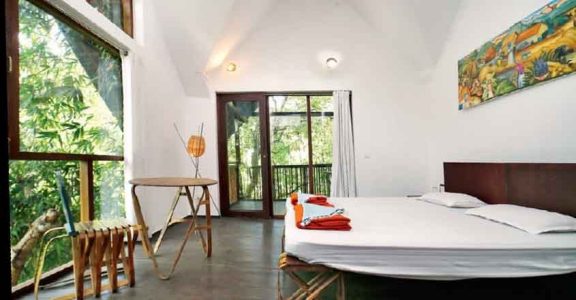 There is a honeymoon cottage designed by Indo-Swiss architects, 'eco nest' resembling a treetop house, 'rock the jungle' built on a rock and 'style in wild' which gives a real feel of the jungle.
The package to visit Uravu lasts 24 hours from 12 noon. However, most visitors spend around a week. Food for the guests is served by the housewives of Thrikkaipatta.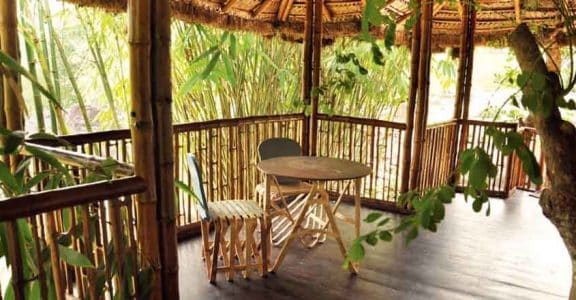 Uravu package tour
Includes trekking at Mannikkunnu, bamboo craft class, painting class, bird watching, yoga, cooking class, Ayurveda therapy and art gallery tour.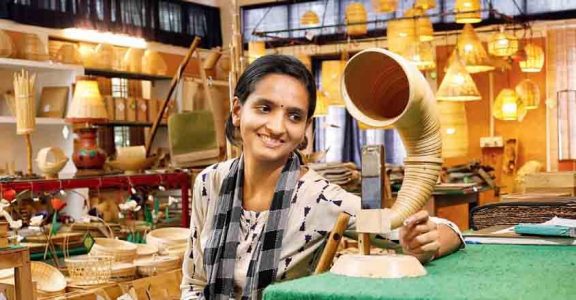 How to reach
Nearest railway station: Kozhikode
Nearest airport: Kannur
Well-connected to Bangalore and other cities by regular state-run and private buses.
Nearby attractions
Guests at Uravu resort can also plan trips to various attractions in Wayanad like Edakkal caves, Banasurasagar dam, Soochippara waterfalls, Meenmutti falls, Karappuzha dam, the Jain Temple at Sulthan Bathery, Wayanad heritage museum, Kuruva island, Chembera peak, Karlad lake, Pookkode lake, Muthanga forest, Tholpetty wildlife sanctuary, Thirunelly temple and Brahmagiri hills.