Every traveller loves trekking and Kerala boasts of many wonderful destinations that can satisfy your urge to literally scale new heights. But many questions such as how to go on a trekking trip, what will be the expenses, whom to contact and whether one day is enough for trekking might crop up.
Here's an awesome spot that will force you to hit the road and sport the trekking gear.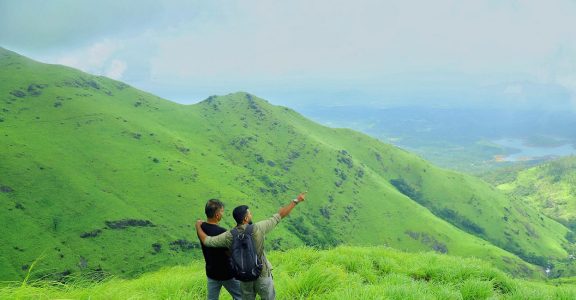 Bringing cheers to hundreds of trekkers, trekking has started at the Banasura Hills Meenmutty Ecotourism Center in Wayanad district. The trekking route through Banasura Hill's Meenmutty-Kattukunnu-Aanchola has been carefully drawn keeping in mind the pristine natural beauty of the region.
The entry tickets should be taken from the counter near the entrance to the Meenmutty waterfalls and trekking will start early in the morning under the able guidance of a guide. The lowest trekking rate, including the services of a guide, is Rs 2,860 and a team consisting of five members can walk up the hills. The cost will be the same even if there are only two members. If the team consists of more than five members, each additional person should pay Rs 425 as trekking fees. All trekkers should report before 9am and late comers won't be entertained.
The trekking will start at 8am and it will take close to 4 hours to climb up and come down the Kattukunnu hill. But trekking through the Sayippukunnu hill, which is on the opposite side, is a bit treacherous and it will take nearly 8 hours to hike through the hill.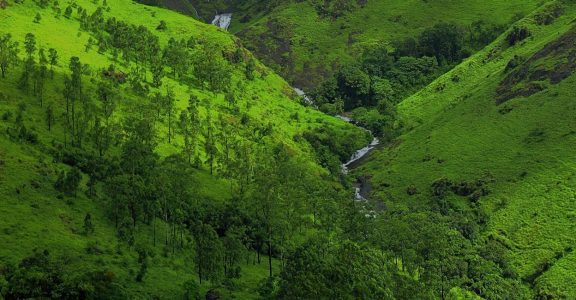 You have to carry food and drinking water. Also make sure to carry some salt to thwart the menace of leeches during monsoon. Once you traverse the first stretch of forest and enter the lush meadows, there will be less threat of leeches. You have to definitely visit this beautiful place once in your lifetime as the strong fresh breeze, the long shot view of the hills and the Banasura Dam can lift your spirits.
Follow the instructions of the guide while trekking and don't litter the area with plastic waste.