Monsoon is a season that refreshes mind and nature in equal measure. During monsoon days, the raindrops take a different hue in lush greenery and one loves to continue to curl up under the blanket long after the sun had risen. And for a Keralite, the enviable package of a steady drizzle, a cup of piping hot back tea and the soothing music of Johnson 'mash' is inevitable. The monsoon season has a lot in store for travel junkies if you are not afraid to get drenched in the rains. If it is a hill station, the magical blend of rainfall and thick mist will blow your mind, and that amazing feeling can be experienced at Marayur in Idukki district.
Undoubtedly, this time also monsoon has waved its magic wand in Marayur. Marayur is beautiful as ever and people from the neighbouring states of Tamil Nadu and Karnataka who are heading to Munnar and travellers from Kerala are visiting this awesome tourist destination. It is worth noting that the number of backpackers who are coming to Marayur for trekking and sightseeing is increasing every day.
Sugarcane plantations and rolling hills
Marayur is just 40km away from Munnar, which is known as the Kashmir of Kerala. The beauty of Marayur, which shares border with Tamil Nadu, goes a notch higher in the monsoon season with its sprawling sugarcane plantations and rolling hills. This exotic place with a rich history gives a peek into the Stone Age. Many muniyaras (dolmens), which are believed to be burial sites of people belonging to the pre-historic period, can be found on the stretch between Marayur colony and high school. Muniraya only has enough space for a person to sit or lie down.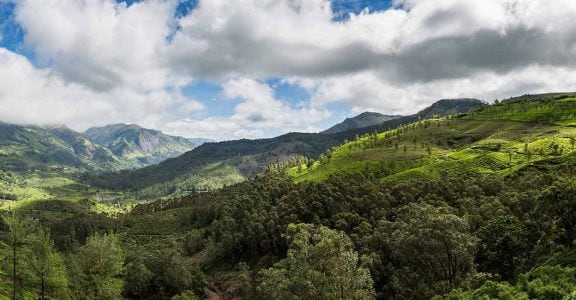 Earlier, the region was known as 'Anchu Nadu' (five lands) after migrants from Tamil Nadu had built five villages such as Kanthalur, Keezhanthur, Karayur, Marayur and Kottakudi in the 18th century. The migrants were engaged in agriculture and had their own unique culture, beliefs and festivals. Even today one could feel the reverberations of the rich past.
Marayur gained prominence on the world tourism map through its special jaggery and sandalwood forest. One could find thousands of people making jaggery by following traditional methods in Marayur. Moreover, sugarcane cultivation is spread across 1,500 acres of land in the region. The travellers coming to this small town can get a first-hand experience on how jaggery is manufactured.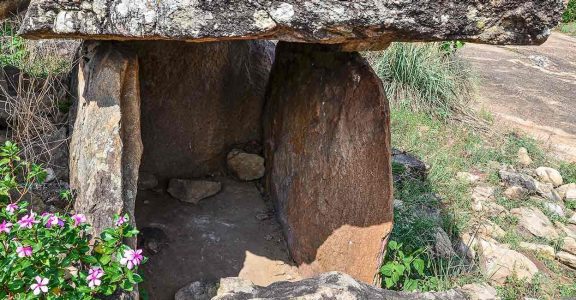 The sweet smell of sandalwood wafting through the air is a surreal experience for anyone. According to official data, around 65,000 sandalwood trees in the thick Marayur forest are under the control of the state government. The visitors can get a ringside view of the sandalwood depot of the forest department and also see how various products are made from sandalwood. The tourists also get the opportunity to take a stroll among the sandalwood trees with the permission of the forest department. The forest is home to more than 200 varieties of birds, and animals such as monkeys, Indian giant squirrel, Nilgiri tahr, elephants, leopards, tigers and deer, among others. During monsoon, the region is replete with colourful butterflies.