The majority of tourists visiting the popular hill station of Munnar in Kerala make sure to take a detour to the enchanting Vattavada. If Munnar is mesmerizing travellers with its pristine beauty, Vattavada stands out for its vegetables and fruits of all hues. This sleepy hamlet in Idukki district is not only known for its fresh vegetables and fruits but also for its natural charm. Moreover, the Shola National Park and the forest department had put in place facilities for bird watching and to know nature better.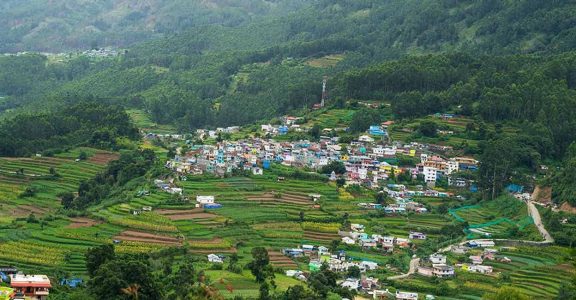 Stay in orchards
A mist-enveloped stay awaits tourists visiting Vattavada. There are many spots in Vattavada where you can coop up comfortably and savour the charm of floating mist. The main attraction undoubtedly is the mountain log cabin. The Shola National Park has facilities for backpackers who want to gel with nature. The visitors can be on the lap of Mother Nature by staying amidst fruit trees inside the national park. The cool climate of Vattavada supports thriving bird life and the place is a haven for bird watchers.
The major chunk of travel junkies flowing to Munnar has quite recently started to tour Vattavada and that's one of the reasons why the region had been picked for eco-tourism. The travellers coming to Vattavada can also go on a trekking spree.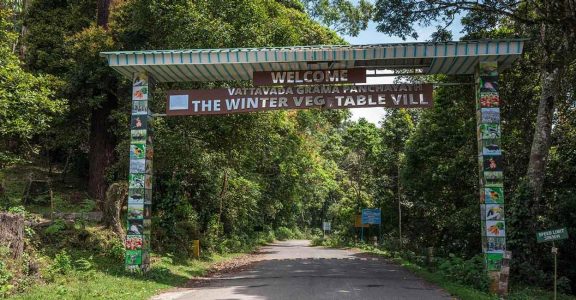 Slice of paradise
The main attraction of Vattavada, which is situated near Tamil Nadu, is the expansive vegetable farms. The vistas of this hamlet are so soothing that you will fall in love with the place. All hues will be on display as the vegetables are cultivated in layers across a vast expanse of land.
Describing Vattavada as lush green could be an understatement as the place is riddled with eucalyptus and pine trees. It is a sight to behold different vegetables and fruits that are ready for harvest in each season. It is noteworthy that the vegetables are cultivated across three seasons in Vattavada. A leisurely stroll through Vattavada will give an opportunity for you see cabbage, carrot and beans in full glory in the farmlands.
The local residents of Vattavada speak a mix of Tamil and Malayalam languages and they have unique lifestyle, customs, art forms and traditional medicines.
This idyllic destination has endless trails for trekking and those coming for trekking would have good knowledge about the topography of Vattavada. There are facilities for bird watching and farm visits, and the Pampadum Shola National Park is just 13km from Vattavada.