Kozhikode is known for its nouvelle cuisines that are dished out in every corner of this city in Kerala. But one has to keep in mind that Kozhikode is not only popular for its delectable dishes but also for its enchanting natural beauty. There are many destinations with mesmerizing vistas in Kozhikode that come in the unmissable bracket. Vayalada, Thusharagiri waterfalls and Kozhippara waterfalls are a few among them.
Kozhikode is also replete with spectacular spots that are ideal for a one-day getaway. Elakkanam is a captivating place in Kozhikode that has a real nip in the air even during the searing summer heat. Elakkanam, which is in Thalayad in Balussery, with rolling hills, a cool cave and striking views is the perfect destination for a day's tour. A mammoth rock, which was brought to the region by landslides long ago, transfigured into a beautiful cave with small rocks around it like seating space for the visitors. The placid waters of a pond adjacent to the cave add charm to the whole setting by nature. Elakkanam is nothing but a place with relentless flow of crystal clear cool waters from the high ranges and a pleasant climate even in the peak of summer.
You can reach Thalayad after travelling 40km on the Kakkodi-Chelannur-Balussery route. You will reach the road to Elakkanam after turning right from Thalayad and driving for 2km on the Cheedikuzhy road. Only four-wheel drive vehicles can go through the road to Elakkanam. You are into trekking, then gear up for a long-drawn trek.
Entrancing Kakkayam
The delightful Kakkayam is in Koyilandi taluk of Kozhikode district. The Malabar Wildlife Sanctuary, which has an area of 72 sq km, comes under the Nilgiri Biosphere Reserve. The sanctuary that is spread across Chakkittappara and Koorachundu villages of Kakkayam adds more charm to the awe-inspiring Kakkayam. Undoubtedly, Kakkayam is the lifeline of Kuttiyadi River as two awesome dams will welcome visitors to the region. One is the Kakkayam dam and other is the Peruvannamuzhi dam and these water bodies create a magic that attracts tourists to this spectacular destination.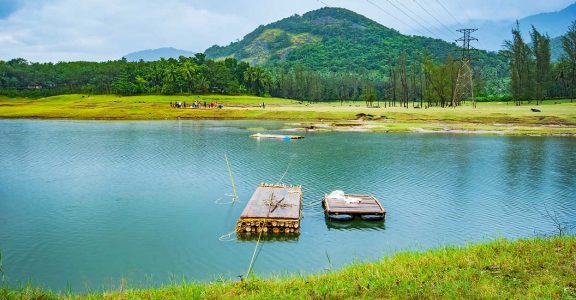 Kakkayam is like a rhythmic poem penned by Mother Nature. The flowing rivers, the verdant forest, the floating mist and the light rain create an atmosphere that is surreal. The unique selling points of Kakkayam are mist-embraced mornings, strong cool winds of afternoon and chilly nights. Explore this paradisical spot and take home memories that you can cherish for the rest of your lives.