The cardamom-scented breeze that caresses the mountains, the rolling green hills, the floating cotton-like mist and other wizardry of nature make Thekkady ethereal. Thekkady with its verdant jungles is home to majestic tigers, and tourists throng to this picturesque destination in all seasons. To the cheer of the travellers, Thekkady is one of the best places to embark on a one-day jaunt and if you plan diligently, you can visit many alluring spots in a day. Here's a quick glance at the some of the interesting places in the vicinity of Thekkady in Idukki district.
Periyar Wildlife Sanctuary
Periyar national park and wildlife sanctuary is one the rare sanctuaries in India that is open throughout the year. The tourists can enjoy the pristine beauty of the sanctuary on any day between 6am to 7pm. The nature lovers can go on a safari tour early in the morning and a night safari expedition after dusk. And if you are into boating, you go on a boating spree on the Periyar Lake, which is on the middle of the sanctuary, for nearly 90 minutes.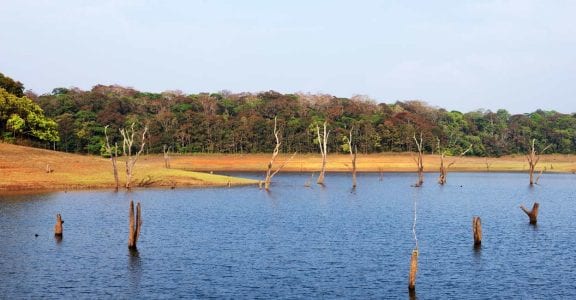 Kurisumala
The Kurisumala or the Spring Valley Mountain lies 4km away from Thekkady. While standing atop the Kurisumala, which is 4,000ft above sea level, you can get a bird's eye view of the expansive Periyar wildlife sanctuary. The St. Thomas Church is situated at the top of the peak and you can the visit the church between 4am and 8.30pm.
Murikkady
Murikkady is replete with vast plantations of cardamom, coffee, pepper and other spices. Travellers, who want to have a date with tranquillity, come to Murikkady, which is 5km drive from Thekkady.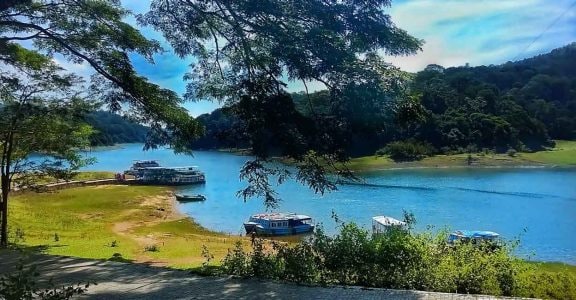 Elephant Camp
The Elephant Camp, which attracts visitors of all ages, is on Anavachal Road. The main attraction of the camp, besides the jumbos, is the elephant rides for the duration of 30 to 90 minutes. The facility will be open from 9am to 6pm.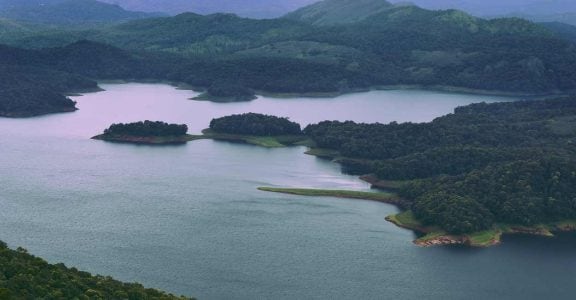 Mangaladevi Temple
The famous Mangaladevi Temple, which was built following the ancient architectural styles of Chera-Pallava-Pandya, is 14km away from the Periyar Tiger Reserve. The main deity of the temple is Mangaladevi also known as Kannaki (Sri Badrakali). This place of worship, which is 1,337m above sea level, is nearly 2,000 years old and one of the 108 Durga temples in Kerala. Thousands of pilgrims from Kerala and Tamil Nadu reach the temple for the Chitrapournami festival.