The Chitra Pournami festival of the Mangaladevi temple, inside Periyar Tiger Reserve in Idukki, will be held on May 5. The entry into this temple is permitted only once a year, during the famed festival. A large number of people flock to the ancient Kannaki temple to take part in the festival. 
Authorities have said that all arrangements will be made for facilitating the devotees' visit to the temple, ensuring their safety and while also safeguarding the forest and the temple in an eco-friendly manner.
This Kannaki temple is situated on a hill, along the border between Kerala and Tamil Nadu.
Not just a spiritual experience
Travelling to this shrine is not just about a temple visit, but a journey of self-discovery through the green paths winding through the forest. It is a beautiful landscape where history and folklore intertwine.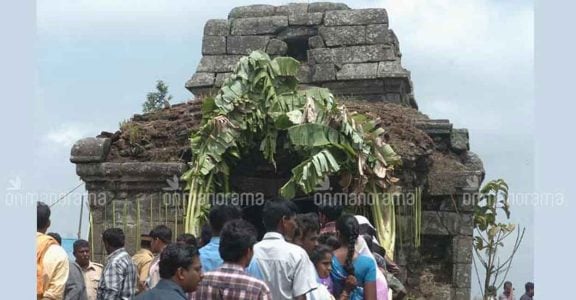 Ancient architectural style
The temple has been constructed in the ancient architectural style with square blocks of granite. The temple is situated on top of the hill, at some distance away from the forest.
Lord Shiva with Mangaladevi
There are four temple complexes, built of granite. The eastern part is entirely forested. Though there are two entrances, one is unusable. Thickets, plants and huge trees have completely blocked the entrance. The nadapanthal is on the northern side of the temple.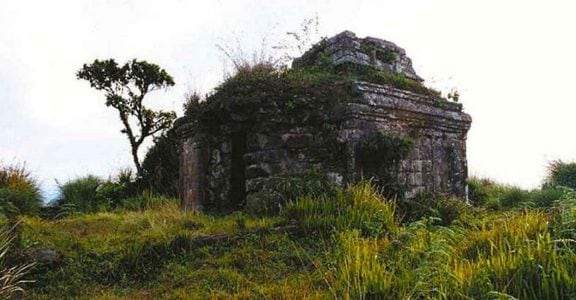 The main attraction is the four huge pillars. The square-shaped pillars stand proudly at a height of 10-ft. Of the four temple complexes, main puja is performed in only two. One of the deities is Mangaladevi, while the other is Lord Shiva.
The sanctum sanctorum here is very different from those usually seen at other temples. A one-room sanctum sanctorum without any nadapanthal or gopura vathil. Standing quite near to the idol, the devotees can offer prayers . There is a granite step that separates the devotees from the idol. The idol of Kannaki or Mangaladevi is made of silver.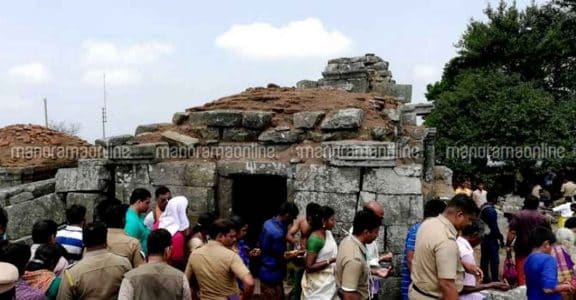 How to reach the temple
There are several jeep services from Kumily to reach the temple on the festival day, May 5. It is 13 km away from Kumily in Idukki district. The entry to the temple, between 6 am to 4 pm, is through the Periyar Wildlife Sanctuary. Private vehicles are not allowed. As it is a disputed area, the entry is allowed only in the presence of Theni and Idukki District Collectors and police chiefs.