If you are planning for different tour experience this Onam, Kotagiri is an excellent choice. It's lies in the heart of Tamil Nadu's Nilgiri hills, at almost 1800 ft above the sea level, and beats the much famous Ooty in chilly temperatures. What are Kotagiri's experiential highlights? An amazing waterfall, a viewpoint that opens the mind to a new world and, yes, the sprawling tea gardens. Its scenic beauty can be gauged from the fact that this was the hill station where late actress-turned-politician Jayalalithaa would spend her vacations.

For those from Kerala, the hill station can be reached by hitting Mettupalayam in Coimbatore district, to reach Palapatti. Then, taking the Kotakambai route, arrive at Bangalada village in Kotagiri block. Two destinations can be mesmeric at Kotagari: Catherine Waterfalls, Kodanad Viewpoint.
The roads at Kotagiri are narrow. That also means people here walk brushing shoulders. There are rows of small restaurants, shops selling trinkets and groceries. In many ways, Kotagiri is a Tamil version of Idukki's hilly Munnar. The nature here is different from Ooty's. For, Kotagiri is rich with its well-kept tea gardens. They look like green checks rolling up to a blue horizon. Dotting them are houses painted in red and blue, some of them bungalows. To the east is Rangaswami Malai, which lends a new dimension to the scene. They may look somewhat like the hills you see in certain Hollywood movies.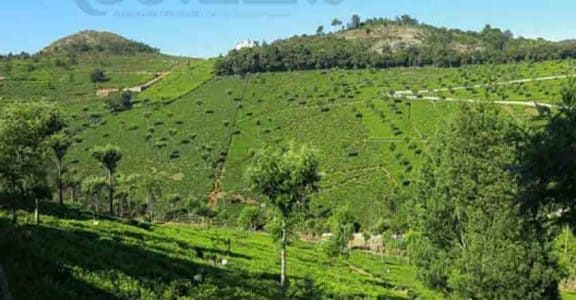 Demographically, the Nilgiris district has four kinds of tribes: Toda, Kota, Kurumba, and Irula. The last two live only inside the forests. The Kotas live in Ooty, while it's the Todas in Kotagiri, where they have a temple of their own. The shrine has a semi-circular arch at its entrance. The roofs are thatched with palm-leaves. On the way is a stone that has a large hole touching the ground. It's through that the priest enters the sanctorum. His name is Sankaran. The man also doubles as the temple administrator, wearing a white shawl with artwork: the defining dress of Toda men. The clothing is woven by the women of the tribe.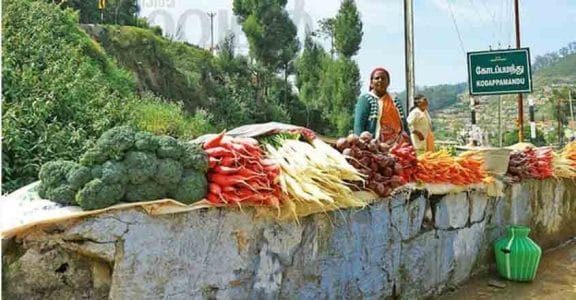 The Kodanad road ends with a peepal tree that has a cemented base. The steps down lead to the viewpoint. Leaning against the railings along the boulders, one can enjoy the grand landscape below. And not just of Tamil Nadu, but of adjoining Karnataka state as well. It's even more enjoyable, perhaps, if you visit the place in the early hours. The break of day is marked by lingering mist.