This is an unusual street where virtually everything is steeped in steepness. One gets a feeling that you might fall off while walking through the street and the building and houses seemingly have a marked tilt. Strap yourself as you are stepping on to the steepest street in the world in New Zealand - the land of Kiwi birds and rugby.
In recent years, the small town of Dunedin is attracting world attention for some out-of-the-ordinary and interesting reasons. The Baldwin street, which is 1,150ft long, is a comparatively small residential road in Dunedin. But with a gradient of 19 degree, the Baldwin street is the steepest residential street in the world.
The Baldwin Street
The signage of Guinness World Records, which says that Baldwin is the steepest road in the world, will greet a visitor to the Baldwin Street. The pictures of the street are quite baffling especially those of houses built against the hills. The panoramic view from highest vantage point of the street is simply jaw-dropping. At the same time, it is an uphill task to decipher the architecture style of the houses built along the steep street.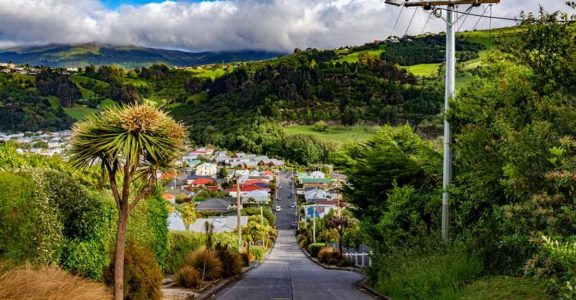 The main attraction of the street is the road in the middle. The houses on the either of the road look like having a tilt but that's just an illusion. A closer look would reveal that the structures had been constructed in a normal way without any slant. The fact is that the gradient in the street reflects on everything along the street.
As the street is a world-famous tourist destination, it hosts numerous annual programmes that are attended by people from across the globe. And the most popular event is the Baldwin Street 'Cadbury Jaffa Race', which involves rolling candies down the street slope.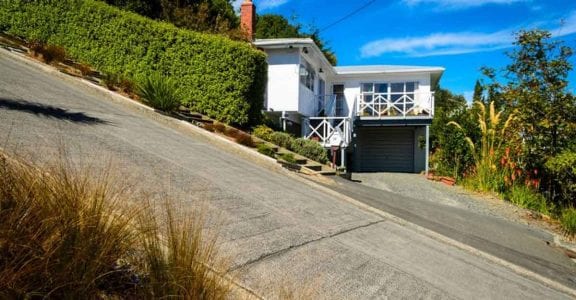 The annual Baldwin Street Gutbuster is a crowd puller and people of all age groups participate in this competition where in participants have to race to the top of the steepest street in the world. The record time of 1:56 minute set in 1994 still stands and each year everyone battles it out to break that record. The tourists from across the globe would be part of this enthralling race.