'Mookuthi Amman', the latest hit movie of actress Nayanthara, shows a fort with a large ground where a god man conducts yoga sessions and meetings. The place is the Vattakkotta (Circular Fort) located at Kanyakumari in Tamil Nadu and its unique feature is proximity to the Bay of Bengal. In fact, the sea lies right next to the granite walls of Vattakkotta and a portion of the fort extends into the waters.
The fort is a mere six km from the viewpoint at Triveni Sangamam in Kanyakumari. Tourists are often seen walking on the granite walls disregarding warnings from security persons.
Meanwhile, the Tamil movie 'Mookuthi Amman' has captured stunning aerial views of the fort. From now on, travellers to Kanyakumari are certain to visit Vattakkotta too.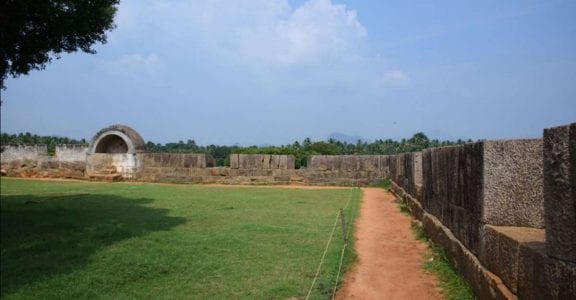 A peep into the past
In ancient times, the port at Kanyakumari was a place where pearl trade flourished. The area was part of the erstwhile Travancore kingdom and the then Maharaja Marthanda Varma ordered the fort to be strengthened to protect this wealth. It was De Lannoy, a Dutch naval officer, who carried out this task during the 1700s, according to old documents.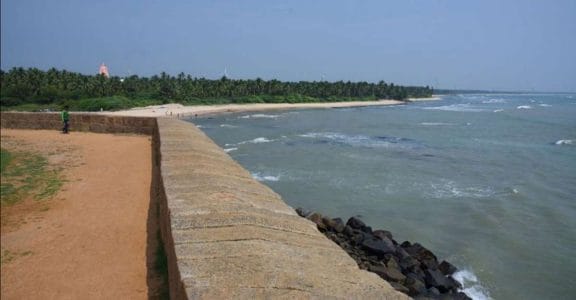 At present, the symbol of Travancore kingdom can be seen above the entrance of Vattakkotta. Beyond the gate is a large ground covered with green grass. Features like a granite porch adjacent to the walls for the use of soldiers could be noticed inside the fort. Apart from the walls, the roof too is built with granite and flaunts a fish symbol, the insignia of Pandya kings who ruled this area during the twelfth century. Based on this feature, Vattakkotta is believed to exist from that period.