There is something about the city of Mumbai, some star quality or fairy dust, that manages to capture the hearts of people from around the world. From Andheri to Nariman Point, local trains to black and yellow cabs, monsoon madness to crackling humidity; I understand why people say the city has a beating heart, it is a character and a person in itself, changing and rearranging, so that every time you visit, you are able to still be surprised and learn something new about this kaleidoscope of a city. There are some classic "must do's" in Bombay, like eating vada pav or visiting Marine drive, but don't stop there...
Here's a list of how to have a gala time in Mumbai, even if you can only manage a weekend in the 'city of dreams'.
Food: Mumbai is any foodie's paradise with a culture of cuisine that spans religions and ethnicities. There are the aesthetic Iranian cafes like Britannia and Co or Yazdani Bakery littered around South Bombay, where Bun Maska dipped in sugary sweet Iranian chai is a must have. You also have to sample some famous Parsi dishes like Akuri eggs (their flavourful version of scrambled eggs). You can't miss out on the fabulous Mumbai street food, and must try bhel puri, vada pav and pav bhaji, available at any roadside stall across the city.
If you're a fan of seafood, Trishna is a landmark restaurant for all the crab, lobster, fish and prawn you can eat. If you prefer to visit upscale restaurants, check out the Bombay Canteen for some unique versions of traditional mumbai food. The restaurant "Bastian" in Bandra is also a great place for extravagant delicacies, and you might even spot a bollywood celebrity or two at the table next to yours. Visiting Swati Snacks, the "Bikanerwala" of Mumbai, will give you the option of trying a variety of Marathi, Gujarati and local dishes, both sweet and savoury, at very reasonable prices. If you're in the Juhu area, you can also explore authentic Mumbai street food at Chowpatty beach. Be it street food or fine dining, no matter what corner of the city you're in, you are sure to find great options.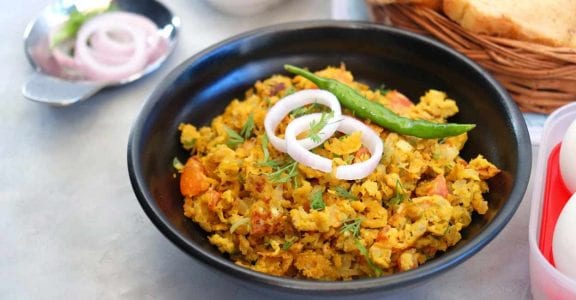 Marine Drive: No matter how many times I visit Mumbai, I simply cannot leave the city before stopping by Marine Drive for a stroll. Cliched as it may seem, there is something soothing about watching the sun set below the Arabian Sea with the wind in your hair. Marine Drive is also the perfect place to capture the beat of the city, and spend time watching people. The walkway is always crowded with couples strolling along hand in hand, active joggers, evening exercise enthusiasts and vendors selling their wares. It's all of Mumbai, in one place! If you cross over to the opposite end of Marine Drive at night, the lights from the buildings look like a "Queen's Necklace", definitely a sight to behold.
Gateway of India: Standing at the Gateway of India, at the very tip of the island that is Mumbai, makes you feel like you're at the edge of the world. Located at Apollo Bunder Waterfront, the gateway is a large architectural structure with two conical domes and a large arch, or "gateway" that opens out to the Arabian sea. It was built to welcome the British monarchs in the early 20th century, and was ironically also the location of their departure from Bombay in 1948. It's a popular tourist destination and usually crowded, but don't forget to snap a quick picture there before heading down the road to the iconic Taj Mahal Hotel for a cup of tea.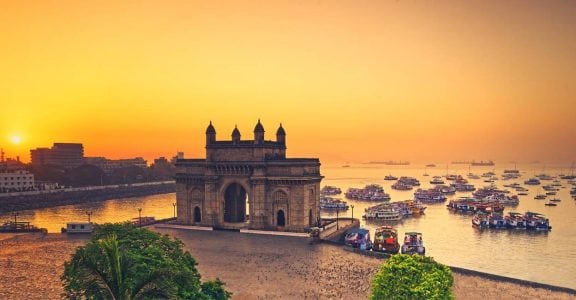 Colaba Causeway: If you're in South Bombay and enjoy a bit of street shopping, it's a good idea to hop over to Colaba Causeway. A commercial street, Colaba Causeway is filled with shops, from upscale retail stores to roadside stalls and is the perfect place to buy clothes, electronics, souvenirs or household items. Always busy and bustling with energy, this is a definite must visit if you're in Mumbai. If you can't make it to Colaba Causeway, then do make it a point to stop by Chor Bazaar for a similar enthralling experience.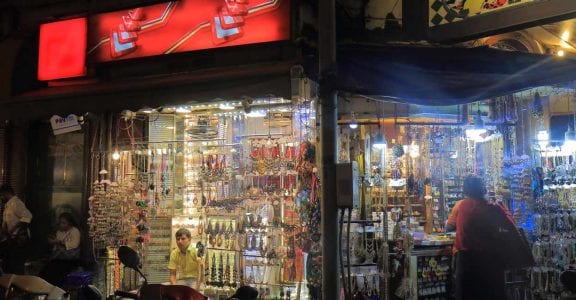 Chhatrapati Shivaji Terminus: Previously known as the Victoria Terminus after Queen Victoria,The Chhatrapati Shivaji Terminus is a marvellous piece of architecture located in the centre of South Bombay. It is the biggest train station in the city. Even if you don't have a local train to catch, it is still a beautiful, historic building and an architectural marvel, so definitely worth a visit too.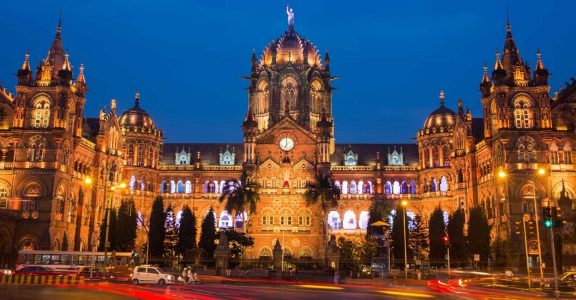 Maratha Mandir: If you're as big a Bollywood buff as I am, then visiting this iconic cinema to watch Dilwale Dulhania Le Jayenge, which has been playing here for over 25 years, is something to tick off your Mumbai bucket list. Maratha Mandir Theatre was built in 1958 and was famous for hosting lavish film launches in the 1960's and 70's. While it might not have the luxury amenities of most multiplexes, it still has an authentic charm that is irreplaceable. Enjoy a bucket of popcorn, a chilled glass of coca cola and some old fashioned Bollywood romance a la Kajol and Shah Rukh Khan when here.
Whether you're eating your way through the city, exploring tourist attractions, or just keeping it low key with a stroll on Marine Drive, Mumbai has more than enough to occupy your weekend and leave you anticipating your next visit.