Fifty-five-year-old Mini Augustine has emphatically proved that age can't clip the wings of her dreams. Now Mini is on cloud nine as she had completed a solo trip from Kerala to Rajasthan. More importantly, her favourite 'Bullet' motorbike was also with her. There are many travel junkies who love to hit the road alone, but Mini is a tad different from them. She rarely travels without her 'Bullet' motorbike, which had been with her since she was 27 years old.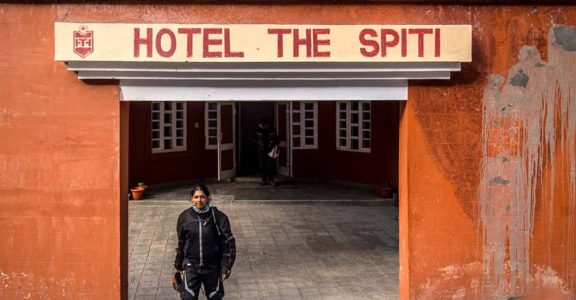 The 'Bullet' diaries
Mini participated in the heritage ride organized by 'Royal Enfield' as part of the 'Azadi ka Amrit Mahotsav', an initiative by the central government to celebrate 75 years of progressive India. The Canara Bank sponsored Mini for the heritage ride as she was an inspiring model for every woman. "I will consider myself long in the tooth when I am unable to ride motorbike," says Mini after riding close to 2,600km. This is not the first time she is covering such a long distance on motorcycle.
The Rajasthan stories
Mini, who is a senior manager at Canara Bank, will soon turn 56. "I don't have any problem whatsoever in revealing my age as my age hasn't posed any challenge anywhere. The most important thing is to have a strong will power to face any challenge," she notes. The ride was from December 17 to 26.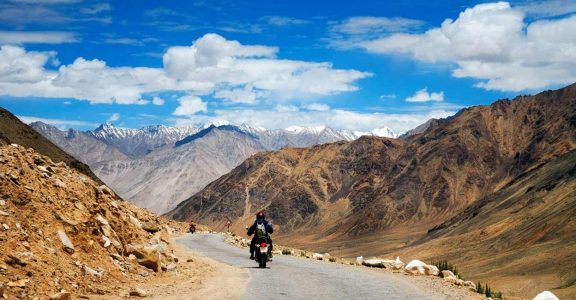 "I reached Jaipur by flight and hired a 'Classic' model for the journey as my own motorbike, which is a 'Thunderbird', could not be used for the heritage ride. I was part of an 18-member team and I had the oldest motorcycle. It took almost two days for me to get comfortable with the mean machine," Mini adds.
Cows, goats and camels everywhere
Though Rajasthan is a state with rich heritage, it is pretty tough to ride motorbikes on its roads. If you are a stickler for traffic rules, then you won't probably drive on Rajasthan carriageways, she says.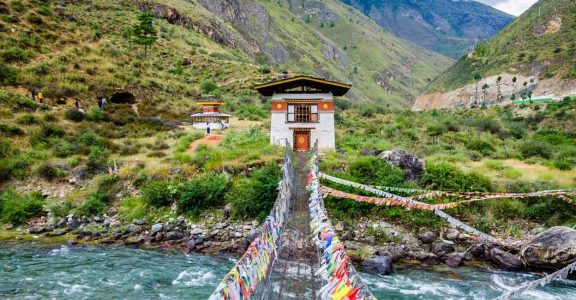 "You can find animals roaming around everywhere and anytime cows and even big camels, not to mention pedestrians, can dangerously cross your path without any warning. Initially I found it difficult to maneuver the motor bike through the streets but later I learned the trick. If a cow stands in front of you on the road, you will be able to move forward only if the animal moves away at its leisurely pace."
But when a camel stood on her way, it was a different proposition altogether. "My team members went ahead and I had to go past the camel. When I tried to move forward, the camel turned suddenly and luckily it missed me by a whisker. Somehow I was able to take my vehicle forward without hitting the animal. Barring this incident, the whole trip was very grand," says Mini.
The ride that started from Jaipur culminated at the Tanot temple along the Pakistan border and the banking professional had rode more than 300km daily. In Kerala, one could get a speeding ticket if you rode bike at 80km per hour, but in Rajasthan, Mini had clocked a speed of 100km per hour without attracting any penalty.
"We were warmly received at many places. I won't forget the nice words the local women told about me. They told me that I was an inspiration for them and they also aspired to ride a motorbike. I was happy that I could bring cheer to the lives of other people," she notes.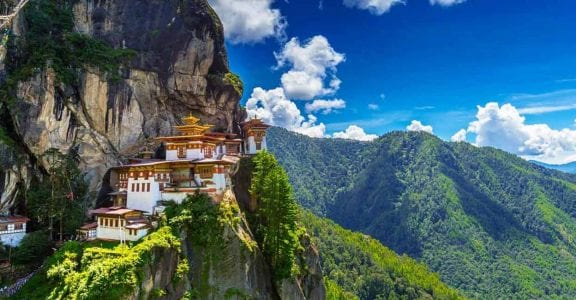 How it all began
Mini has many tales to tell including the remarkable Himalayan trip and how she got carried away by the 'Bullet' motorbike.
Years ago in Madras city
Mini was working in Madras (now Chennai) about 25 years ago. Her husband Biju Paul used to pick her from office every evening on his 'Bullet' motorcycle and it was he who gave her the first lessons in bike riding. "My husband was particular that I should learn motorbike riding. I started riding 'Bullet' bikes at a time when two-wheeler riding was not popular among women. As we didn't have the financial backing to buy another two-wheeler, I started riding my husband's motorbike and got comfortable with it," notes Mini.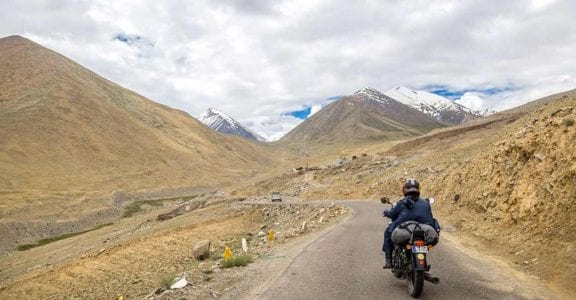 Initially people used to make fun of her for riding motorcycle but her husband backed her to the hilt. When she moved from the hustle and bustle of Chennai to the buzz of Kolkata, the 'Bullet' bike was also with her. She also added 'Bajaj Chetak' and 'Honda Unicorn' to her stable of two-wheelers.
Mini went for a long-distance tour as part of an all-woman four-member team when she was in Kolkata. "That trip provided my life's best experience," she notes.
Off to Bhutan
The Kolkata life had given fond memories to Mini and her husband, and the couple started their eventful journey to Bhutan also from the 'City of Joy'.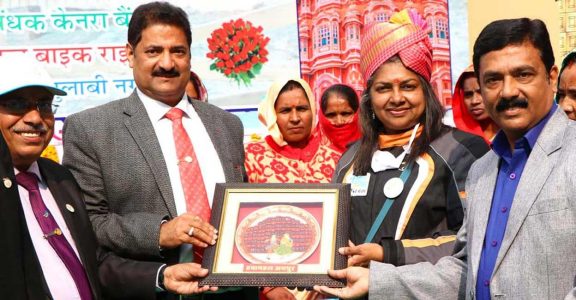 "The ride through the streets of the picturesque Bhutan seems like only yesterday. We visited the sought-after destinations, including the iconic Tiger's Nest, in Bhutan. We have also travelled on the Kolkata-Nainital route," Mini remembers.
But Mini always had a dream to travel to the lap of the Himalayas and also wanted to ride through the valley when the snow was falling. And Royal Enfield 'Thunderbird' gave wings to her dreams. She had a great craving to embark on a journey to Leh-Ladakh as soon as she got hold of the 'Thunderbird' model. When this wish was shared with her husband, he more than supported her. Mini's experience in long-distance riding was limited to travelling though busy cities and to Bhutan. The Leh-Ladakh tour was Mini's first off-road ride and she was very determined to undertake the arduous journey. At that time, Mini was 51 years old.
The 'Bullet' motorcycle was transported to Delhi by rail. The Himalayan Odyssey, which was organized by Royal Enfield, kick-started from India Gate in Delhi. From Delhi the 61-member team with four women including Mini, touched Chandigarh and Manali before reaching Leh-Ladakh. Mini rode around 2,400km during this 18-day historic ride from Delhi to Leh, which finally ended at Chandigarh.
During the trip, the avid traveller had to face some of the toughest challenges in her life. "There were instances in which I felt like quitting the expedition, but an inner voice urged me to hang on," notes Mini.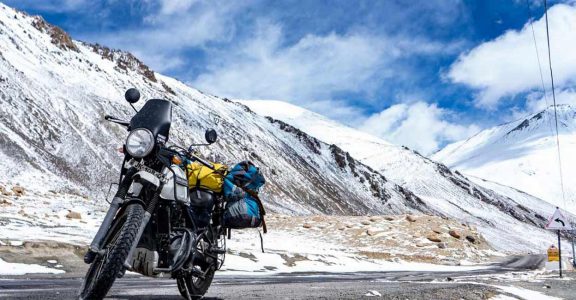 When Mini reached Sarchu, which is 210km away from Manali, she experienced high-altitude related sickness. "While travelling through a place that is 4,300m above sea level, health issues surface time and again. The cold weather conditions were also tough. I swooned once while riding and I was carried to the camp by other riders. There were two camps at Sarchu for the Royal Enfield riders. Later I was taken to a doctor who said that I was healthy and can continue with the journey," she says.
"I was expecting problems arising out of high altitude and knew that the roads were bad. But I never anticipated the ride to be so taxing. As we were going up the hill, roads became a thing of the past and paths ridden with rolling stones and sludge appeared. There was landslide between Keylong and Sarchu and we had to clear the path to move forward. We also had to cross streams on the way," Mini adds.
"When a healthy youngster was asked by the doctor to discontinue the trip, I thought of how hard the journey was."
What matters is determination
It was Mini's determination and will to succeed that took her to the highest motorable pass in the world, the Khardung La pass, which is 5,359m above sea level. By doing so, Mini became the oldest woman to reach the Khardung La pass. The male members of the team showered praise on Mini for achieving this remarkable feat against all odds.
Presently, Mini is gearing up to go on a bike ride through the North-eastern states along with her husband.