As the days get longer and brighter and winter retracts its icy chillness, it's time for the best season of the year, Spring! The months of March and April are one of the few months of the year where it's hard to complain about the weather in most places in the country. It's also the perfect season to travel far and wide, as many places come to life in spring. Here are our favourite picks on where to go when spring is in the air!
Darjeeling, West Bengal: Once the summer hill station for the British during colonial rule, Darjeeling is still a popular tourist destination for locals and visitors alike. Located in the Himalayan foothills, Darjeeling is known for its abundance of tea plantations and the Darjeeling Himalayan railway or "toy train" that visitors can take a ride on. It also provides easy access to Mount Kanchenjunga. While you won't see snow in Darjeeling at this time of the year, you will have pleasant weather and can do a lot of fun activities like river rafting and trekking and enjoy some great local food!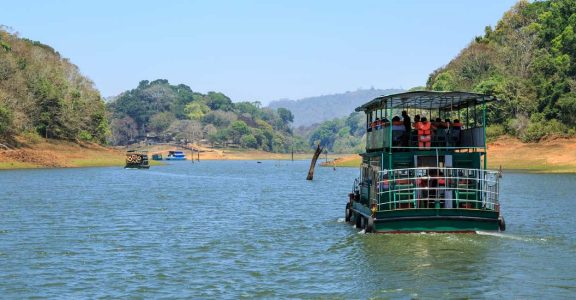 Thekkady, Kerala: When most people think about visiting Kerala - they think of the beaches, backwaters and tea estates. However, a less well-known destination is Thekkady, a town situated near Periyar National Park and home to India's largest wildlife sanctuary. This is the ideal place to visit for animal lovers and bird watchers or even just to go on a family vacation. Visiting Thekkady in the months of March and April is ideal as it is the perfect climate to see the animals and spot elephants, Nilgiri langurs, lion-tailed macaques and other exciting wildlife! You can also take a boat ride on Periyar Lake and visit interesting locations like spice plantations and the tiger reserve while enjoying some delicious Kerala food while you're at it.
Coonoor, Tamil Nadu: Nestled in a small corner of Tamil Nadu, Coonoor is a picture-perfect hill station in the Nilgiri mountains and an ideal place to visit in spring time. Located near Ooty, this is a great holiday destination for a low-key family vacation. Known for its acres of tea estates where the famous Nilgiri tea is produced, Coonoor is a fabulous getaway to truly enjoy the season of spring. You can take a scenic train ride on the Nilgiri mountain railways, go on long walks or take a trek to the Katary waterfalls while visiting, and also enjoy the views, tea and amazing weather!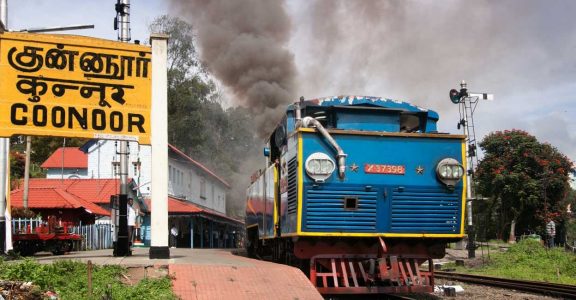 Valley of Flowers, Uttarakhand: If you have a spring in your step this season then the Valley of Flowers national park located in Chameli, Uttarakhand is a must-visit! While getting to this stunning location is a bit of a hike, this is the ideal trip for adventure lovers and trekkers as it takes a few days to reach the valley. However, the trek is an experience of a lifetime and is sure to give you a trekker's "high" as you walk through dense forests and witness the beauty of the Himalayas over a few days. You will also witness rare and exciting forms of wildlife - both flora and fauna - and be completely mesmerised by the fields full of a variety of flowers, including but not limited to orchids, poppies, marigolds, daisies and anemones.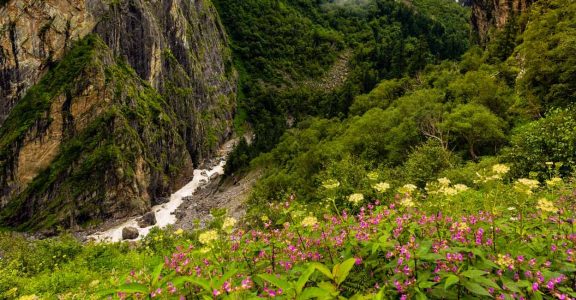 Havelock Island, Andamans: If you're in the mood for some adventure this spring and not afraid of water - then going snorkelling and scuba diving in the Andmans makes for an amazing vacation, not to mention a once in a lifetime experience to swim with the fish. You can even get your PADI certificate and get certified as a diver through one of the many diving schools on the island. This is also a popular destination for surfing and other water based adventure sports. Even if diving isn't your cup of tea, this is still a wonderful, relaxed holiday destination - with beautiful beaches, amazing seafood and glorious sunsets.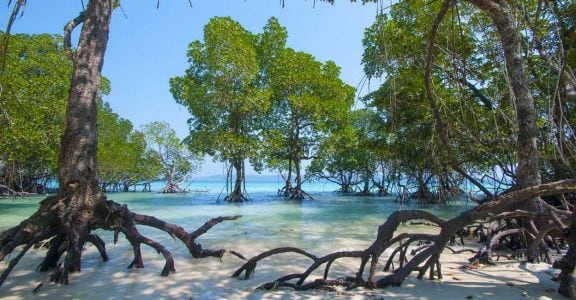 Bangalore: If instead of a relaxing scenic holiday, you want a fun vacation with great food, shopping and partying - Bangalore is definitely the city to stop by in the springtime. Places like Cubbon Park are ideal to enjoy a Sunday picnic with friends, and there is an endless list of bars, pubs and restaurants you can visit for some great food and cocktails. While Bangalore is known for having glorious weather all year round, March and April are especially great times to visit this happening city as it is green, lush and full of life this time of year.
Spring is definitely the season to step out of your comfort zone, enjoy the beautiful weather and travel to new and exciting places. I hope this guide to amazing destinations in the springtime gives you the push you need to book your tickets and start planning your next vacation!