Who doesn't love to travel? In addition to offering a variety of budget holiday destinations and stays, India also offers some of the most expensive hotels for elite travellers. You can enjoy premium experiences during your vacation at these establishments, which offer luxurious suites, private swimming pools, and rejuvenating spas. Here's a guide to India's most luxurious hotels and how to experience them to the fullest! 
Ananda in the Himalayas - If you want to have a peaceful, serene holiday with outstanding views as well as a sumptuous, opulent experience where you feel on top of the world, Ananda in the Himalayas is the perfect place for you. Nestled in a cosy corner of Rishikesh, this is a 100-acre property built on the estate of the Maharaja of Tehri Garhwal, which is dotted with luxe villas, private rooms and stellar restaurants. However, the main attraction of this hotel is that it offers a complete spa experience to its visitors. They have a host of wellness programs and over 80 beauty and relaxation treatments including yoga, ayurvedic massages, and detox cycles, not to mention activities such as rafting and trekking for adventure enthusiasts. A night at this heaven in the foothills coupled with their spa experience will cost visitors upwards of 27,000 rupees.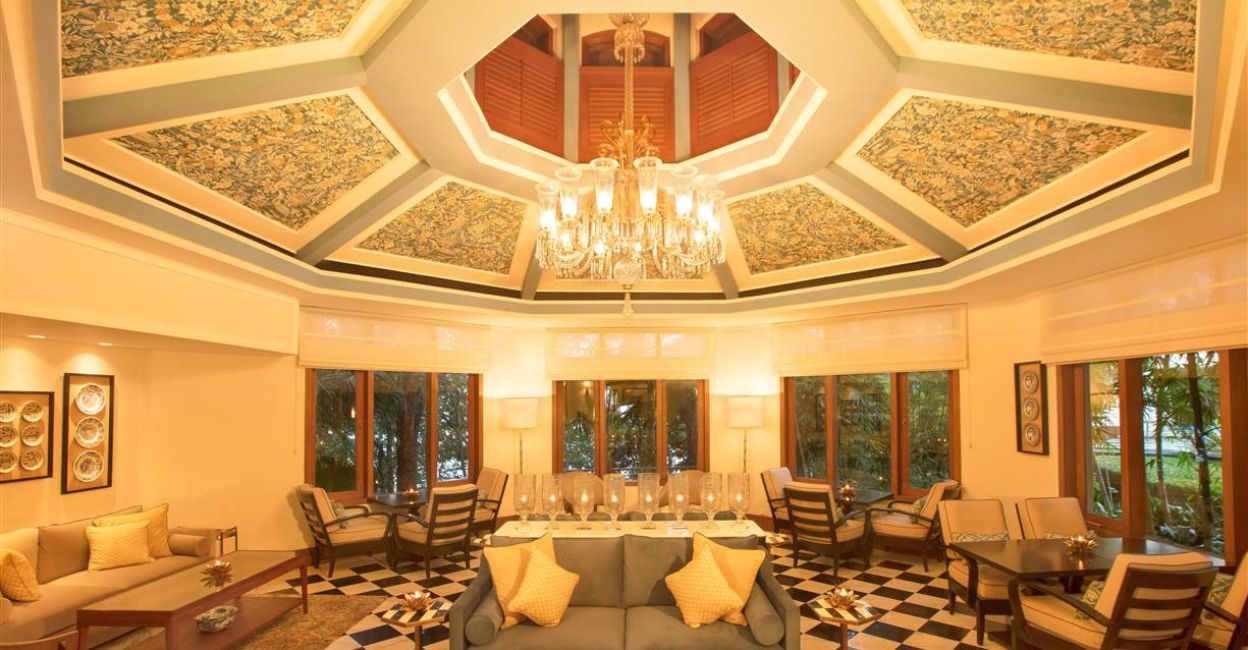 The Oberoi Udaivilas - If you love Bollywood as much as I do, then you will recognise this luxury hotel as the one from Aditi's Big Fat Destination Wedding in the iconic film Yeh Jawaani Hai Deewani. Located in Udaipur, this fairytale of a hotel is spread across 50 acres of the Banks of Lake Pichola and has a royal aesthetic that is balanced out by the blue skies above and the blue waters surrounding the property. Visitors can opt for exquisite dining options along the lake or take private boat rides and bask in the serenity of Udaipur. Many of their suites also have private pools and bathtubs that open into the lake, while the entrance courtyard will put that of the Taj Mahal's to shame. A night of luxury in a deluxe suite with a private pool will cost visitors approximately 11,00,000 rupees.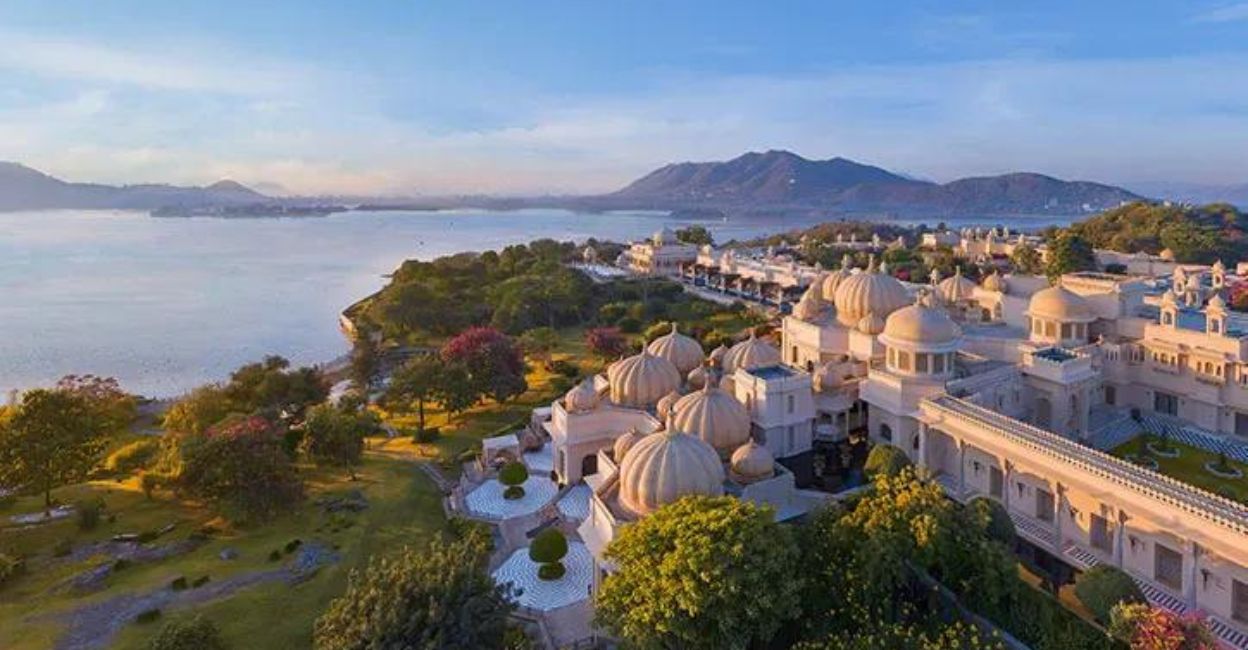 The Oberoi New Delhi - Located in the heart of Lutyens Delhi, a stone's throw away from UNESCO world heritage sites such as Humanyun's Tomb, this luxury hotel in the centre of the capital provides the bustling ambience of a lively city outside and the calm cool luxury of a premium hotel inside. The five-star hotel boasts open, airy suites and extremely comfortable rooms as well as some iconic restaurants such as 360, one of the best fine dining restaurants in the country, as well as a rooftop bar, cigar lounge and massive pool. This hotel also has a great spa experience and fitness centre that is open 24 hours a day. Prices for rooms range from 13,000 rupees for a deluxe room to over 2,00,000 rupees for a luxury suite. Taj Falaknuma Palace, Hyderabad - Once the palatial residence of the Nizam or ruler of Hyderabad, this palace has been fully restored and is now open for guests to experience life like royals. The hotel is a mix of old-world Hyderabadi and Mughal architecture, coupled with colonial British influence and is located around 2000 feet above the city of Hyderabad. The hotel boasts of a luxury spa, beautiful gardens and its crown jewel - a Hyderabadi Indian fine dining restaurant called Adaa, that has been on the list of the 100 best restaurants in the world on numerous occasions. Spread over 32 acres, guests at this hotel are known for getting the complete royal treatment, such as pulling up to the main gates in a horse-drawn carriage. You can opt for tours to visit landmarks like Charminar, Mecca Masjid and explore the city of Hyderabad completely. The standard room at this hotel is a palace room with a garden view at 38,000 rupees a night and the suites begin at 1,00,000 rupees and move upwards. So if you have deep pockets and a penchant for the royal treatment, this is the hotel for you!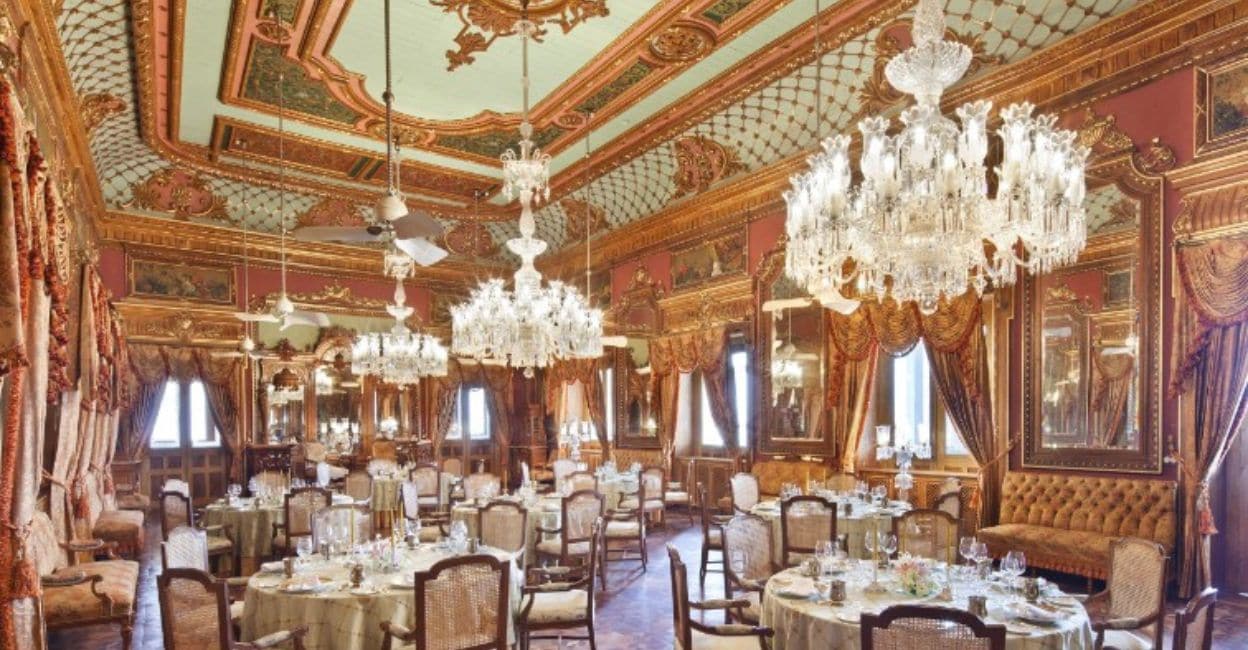 Umaid Bhawan Palace, Jodhpur - I would be wanting in my article if I don't mention one of the most stunning properties in India, the Umaid Bhawan Palace built by Maharaja Umaid Singhi. One of India's largest private hotels and the epitome of luxury, with over 70 art-deco-inspired rooms and suites, no other place comes close to experiential hospitality like this hotel. Guests can opt for private butlers and personal trainers for a game of squash or tennis, and also visit the on-site museum housing relics of the royal family of Jodhpur. Known as the penultimate wedding destination, some of the country's elite have been married in the sprawling gardens of this property. Rooms begin at around 34,000 rupees and go up to around 1,65,000 rupees for suites.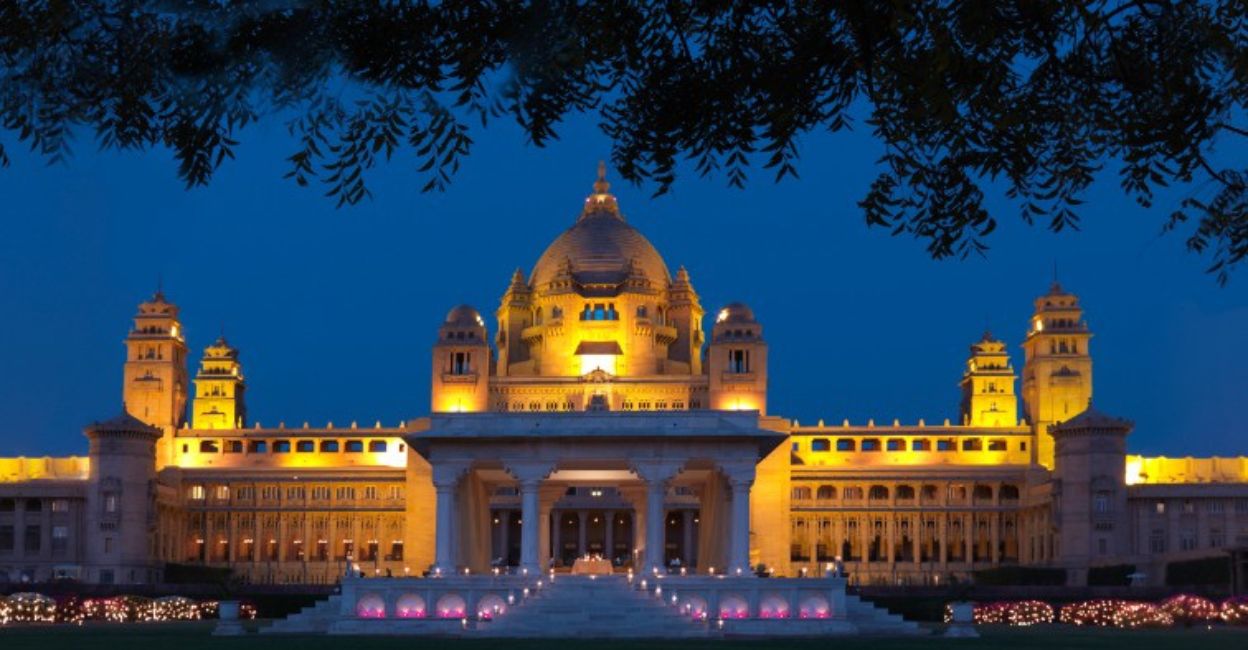 If you're all set to go for a luxurious vacation (and ready to pay the price for it) then these are the properties across India you should visit for the ultimate opulent experience!