Spending time in the open air and taking in every bit of the tranquillity of being so close to nature is the joy of camping. Be it an adventurous or peaceful holiday, camping is the hottest "it" thing because staying in a resort or hotel is so passé.
Pack your bags and drop that international trip plan. Make a plan to camp in South India instead, as these scenic destinations are perfect for adventurous trips. The foothills of the Nilgiri Mountains, the valleys of Kodaikanal, and the plantations of Kerala are just a few.
So here's a list of camping destinations in South India to help you soothe your wanderlust soul.
Ananthagiri Hills, Telangana
Ananthagiri Hills are the most popular camping destinations near Hyderabad and are loved by nature enthusiasts. The hills are the birthplace of the Musi River that flows through Hyderabad and later meets the Krishna River. Nothing is more beautiful than the view of the Musi River making its way down the hills, and thick green forests make Ananthagiri Hills an ideal camping location.
This place is densely covered with forest, and the picturesque Ananthagiri Temple is situated in between. Ananthagiri Temple is known for its camping, where you can enjoy stargazing with scenic views.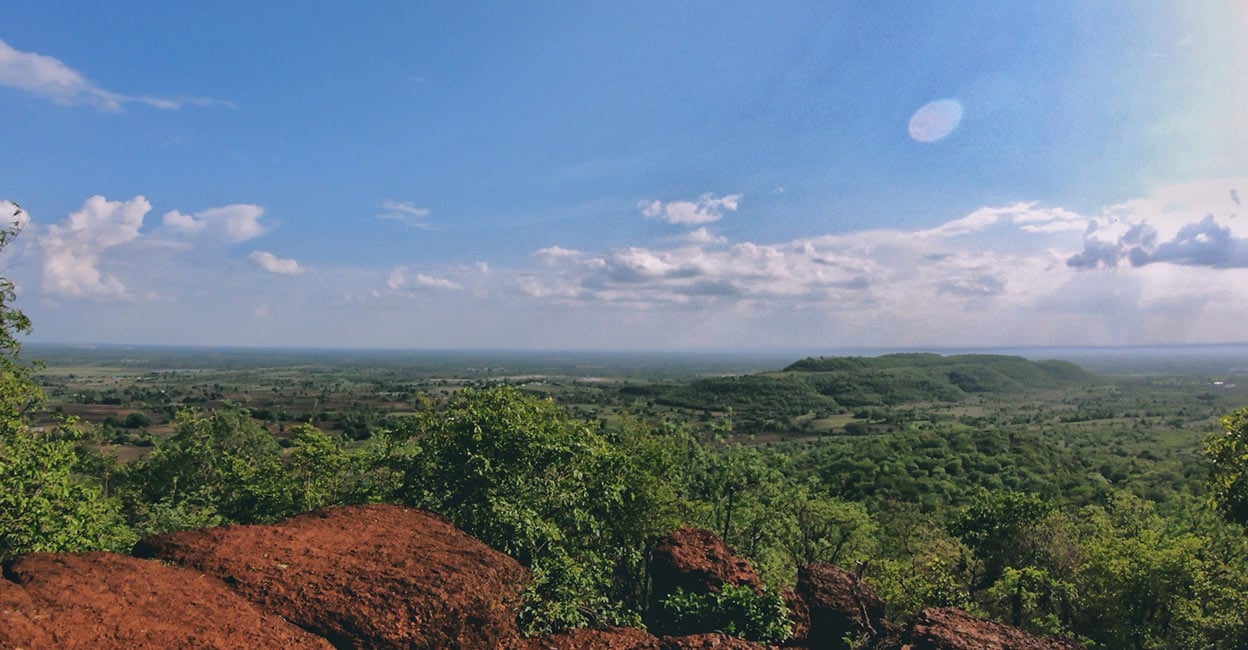 The pleasant weather of Ananthagiri Hills is simply the cherry on the cake.
Wayanad, Kerala
Kerala's least populous district, Wayanad, is also its best-known secret. This place is filled with misty mountains, splendid forests, pristine rivers, and cascading waterfalls. Wayanad sure is a camper's paradise.
If you want to explore Wayanad a little more, plan your camping trip in Valad. Valad village is famous for the Kabini River flowing through it. The area around the Banasura Sagar Dam is also a lovely spot for camping in Wayanad.
If you love bird watching, then camp in Kuruvadweep or Kuruva Island. There are various campsites on River Kalindhi. You can simply sit on the river's shore or swim. To keep your adrenaline pumping, you can even enjoy several adventure sports in Wayanad, like mountain biking, river crossing, and trekking.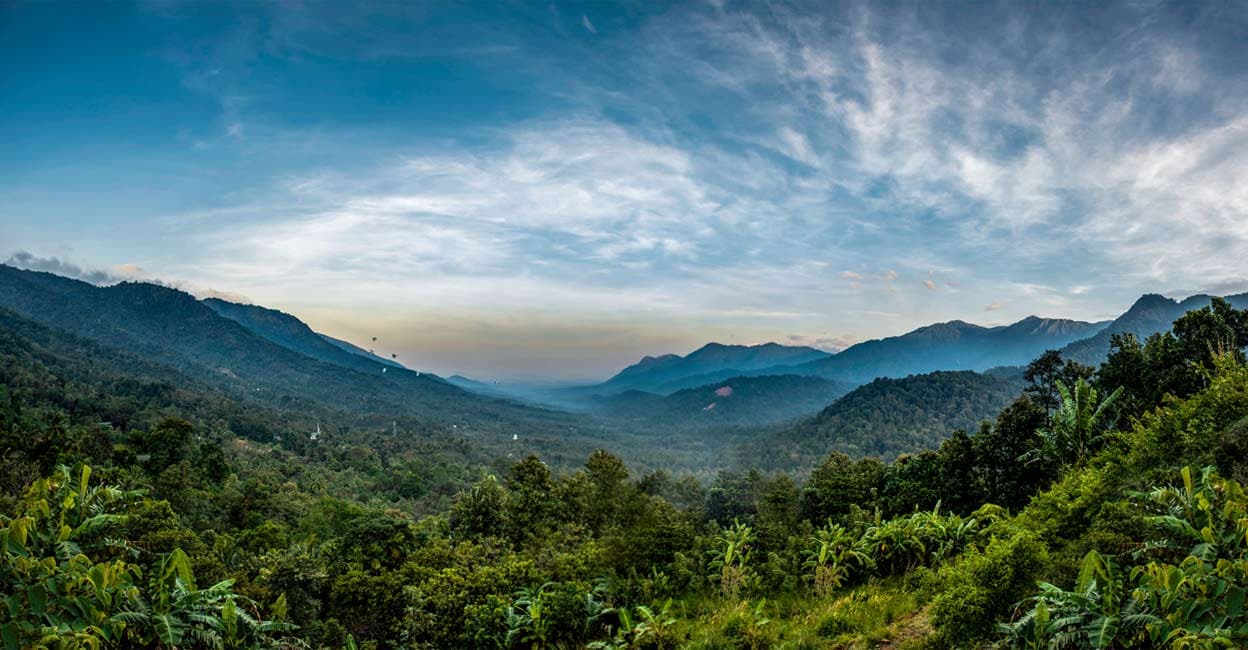 You can simply relax by a river and try fishing; go ahead as no one will judge you! Make the most of a camping trip in this paradise!
Araku Valley, Andhra Pradesh
As the Ananthagiri Hills stretch eastward, they converge into the Araku Valley in Andhra Pradesh. The cultural and scenic abundance of Araku Valley will become your favourite camping destination in Andhra Pradesh. In addition to picture-perfect waterfalls, mysterious caves, and a distant view of the Ananthagiri Hills, the valley is wide.
Trek to Dumbriguda Falls. The experience of hiking through dense forests is something different and unique. If you trek a few steps further, you'll see the Katiki Waterfalls from 50 feet; this splendid view will highlight your camping adventure.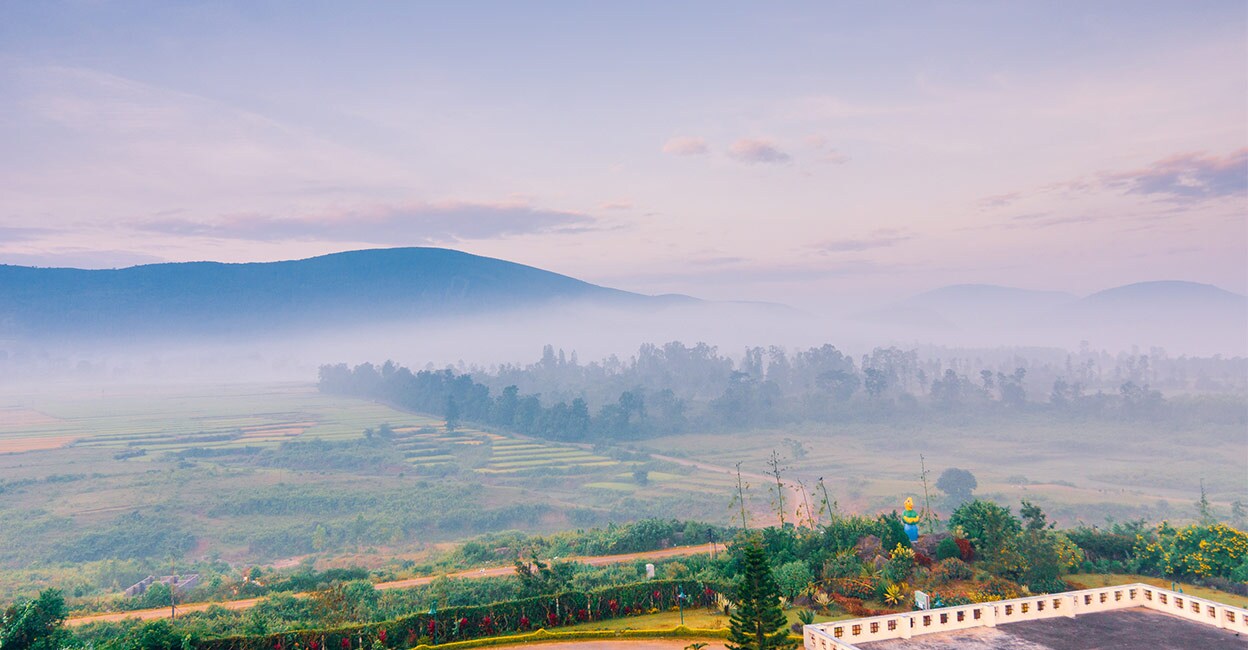 The valley looks more scenic in the monsoon, with different flowers blooming and the call of birds. Park yourself at a campsite near the village to try local dishes like Bongulo Chicken.
Munnar, Kerala
Munnar is known for its tea plantations, pristine valley views, national park & lake, and daylong gateways. In the various regions of Munnar, you'll also find various short and long hiking trails that filter out the crowd. These trails land you in blissful spots like streams, natural pools, and waterfalls.
Find a spot for your camp and see the tea workers doing their daily activities. If you want an aerial view, camp on a hilltop from where you can see the entire Idukki district.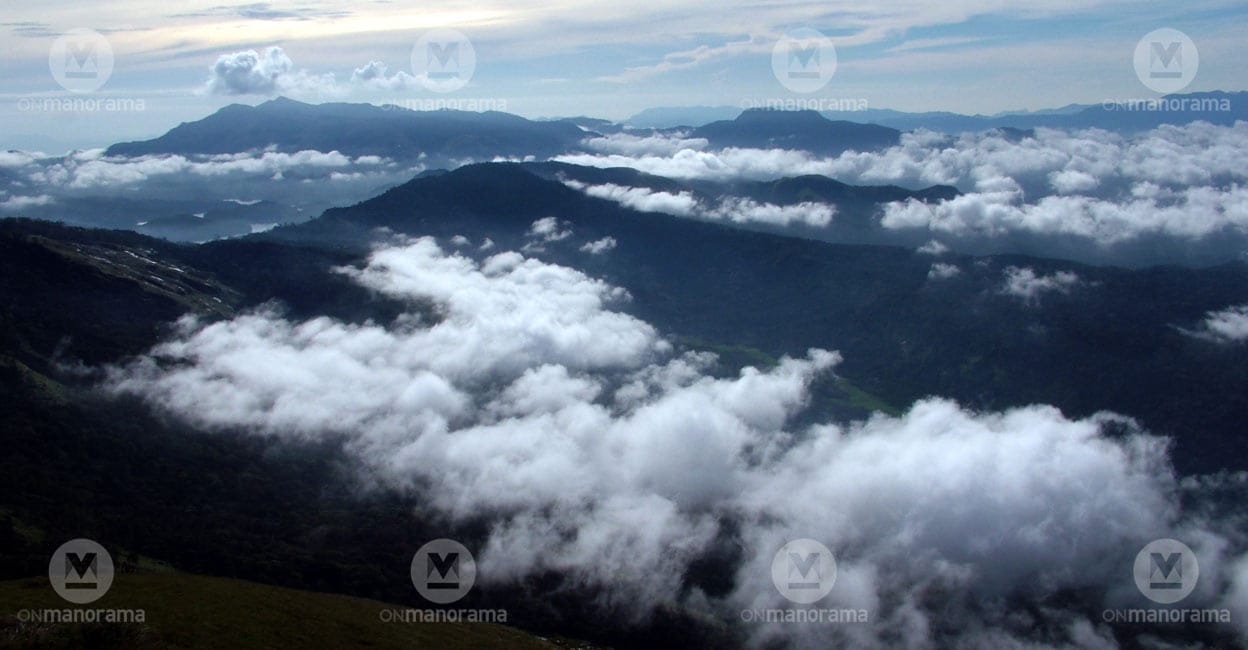 If you want to explore Munnar at its best, you can go to jungle camps. If you get lucky, you can spot giant squirrels, the Nilgiri langur, Sloth Bears, and jungle cats.
Kodaikanal, Tamil Nadu
Kodaikanal is blessed by Mother Nature, and it is the most scenic spot in India. There are several places where you set your camp in Kodaikanal, like Dolphin's Nose.
If you love jungle camping, then you should go to Vattakanal. In Vattakanal camping, campers will find themselves in a pine forest with a lake, surrounded by breathtaking natural beauty.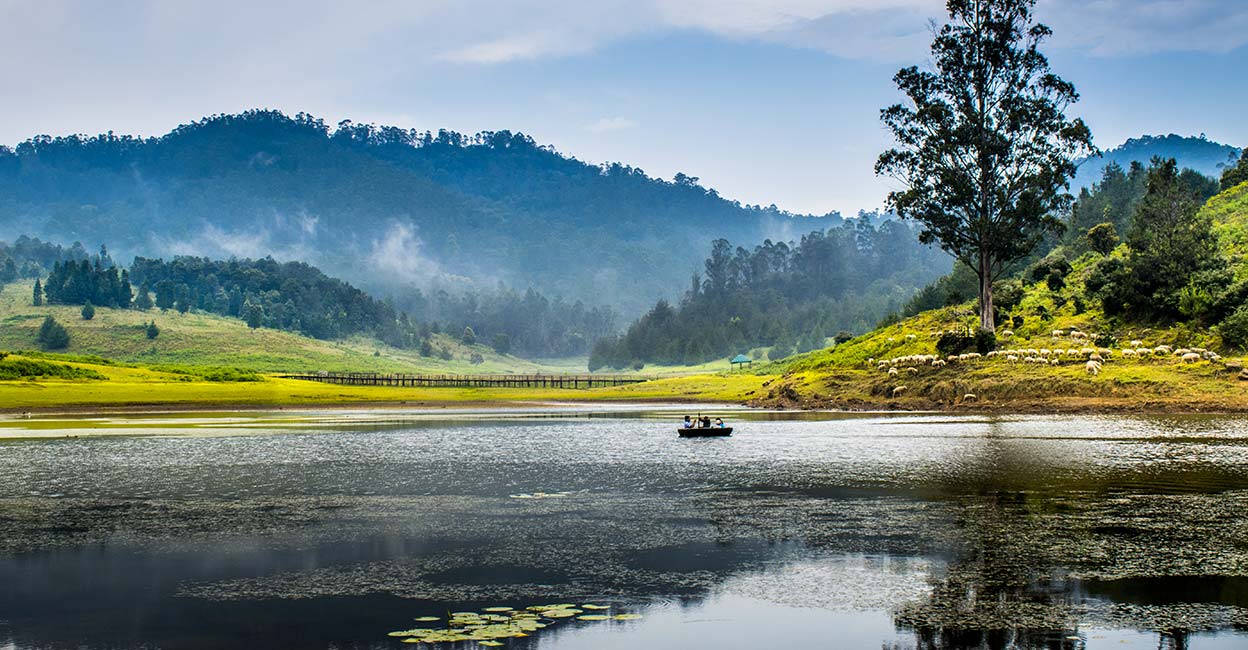 Sakleshpur, Karnataka
Sakleshpur is a biodiversity hotspot in Karnataka. Sakleshpur's slopes are rich in tea and coffee, and its landscape is blessed with year-round greenery. You can hike to the Bisle Reserve Forest or trek to Jenukallu Gudda peak for an unforgettable experience.
The Sakleshpur forest is home to various flora and fauna, including many elephants, deer, cobras, and birds roaming the dense forest of Sakleshpur. If you get lucky, you can spot the reddish-orange pagoda flowers growing in the region.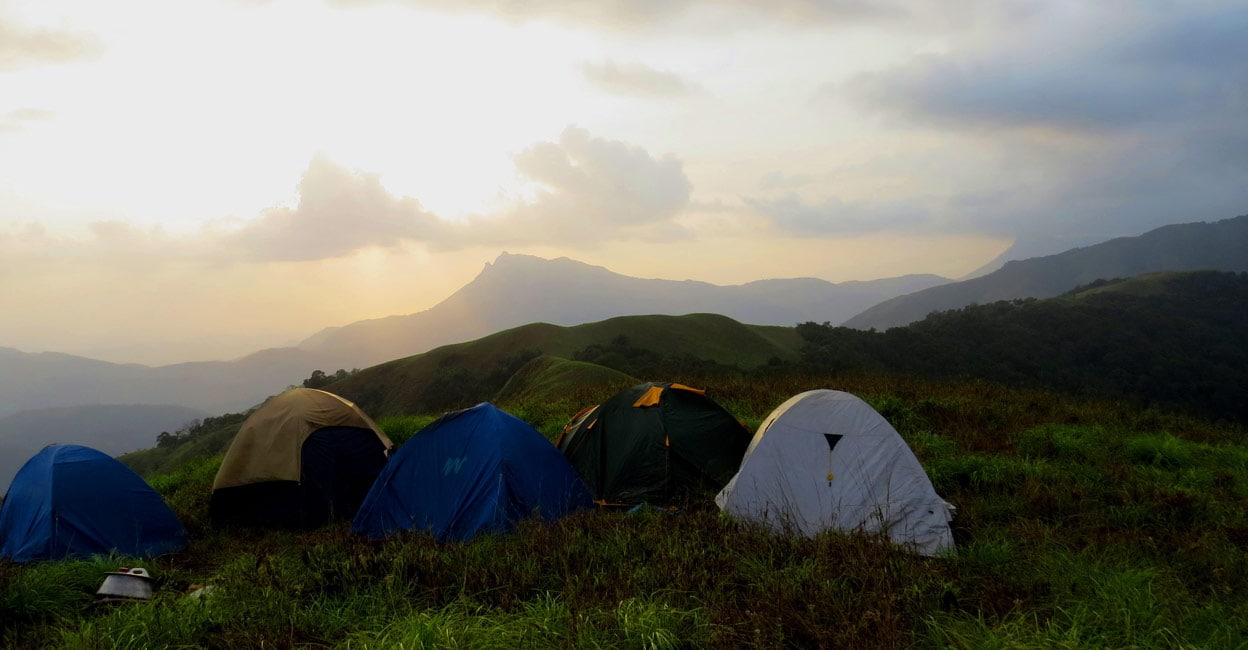 Call it one of your nature trails or just a small getaway in and around the South. These destinations are sure to put the travelling freak in you at ease. So, which one are you aiming for?