Want to know how life is like in the remote villages along the India-China border? If so, get ready to pack your bags and hit the road as the central government has something special up its sleeves. In a bid to give rural tourism a shot in the arm, the Centre is planning to roll out red carpet in 17 hamlets along the China border to welcome tourists under its Vibrant Village Programme. Under this initiative, the 17 villages will be spruced up and developed into tourist centers.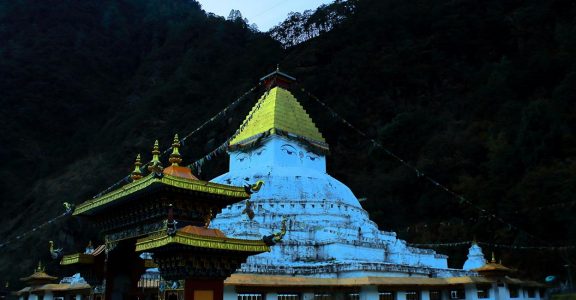 The selected villages
The programme will be implemented in three phases and in the first phase 663 villages, which include the 17 border hamlets, will be revamped. The villages selected under the scheme are spread across Ladakh, Himachal Pradesh, Uttarakhand, Sikkim and Arunachal Pradesh. The primary focus as part of developing the villages will be on putting in place excellent connectivity and tourist facilities. The villages, which got the nod for overhaul under the scheme, include Chushul and Korzok in Ladakh; Lalung, Gipu and Charang Khas in Himachal Pradesh; Mana, Niti, Malari and Gunji in Uttarakhand; Lachen, Lachung and Gnathang in Sikkim; and Zemithang, Taksing, Chayangtajo, Tuting and Kibithoo in Arunachal Pradesh.
120 homestays
As per the programme, around 120 homestays will be constructed or refurbished in the villages of Uttarakhand, and other hamlets too will get similar amenities. The sought-after trekking trails of Himachal Pradesh and Uttarakhand will be developed and the select regions in Arunachal Pradesh and Sikkim will also be developed for adventure sports such as river rafting, ice skating and skiing.
All weather road access
Moreover, about 2,500 villages in 46 blocks of 19 districts in these states had been earmarked for revamping activities under the Vibrant Village Programme, which was announced in this year's Union Budget.
The initiative aims at providing all-weather road access, clean potable water, electricity, mobile network, and internet connectivity, and developing tourism hubs. The programme also helps in promoting social entrepreneurship and empowering men and women through skill development.