Solo expeditions are one of the top trends in the travel industry now, and many Gen-Z youngsters prefer it for their convenience of flexibility, privacy, sense of independence, cost-effectiveness and more. But, many who want to attempt it also fear for their safety, especially women. If you are thinking of going on a solo trip, here are some of the safest countries in the world you can travel to.
Japan
Japan is the world's safest destination for solo travellers. Crimes are extremely low in the country as Japanese culture is based on mutual respect and kindness. Trains in Japan are very efficient and there are special services only for women. The best spot to start a solo journey in Japan is Tokyo, the country's capital. The city is renowned for its skyscrapers and nightlife. You can also board the Bullet train and enjoy the stunning sight of Mount Fuji on a trip to Kyoto. Moreover, the city will take the pink colour during spring, thanks to the cherry blossoms.
Expenses could be reduced in Japan by purchasing food from vending machines and '100 Yen' stores. Incidentally, dining alone is celebrated in Japan and some restaurants offer 'eat-alone spaces.'
Denmark
Copenhagen, the capital of Denmark, is an extremely safe place for people travelling alone. A pleasant ambience is the city's biggest attraction. A very low crime rate and restaurants having international standards also draw visitors to Copenhagen. Denmark is an expensive place compared to south European countries but is less costly than northern Scandinavian nations such as Norway and Sweden.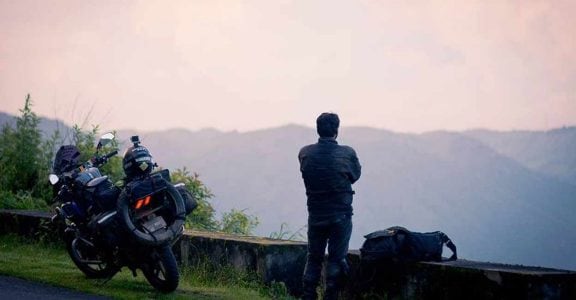 The ideal means of transportation for solo travellers in Denmark is a rented bike. They can also reduce expenses by staying at places such as Danhostels and acquiring a 'Copenhagen card', which enables boat cruises along the canal.
Thailand
Offering a low-budget travel experience, the Southeast Asian country of Thailand attracts a very large number of visitors. It is also a nation where tourism is the biggest industry. Sights in Thailand can be enjoyed from trains, buses, large boats and tuk-tuks (auto-rickshaws). Solo travellers can stay at hostels which charge low tariffs. They can also meet new people at these facilities.
Nightlife in Bangkok, the capital of Thailand, also has a special charm. Other attractions include Buddhist temples and yoga centres. Meanwhile, a visit to island groups such as Phuket and Phi Phi in the Andaman Sea also would offer a unique experience.
Ireland
The most convenient travel destination for residents of the UK, Ireland could be reached easily from there by ferry as well as flight. A large number of people from Kerala live and work in Ireland, which has several tourist spots. The most popular among them is the capital Dublin, where history and modernity merge seamlessly. Dublin is also referred to as a city of literature by UNESCO. Attractions in the city include Moher Cliff and the shops on Grafton Street. The best way to travel around is by hiring a car. Vietnam
The traditional tourist trails in Vietnam provide facilities for a smooth trip for all types of visitors, including solo travellers. Vietnam has a long list of destinations such as Hue's Fort, French colonial villas in Hanoi, wartime relics such as Cu Chi tunnels and the beaches at Phu Quoc island. Solo travellers can relish these sights by riding a pillion on a local person's bike. Another unique trip is a boat ride to Ha Long Bay, a limestone island which is a UNESCO World Heritage site, along with other travellers. Vietnam is a pocket-friendly country in Southeast Asia which has an extensive public transportation system. Buses are available even at nighttime.
Canada
Renowned for its hospitality, Canada is ideal for solo trips. The country is known for its natural beauty and its expansive geography. In fact, it is the second largest country in the world. The major attractions in Toronto are the trendy bars while in Vancouver it is the Stanley Park. A road trip in Canada provides sights of amazing nature. Visitors can also engage in adventure activities such as skiing, snowboarding, kayaking and ice hockey.
Iceland
A variety of thrilling outdoor activities such as snowmobiling and horse-riding await travellers in Iceland, apart from adventurous treks along volcano land. Iceland is referred to as the land of ice and fire. It also has beaches of black sand and picturesque waterfalls. Visitors to the country can also enjoy unique sights such as the midnight Sun and Northern Lights. Slovenia
Slovenia, situated in the heart of Europe, mainly attracts women travellers. The country's advantages include an affordable public transport system and widespread use of the English language. The biggest attractions in Slovenia are the lakes adjacent to the traditional villages. Visitors can not only enjoy boat rides on the lakes but also dive into the water for a swim. Riverside cafes and markets also draw tourists to the country's capital, Ljubljana.