The monsoon has finally arrived. Traditionally, these months when it used to rain incessantly were considered to be the 'off-season' months in Kerala in terms of tourism. Now, things are changing. People come, from far and wide to celebrate the monsoon and for Ayurveda. To get drenched in the rain. To take in the different hues of green. To relax. To rejuvenate. There is no doubt that Kerala is alluring during the monsoons. However, there are some basic precautions you have to take while touring the state during the rains.
1) The seas will get rough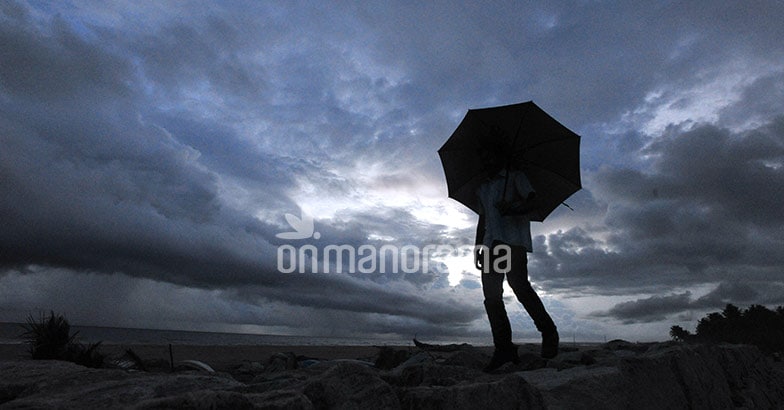 The best way to enjoy the rain is to check into one of those many resorts or hotels that will offer you a view of the sea. You will see the dark clouds looming over the seas, the choppy oceans, lightning streaks and an occasional fishing boat battling the waves. Control the urge to swim in the beach, however calm it may look. Do not, we repeat, do not step on to the beach if the lifeguards or a local person tell you not to.
Also read Kovalam waits for a new 'season'
2) Before you step out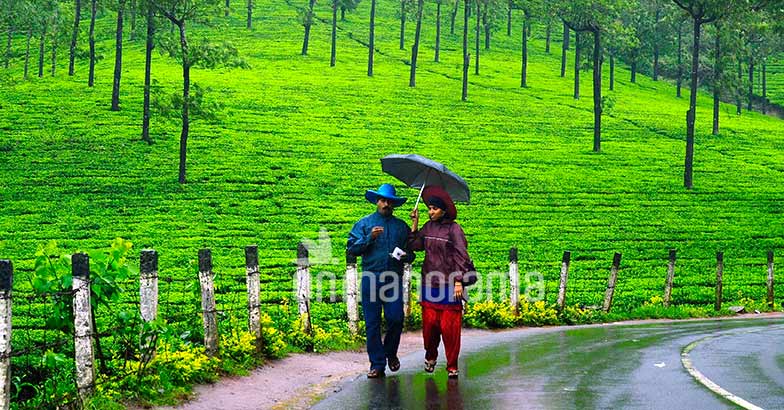 The hill stations across the state look picture perfect when it rains. It will be green, varied shades of green. But there are a couple of dangers that lurk. If you are planning a trek, make sure that you have the necessary gear and experienced guides going with you. Never take off on your own. There have been cases of vehicles and trees being struck down by lighting in the hill stations across the state. Landslides are another hassle. So, if you are driving, make sure you travel at a leisurely pace. The authorities do put up signals of warning. Follow them zealously.
3) A houseboat at night?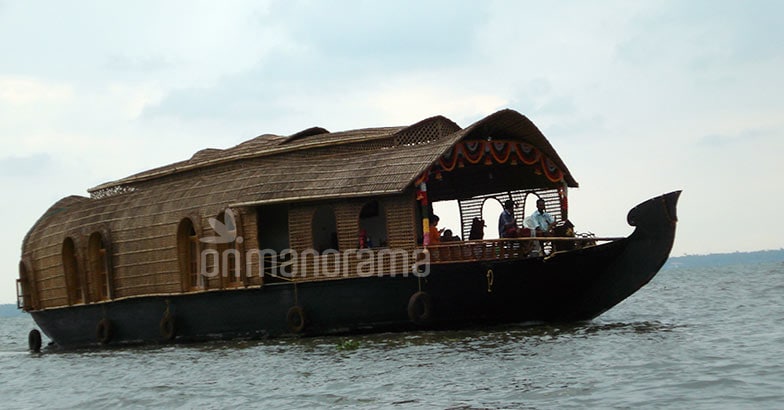 The rains outside, boats rocked by the water in the lake – yes, the concept is very romantic, no doubt. But, before you commit to stay in a houseboat, make sure that you ensure the safety precautions and insurance covers they offer. During very heavy monsoons, it is ideal to stick to a tour of the lakes in a houseboat during day time. And get back to Terra Firma during the night. Avoid ferries and boats during heavy rains.
4) Trek hassles
Thinking of moderate trek in the rains? Make sure you suit up properly. Raincoats are a must, so is protective footwear – for this is the time when the leeches come out to feast on hapless travelers. Snakes and other creepy crawlies venture out too. Add to it, the slippery paths – if this warning does not deter you, carry on at your own risk. Always seek out the help of local guides. Again, keep a tab on lightning and lightning prone areas.
5) On driving in the rains
Ensure that your vehicle is in top condition before you travel. Driving in the rains can get a bit tricky because potholes appear like magic overnight. Blame it on the rains or heavy vehicles that ply the roads. The streets may get waterlogged.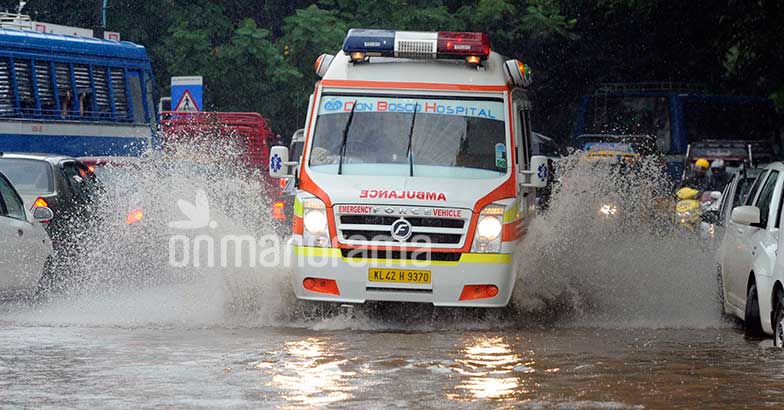 If this is your first visit to Kerala, it is ideal to hire a cab instead of driving around on your own. Do not rent a car without a driver, because most rent-a-car services may not have good serviced vehicles fit for the rainy conditions. The rains tend to get very heavy during the first couple of weeks after the monsoon sets in. So, it is ideal to be very careful.
If you are driving to the hilly areas, beware of landslides and lightning. Ensure that you do not drive early in the mornings or late in the evenings because there is a risk of mist rolling in. Always seek out help from the locals before you set to explore the locality on your own.
Also read Alarm bells in Idukki
6)Packing your bags
You may love to get drenched in the rains, but it isn't ideal to get your clothes and gear get wet. Ensure you pack your camera and other expensive stuff with care. It is ideal to carry some medicines for fever, bruises and common ailments. Make sure you pack mosquito repellents.
7) Traveling with kids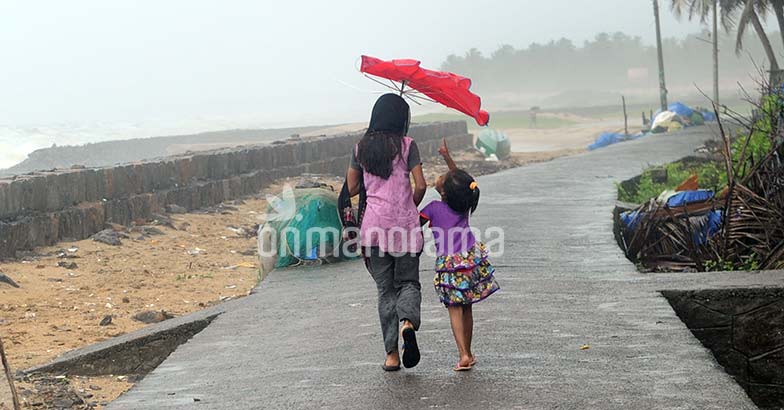 Make sure that you pack extra clothes, umbrellas, towels, flasks with hot drinks, snacks, games and activity books if you are traveling with kids. You may be enthralled by the rains, but your child may get bored of being indoors. Teach them how to make paper boats that you can launch in small ponds or puddles near the place you stay. This is not the weather for water theme parks, avoid them. The same rule applies to swimming pools too. It is ideal to go in for packaged drinking water.
Also read Five ways to connect with your kids during vacation
8) Food on the road
Even though you may be tempted, stay away from street food. Eat healthy, avoid wayside eateries if you can.
Also read Popular eatouts across the state
9) Avoid waterfalls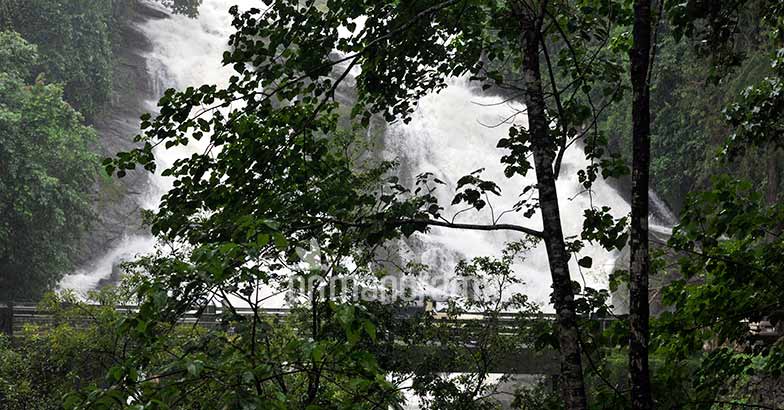 Waterfalls are a pleasure to watch when it rains. Agreed. But, it is also dangerous. The rocks get slippery. The water in the rivers feeding the waterfalls would be brimming with water and there is no predicting when the flow will swell in size. It is advisable not to swim or bath in the waterfalls during this time.
Also read Better keep off the waterfalls
10) Do your research
Traveling from one destination to another with the rain cascading down all around is fun. But, if you do not budget your travel time, it could mess up your itinerary. See what you love most – the oceans or the ghats. Find a place where you can relax, enjoy nature without risking your safety and stay put.
Where would you like to go? Places to visit in Kerala