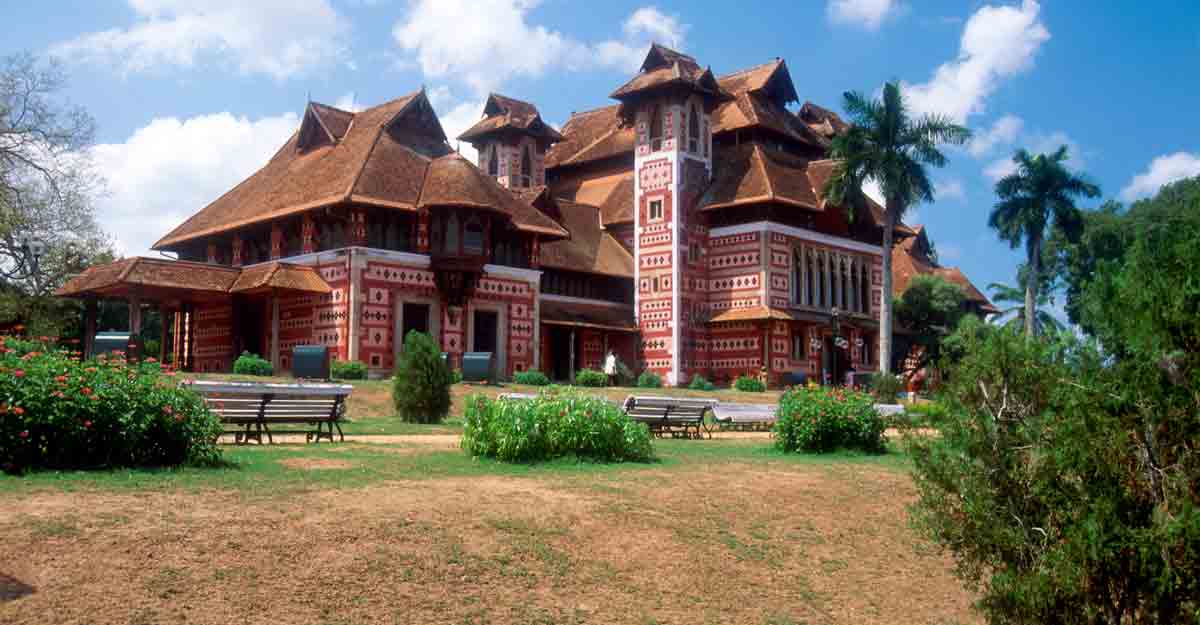 Thiruvananthapuram: The premises of the Natural History Museum in the Kerala capital here will soon be offering a real feel of the forest to visitors. The renovation of the museum with the addition of a virtual forest is in the final stage.
After the works at the Natural History Museum are completed, two stuffed rhinoceroses will welcome visitors at the entrance. These animals earlier lived in the zoo, which is also on the Museum compound. The next exhibit is the tortoise cabin, which shows a turtle, land tortoise and their nests. This is followed by a section which displays extinct species. The three-dimensional exhibits here have the real size of the once thriving animals.
Visitors can then step into a virtual forest. The animals represented here include lion, tiger, leopard, python, wild boar and monkey, among others. A model of their true habitat would be developed to give visitors a feel of the wild. Numerous wild trees have been raised for the purpose. Other features of the wild are also being arranged to give the exhibit more authenticity.
Another attraction of the Museum is a detailed representation of the life of forest dwellers.
Separate dioramas of wildlife inhabiting the Asian, African and American continents will also be of interest to visitors. Yet another attraction is an avian gallery. A repository of specimens is coming up which is expected to benefit researchers.
The Natural History Museum is being fully air-conditioned and will also have interactive touchscreen kiosks and information panels.
The popular tourist destination was opened in 1964 and the renovation is intended to modernise it with interactive facilities. The project has a budget of Rs 6.5 crore. Minister for Museums Kadannappally Ramachandran visited the Natural History Museum to take stock of the work so far. "The modernised museum which will provide a natural setting of the wild will be reopened soon," said the Minister.
Museum Director S Abu and Cultural Affairs Additional Secretary K Geetha accompanied the minister.