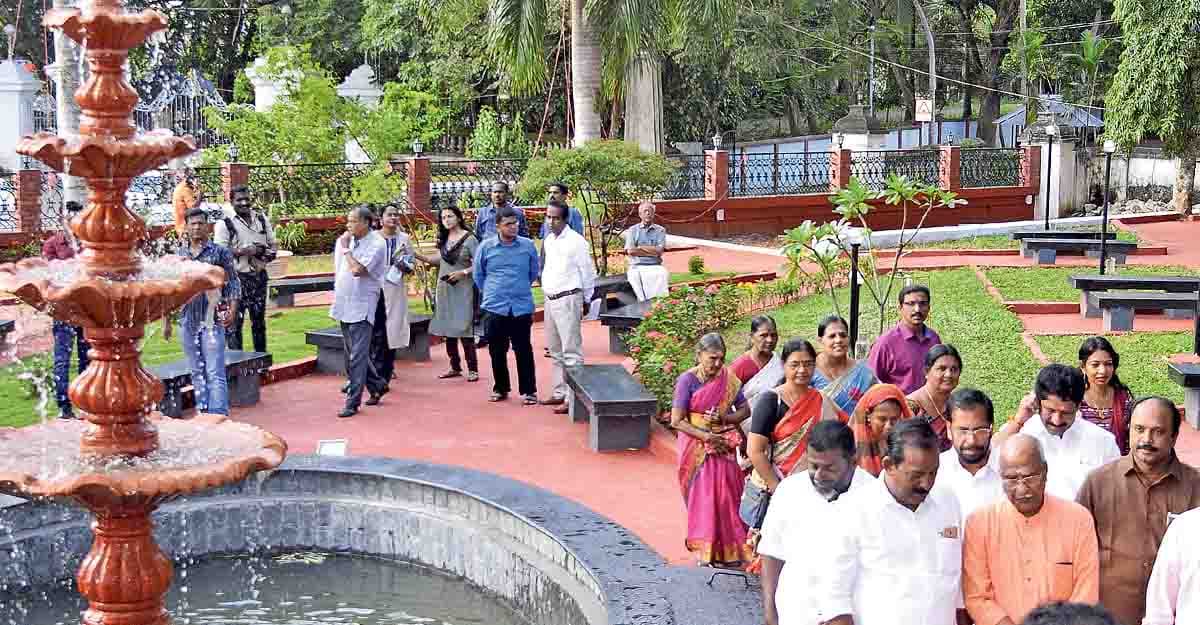 The renovated Swami Vivekananada Park in which features newly constructed open-air theatre, garden, sitting spaces, walkways and rest rooms was inaugurated by Mayor VK Prashant state capital Thiruvananthapuram.

Construction of 'Elder's Corner' which aims to make the park senior- citizens-friendly, would begin soon.
The corporation had opened the park on a 40-cents land that was donated by the Kowdiar palace. In the initial stage, there was just a garden and a play area for kids. The park was then inaugurated by Uthradam Thirunnal Marthanda Varma of the erstwhile Thiruvathamkoor royal family. In 2013, a life-sized brass statue of Swami Vivekananda was installed and the park was renamed as Swami Vivekananda Park.
The council meeting, held in 2015, had decided to begin the third phase renovation. The visitors can enjoy a beautiful mural paintings that depict events from Swami Vivekananda's visit to Kerala, in the open air-theatre. The theatre can accommodate up to 250 people at a time.
The inauguration was presided over by Deputy Mayor Rakhi Ravikumar. O Rajagopal MLA, permanent council members S Pushpalatha, Palayam Rajan, K Sreekumar, former town planning permanent council president R Sathish Kumar, UDF parliamentary party leader D Anilkumar, BJP parliamentary party leader M R Gopan, Kowdiar councillor K Muraleedharan, Secretary L S Deepa, and superintend engineer A Muhammed Ashraf took part in the event.