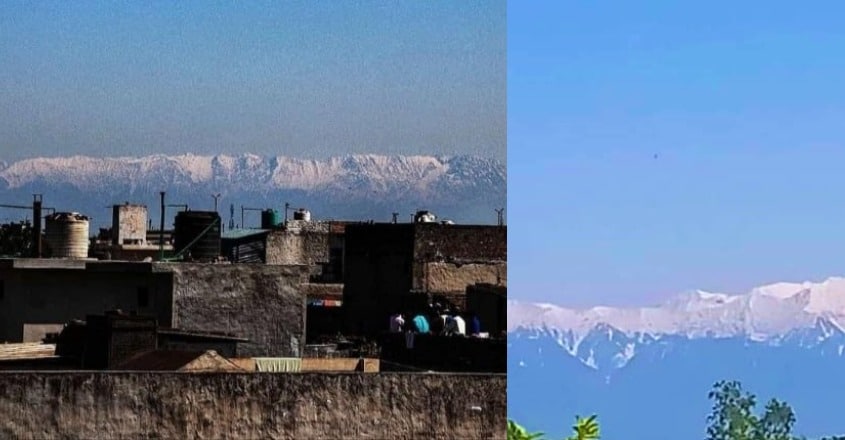 Multiple reports of nature restoring to normalcy during the lockdown period have been doing rounds across the world. People quarantined at home due the coronavirus outbreak have been sharing images of clearer skies and even animals and birds from their homes – all because of reduced pollution.
Closer home, residents of Jalandhar in Punjab, woke up to a scintillating sight of the Dhauladhar mountain range on Friday morning. They claim that this has happened for the first time in 30 years.
Soon, social media was filled with people's pictures of the mountains from their homes. Even cricketer Harbhajan Singh took part. "Never seen Dhauladar range from my home rooftop in Jalandhar..never could imagine that's possible..clear indication of the impact the pollution has done by us to Mother Earth.. this is the view," he wrote on Twitter with a picture of the mountains from his rooftop.
Dhauladhar Range translates to the 'white range' and they form a part of the Lesser Himalayan ranges. They lie at least 200 km from Jalandhar, where decrease in industrial activities and fewer vehicles on road, lead to this drastic yet beautiful change.