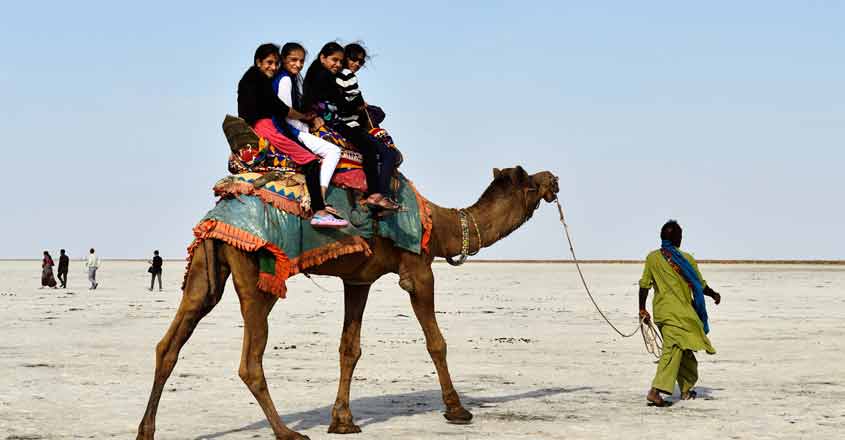 New Delhi: An animal organisation has apprised the Union Tourism Ministry that humans can contract tuberculosis from elephants, glanders from horses, and camelpox and Middle East Respiratory Syndrome, which is caused by a coronavirus, from camels.
The People for the Ethical Treatment of Animals (PETA) has knocked on the doors of Minister of Tourism Prahlad Singh Patel urging him to ban the use of animals in tourist spots as it could lead to spread of zoonotic diseases and pose a threat to public health.
In a letter to Patel, PETA India CEO Manilal Valliyate drew attention to another imminent zoonotic threat and said, "We are letting the ministry of tourism know the use of animals is unsafe for not only the animals but also tourists.
"Those in the tourism industry frequently harbour diseases that can infect humans who are around them."
This comes amid the COVID-19 pandemic that has infected over 2.7 lakh people.
The Ministry of Science and Technology has reportedly constituted a national expert group to deal with infectious zoonotic diseases in future and identify priority areas for better understanding of mechanism of virulence, infections, and their transmissions.
Additionally, PETA said that animals in tourist attractions lead to rampant violation of animal protection laws and raises animal welfare concerns.
It said that most of the elephant, camel, and horse rides are illegal since the animals are not registered with the Animal Welfare Board of India, the prescribed authority under The Performing Animal (Registration) Rules, 2001.
When used for rides, animals are controlled with weapons and forced to bear the weight of humans, carriages, and tourists' luggage. Elephants and other animals are also commonly kept in chains or tightly tethered when not in use. According to figures compiled by the Heritage Animal Task Force, captive elephants have killed 526 people in Kerala alone within a 15-year span.
In its May 7, 2014 judgment in the matter of AWBI Vs A. Nagaraja and Others, the Supreme Court of India noted, "Entertainment, exhibition or amusement do not fall under...exempted categories and cannot be claimed as a matter of right under the doctrine of necessity."