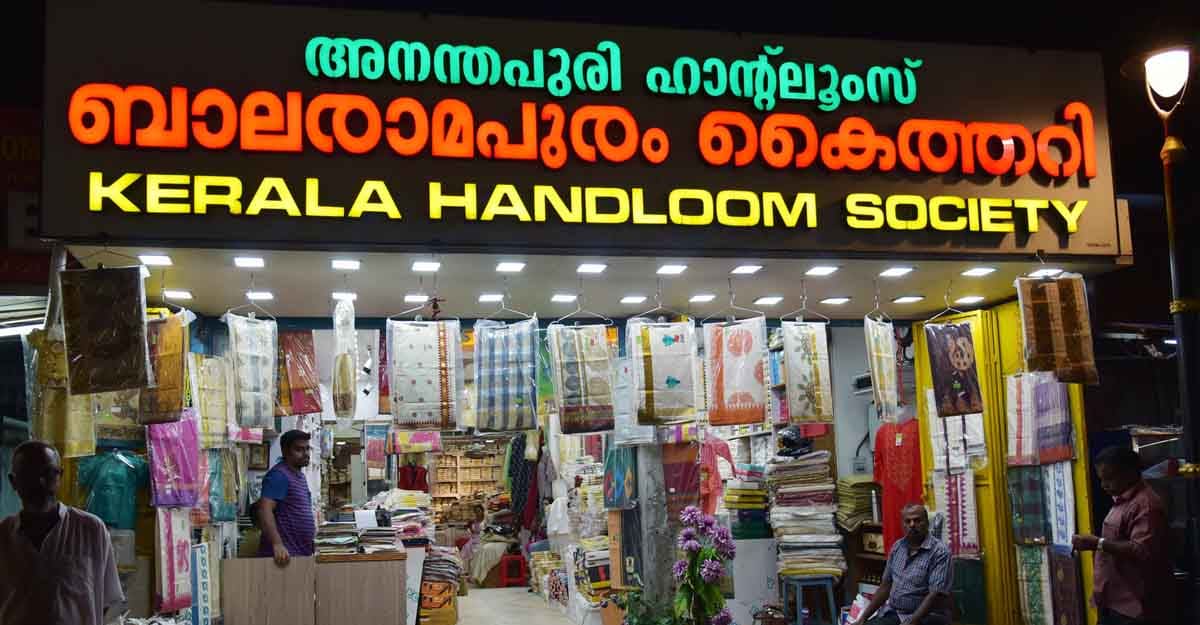 The streets of Balaramapuram always reverberate with the rhythmic clatter of handlooms churning out the finest traditional attires of Kerala. This small town, which is 15 km from Thiruvananthapuram city, is famed for the nostalgia-evoking Kerala sarees weaved in off-white fabric with a dash of yellowish golden colour on the fringes. One can buy exquisite Kerala sarees and mundus from Balaramapuram at competitive prices compared to textile shops in other parts of the state. The signature products of Balaramapuram weavers that bear the stamp of craftsmanship are settu mundu, sarees, mundu, and neriyathu, among others, and the quantum of kasavu, designs and quality of the fabric will determine the price.

Balaramavarma, the then Maharaja of erstwhile Travancore, brought the art of weaving to Balaramapuram between 1798 and 1810. The expert 'saliyar' weavers were brought from Tamil Nadu and were accommodated on four streets in this quaint town. These stretches were known as Single Street, Double Street, Vinayanagar Street, and New Street, and a walk through these streets will expose one to the intricacies of weaving Kerala sarees.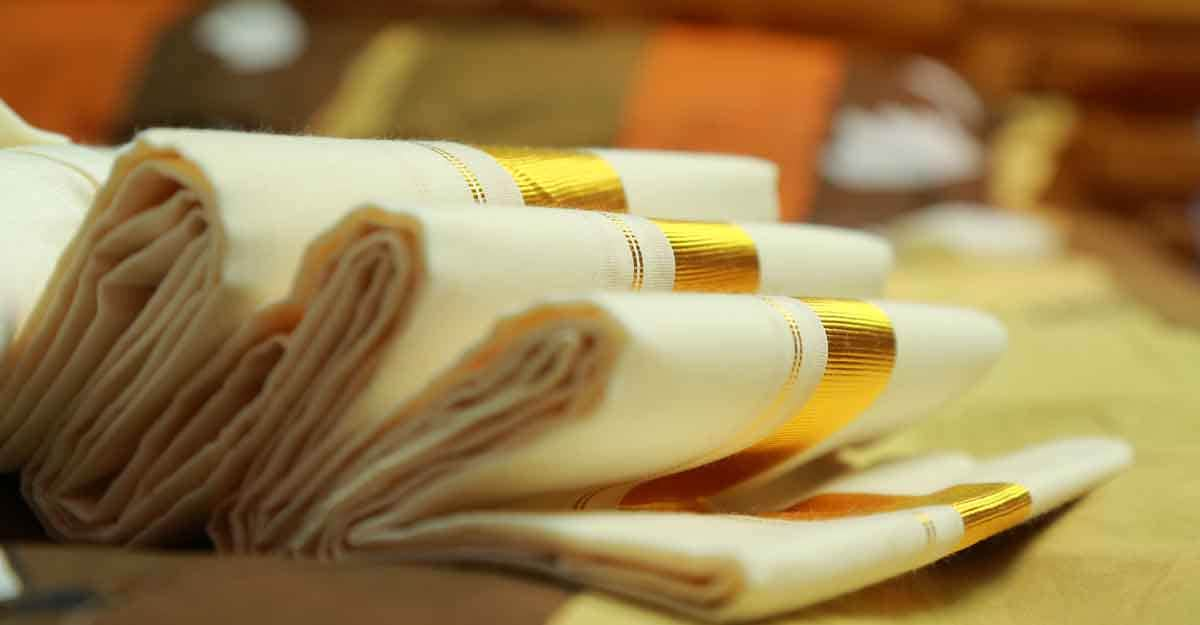 But with the COVID-19 pandemic wreaking havoc, the weavers of Balaramapuram are being pushed to the wall. In pre-COVID times, the streets would teem with visitors before Onam sets in and they would buy different varieties of hand-woven textile products from Balaramapuram. But this time around, things have changed for the worse due to the spread of coronavirus and the artisans are staring at a bleak future. Usually, the weavers get scores of orders from textile vendors before Onam season for manjakodi, a piece of gaudy cloth, but now they have just a few orders on hand.
There are many handloom centres in Balaramapuram that haven't sold even a single piece of fabric. For Pushpa, 54, who has been weaving manjamundu for the past 40 years, this year turned out to be her worst. Similar concerns were aired by Rajasekharan, who hails from a family that had been weaving fabric for the past 80 years, and 70-year-old Prabavathy.
Mostly, women are involved in making manjamundu, which is used to drape children, tie around traditional lamps, and adorn the pictures of family members who had passed away. Manjamundu is in great demand during the Onam season and is sold in textile shops and by wayside vendors.
People used to flock Balaramapuram to buy manjamundu directly from the weavers.