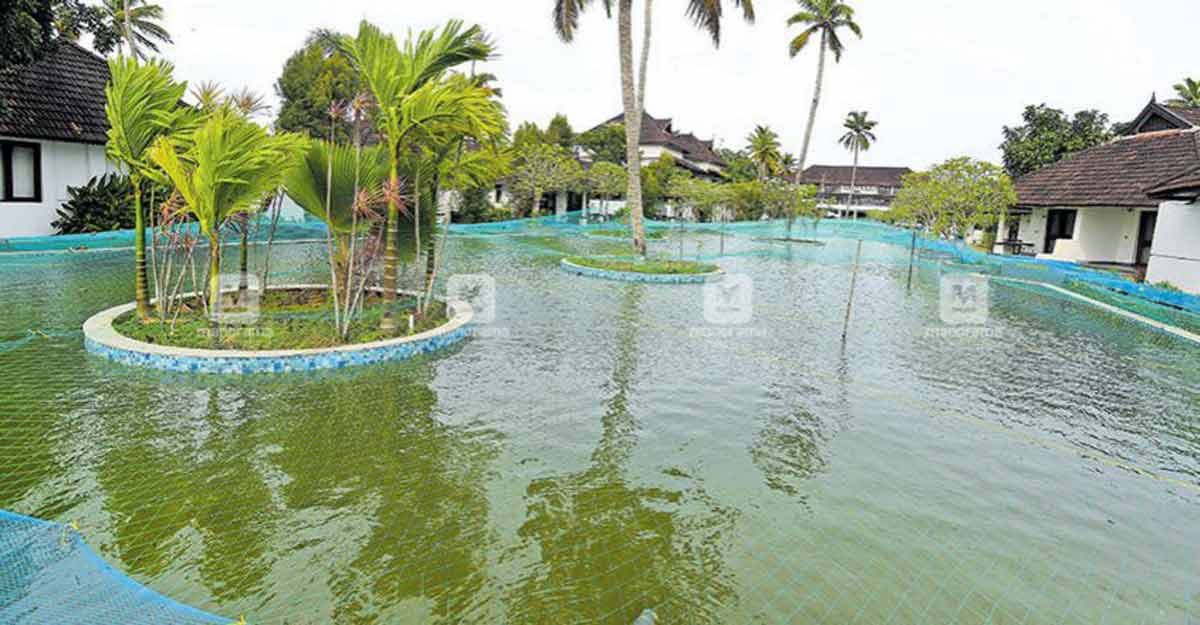 The pandemic has forced the hard-hit hospitality industry in Kerala to seek innovative methods to earn some income. For instance, Aveda Resort in Kumarakom has implemented an excellent idea as it remains closed for guests due to COVID-19. After the resort was shut in view of the restrictions, managing director Prasanth Chawla and general manager Jyothish Surendran decided to launch fish farming in the half-acre pool on the premises.
Around 16,000 fishlings of pearlspot -better known by its local name 'karimeen' - were introduced in the pool during late May. The purchase was made from four hatcheries and the resort authorities feel that the brand of 'Kumarakom pearlspot' and the good price that the fish attracts would earn them a profit.
"We are planning a harvest by November, when each fish would weigh around 250 grams," said Chawla.
He also said that the pandemic would be hopefully controlled by December and the resort could welcome guests again with a clean and clear swimming pool.