Twenty-three-year-old R Babu hogged the headlines when the mountaineering team of the Indian Army daringly saved him after he was trapped for over 40 hours in a crevice of the Kurumbachi hills in Malampuzha forests in Kerala's Palakkad district. Though some people have criticized the trekker for entering a restricted area without requisite permission, others have hailed his determination and will power to hang in there. Now Kerala-based jeweller Boby Chemmanur has heaped praise on him.
Boby presented a gold coin to Babu in Malampuzha recently and praised the trekker for his bravery and presence of mind. The businessman said that he had plans to climb Himalayas along with Babu. Meanwhile, Babu said that his confidence had increased a lot after many people had extended love and care.
The whole nation watched with bated breath as Babu was rescued from the treacherous hills by an 11-member Indian Army team, including mountaineers, which came from Ootty in Tamil Nadu. The rescue operation was carried out under the able leadership of Lt. Col. Hemant Raj.
Boby had only praise for Babu. "The secret of my success is my resolve to realize my dreams. I was quite impressed by the attitude of Babu who despite death knocking at his doors patiently waited for help to arrive. I saw me in him and that's why I decided to meet Babu in person," said Boby.
The Kurumbachi Hills, which comes under the Walayar range forest officer, is out of bounds for tourists. The forest area is replete with wild animals such as elephants, tigers and bears. Rare varieties of flora could also be found in the region. People are denied entry into the forest area due to security and environmental issues. The famous Malampuzha dam is near the Kurumbachi Hills.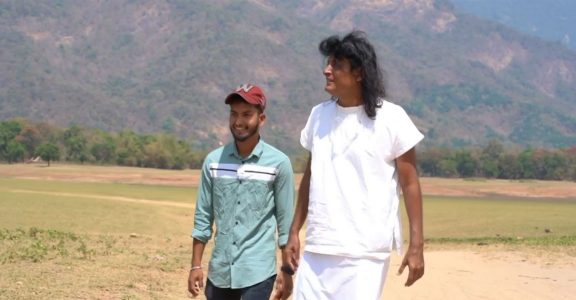 Currently, only research students are allowed entry into the forest region, and permission is also given for film shooting purposes. The super hit Mohanlal-starrer Malayalam film 'Yodha' was shot at the Kurumbachi Hills.