As the budget tourism trips of the Kerala State Road Transport Corporation (KSRTC) have become a hit with the travellers, more interesting destinations have been added to the list. Not just the mist-clad hill stations, the KSRTC has rolled out trips to explore the quaint beauty of villages as well. The latest tour is from the Kottayam depot to go sightseeing in Kollam.
The Kottayam KSRTC has arranged for a one-day trip to Munroe Thuruthu and Sambranikodi on June 19. The bus is scheduled to leave at 6am from the Kottayam depot and return by 9pm. The ticket fare per person is Rs 825. The ticket fare also includes canoeing to enjoy the beauty of backwaters.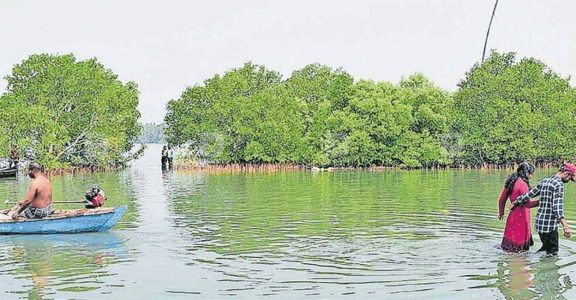 The picturesque isle of Sambranikodi is much talked about on social media these days. The mangrove-covered Sambranikodi isle stretches up to nearly two acres. The island was formed by the accumulation of sand following the dredging works for the national waterways. Even during high tide, there would be only knee-high water. Even small kids can happily play around in these waters, without any worries. You can also perch yourself on the mangrove trees. Or you can try your hand at fishing in the most rudimentary style by using thorthu (towels).Needless to say, Sambranikodi offers you countless opportunities and the perfect frames to take photos.
The house boats heading to Munroe Thuruthu pass by the Sambranikodi. The travellers are dropped off at Sambranikodi and then taken to Thuruthu in small boats. The trip to Munroe Thuruthu will be complete only by also enjoying the sights of Sambranikodi.
For booking, call - 9495876723, 8547832580, 8547564093.