The Indian Railway Catering and Tourism Corporation's (IRCTC) Shimla, Kullu and Manali package trip is a boon for Keralite travellers keen to visit these tourist spots, but often postponed due to safety concerns and lack of awareness about the routes.
IRCTC's inaugural tour is scheduled to start from Kozhikode on February 4, 2023. It ends on February 11. The itinerary:
Day One: Kozhikode-Chandigarh
The package starts from Kozhikode by flight at 7.10 am and arrive at Chandigarh at 5.50 pm. From the airport, pickup will be available to Shimla, the capital of Himachal Pradesh. After checking in at the hotel in Shimla, the passengers can have dinner and stay the night there.
Day Two: Shimla
Well-known for its stunning Victorian architecture, Shimla is an ideal honeymoon destination. It is a must-see destination in India with snow-capped peaks and colonial buildings. 
After breakfast, travellers would be taken to Kufri, a nearby hill station. Tourists can enjoy the sights at Mall Road in Shimla and adjacent areas in the evening, before returning to the hotel for dinner.
Day Three: Manali
Picturesque Manali is located between the snow-clad mountain ranges of Pir Panjal and Dhauladhar. The woods adorned with pine and deodar trees and expansive apple orchards be charm the travellers. You can travel to Manali after breakfast. Dinner and night's stay will be arranged at a hotel there.
Day Four: Manali
Hidimba Devi Temple, Manu Temple, Vashisht Temple Bath and other attractions including Van Vihar, Tibetan Monastery and Club House will keep you engaged throughout the day. Breakfast and dinner will be served at the hotel where travellers stay.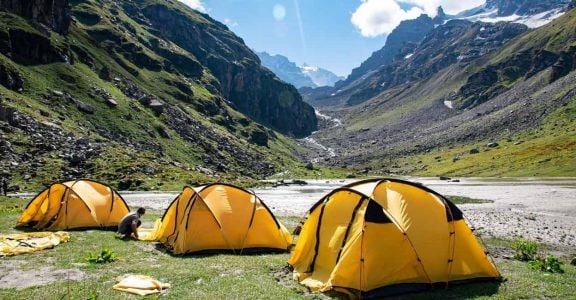 Day Five: Atal Tunnel-Rohtang pass/Solang Valley
Leave early in the morning to visit Rohtang Pass and Atal Tunnel, the longest in the world among such constructions located at an altitude above 10,000 feet. It spans 9.02 km.
You can also relish the sights at Solang Valley in Kullu. Dinner is at the hotel.
Day Six: Manali-Chandigarh
Drive to Chandigarh after breakfast. India's best planned city, Chandigarh is also considered the most beautiful urban space in the country. It flaunts architectural marvels such as Capitol Complex, High Court, Secretariat, Assembly and a mammoth Open Hand Monument. Clean roads and greenery are the city's other attractions.
Dinner and night's stay are included in the package.
Day Seven: Chandigarh
Travellers can take a tour of Chandigarh after breakfast. This will include Rock Garden and Rose Garden. Enjoy the evening at Sukhna Lake.
Day Eight: Chandigarh-Kozhikode
On the last day, travellers would be dropped at the airport after breakfast at the hotel in Chandigarh and they can fly back to Kozhikode.
Tariff
The package has different tariffs depending on occupancy of rooms. The rates per person are:
Single occupancy: Rs 57,150
Double occupancy: Rs 44,700
Triple occupancy: Rs 43,350
Children aged five to eleven years with bed: Rs 38,950
Children aged five to eleven years without bed: Rs 37,800
Kids aged two to four years: Rs 30,200.