Munnar: The internationally-renowned Eravikulam National Park near Munnar in Kerala will be closed for visitors from February 1 to March 31 this year in view of the breeding season of the Nilgiri tahr. An order in this regard issued by the Chief Wildlife Warden also said that the park will reopen on April 1. Presence of visitors would disturb the tahrs during the breeding season, said officials.
The authorities decided to close the park after noticing the birth of three Nilgiri tahr fawns at Rajamala in Munnar, which is the primary habitat of the species, a week ago. Wildlife officials expect an increase in births this year, compared to the previous breeding season's number of 25.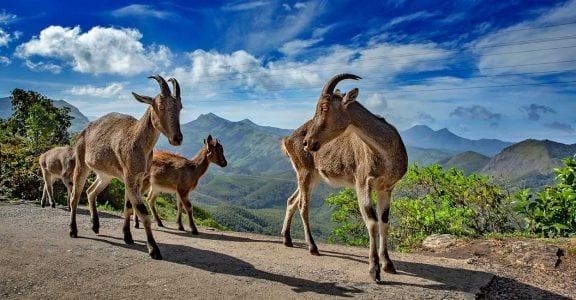 After the breeding season ends, visitors would be allowed into the park from April, said officials. The annual census of Nilgiri tahr is also scheduled during April-May, they added.
The Nilgiri tahr (Nilgiritragus hylocrius) is a mountain ungulate that is endemic to the Nilgiri Hills and the southern portion of the Western Ghats in the states of Tamil Nadu and Kerala in Southern India.
The Eravikulam National Park is home to the largest concentration of Nilgiri tahrs. In the annual census conducted last year, 785 tahrs were sighted inside the park. Locally known as Varayadu, they are protected under Schedule-I of the Wildlife (Protection) Act of India, 1972 and considered endangered by the IUCN.