In bid to attract more city-bound passengers, the Kerala State Road Transport Corporation (KSRTC) is coming up with a novel plan to make travel easier for commuters. A project titled 'Last Mile Connectivity' aims to arrange small vehicles, including autorickshaws, at the KSRTC stand itself for the convenience of passengers.
Under the project, a passenger can take the ticket up to his final destination while boarding the bus itself. Passengers arriving by KSRTC buses at the stand in a main town can thus continue the journey to his/her destination.
For instance, if one wants to go to High Court in Ernakulam from the KSRTC Thiruvananthapuram depot, one may take the ticket up to High Court and board the autorickshaw that will be waiting at the KSRTC bus stand in Ernakulam.
Talks are on with the Kerala Transport Development Finance Corporation to buy electric autorickshaws for the purpose. Autos will be given special permits for this.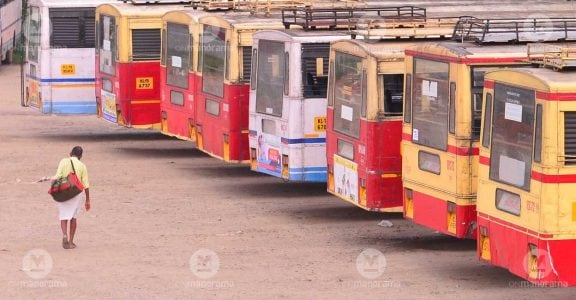 Feeder service
A project for issuing permits for eight to 24-seater vehicles to conduct feeder services for taking passengers to main stops in cities has also been started as part of the last-mile connectivity initiative.
Feeder services will be given special colours and KSRTC ticket machines too will be made available to them. Those who enter the KSRTC bus with feeder service tickets will be given a concession. For a ticket of Rs 10 in a feeder service, Rs 9 goes to the vehicle owner and Rs 1 to KSRTC. That passenger can claim Rs 1 back on reaching a KSRTC stand after boarding its bus after alighting from the feeder bus.
Transport Secretary Biju Prabhakar said the project will help reduce the use of two-wheelers and also the accidents involving them.
The granting of permits for autorickshaws for running feeder services will be considered in the next phase.