The death of her husband K R Vijayan has not left Mohana stranded as she is hitting the road again to fulfil the former's wish to visit Japan. Vijayan and Mohana, owners of the modest Sri Balaji Coffee House in Ernakulam, were known as the globe-trotting couple as they had visited nearly 26 countries with their meagre income from the coffee shop. They had also toured many destinations in India.
The duo had visited close to 26 countries in the span of 16 years before Vijayan passed away two years ago at the age of 72. The tea-seller couple had decided to go on a sojourn to Japan but Vijayan passed away without realizing that dream. After his death, Mohana took a decision to not travel again but her family members, travel junkies and others forced her to reverse the decision and finally she decided to tour Japan. Mohana won't be travelling alone to Japan as she will be accompanied by her daughter Usha, son-in-law Muralidhar Pai and grandchildren Amrita and Manjunath. Mohana and her family will be in Japan and South Korea for 15 days starting from March 22. The travel expenses of Mohana and her son-in-law will be borne by a tour company in Kochi.
Vijayan and Mohana started their odyssey by visiting Egypt in 2007, and their foreign trips were funded by using the earnings from the coffee shop, savings in chit funds and pawning gold. When the couple's travel escapades started to hog the headlines, many prominent travel and tourism companies appointed the duo as their brand ambassadors. And later Vijayan and Mohana's foreign tours were sponsored by the travel companies.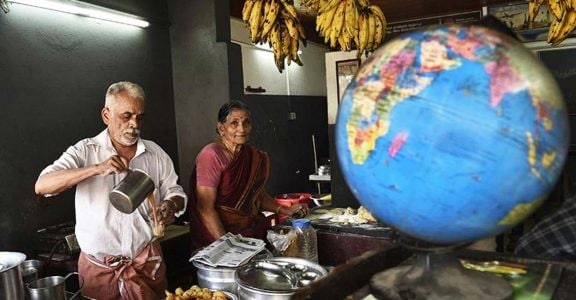 The duo's last journey together was to Russia in October 2021. Unlike the earlier tours, the whole family travelled with Vijayan and Mohana to Russia. Vijayan passed away when the couple was gearing up for a tour of Japan.