The freak paragliding accident that had happened at Papanasam Beach in Varkala earlier this month had shocked many in Kerala. The state witnessed dramatic visuals when a woman tourist and a paragliding instructor got stuck on a high mast lamp pole for over one and half hours. Even though the duo were rescued with minor injuries, this incident has caused fear among the adventure lovers in Kerala.
Paragliding has been gaining popularity in Kerala since some time. Tourists can enjoy many adventure activities like paragliding at tourism hot spots like Vagamon and Varkala. However, many are reluctant to try this thrilling activity, worried about the safety parameters. Moreover, most are not sure about how to choose reliable adventure tourism companies that offer paragliding. Here are some points to note for booking a safe paragliding experience.
Company profile
Companies that offer adventure tourism have been growing at every nook and corner. However, not all the companies may be strictly following the safety guidelines. So, it is important to check the track record of such companies before associating with them. Make sure that these companies have a history of safe flying. Besides, you could ask your friends who have done paragliding for advises. It is wise to choose the companies that have a clean flying record and experienced and well trained pilots.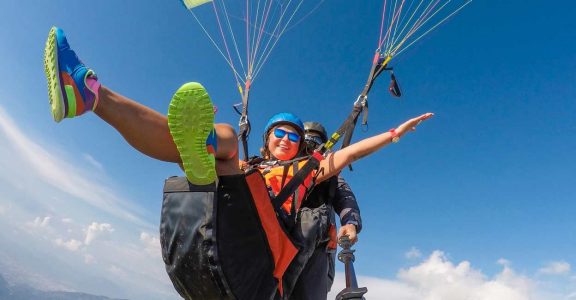 Experience of the pilots
Most paragliding accidents happen due to errors committed by the pilots. Do not fly with a pilot who is inexperienced, careless and refuses to properly follow the safety guidelines. So, make sure that you know who you will be flying with. Checking the pilot's track record would help you choose better. Moreover, you must also check whether the pilot is a drug addict or an alcoholic. In many paragliding accidents that had happened in the country, it was found out that the pilots were in an inebriated stage while flying. Do not forget to ensure that the pilot has all the necessary licenses. It is better to avoid flying if you are not convinced about the pilot's quality.
Flying devices
Devices like canopy, harness, canopy lines, reserve parachute and carabiners that are used for flying should be thoroughly checked. Ensure that the helmets are of high quality. It is important to use good quality flying gears to enjoy a safe flight. Currently, advanced gears are used by paragliders to increase the speed. Only experienced pilots can handle such advanced gears with expertise.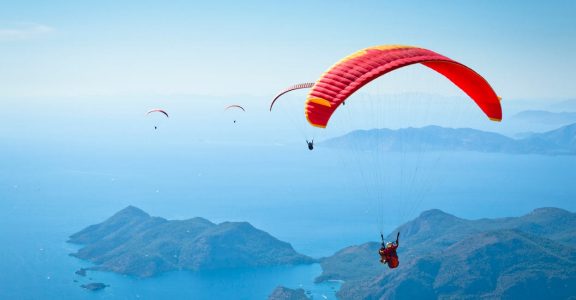 Safety guidelines
Make sure that the paragliding company diligently follows all the safety parameters. Medical and rescue teams should be ready, to promptly respond, in case of any accidents.
Weather
Paragliding should be enjoyed only in clear and safe weather. The sky should be clear and not too windy. Avoid flying on cloudy days, during lightening showers and during strong winds. Paragliding is considered safe when the wind blows at a speed of 5-20 kilometres. If the wind speed is 35 kilometres and above, then it is better to avoid paragliding as it could be really dangerous.