New Delhi: The 'Kerala Vande Bharat' train is likely to start its service from Thiruvananthapuram Central railway station at 5.10am, which was its departure time during the first trial run. However, the timings of Venad Express and some other trains would be changed by 10-20 minutes in order to enable the smooth running of Vande Bharat. A final decision on these timings would be taken by the Southern Railway, said officials.
The officials pointed out the similar changes in the timings of other trains were announced during the launch of Bengaluru-Chennai and Coimbatore-Chennai Vande Bharat services.
The Railway authorities also informed that when the Vande Bharat starts trips from both sides together, the departure time of the two services will be the same.
Fares
The total ticket rate in Vande Bharat includes the basic fare, reservation charge, super-fast surcharge, price of food and GST. The fare in chair car would be up to three times that of Janshatabdi Express and in executive class, four times.
Kerala Vande Bharat is expected to initially have one executive class and seven chair cars.
Sleeper coaches, metro
The Indian Railways is planning to launch sleeper coaches of Vande Bharat later this year. This would enable Vande Bharat trains to conduct long-distance trips.
Yet another upcoming project is to introduce Vande Bharat metro trains.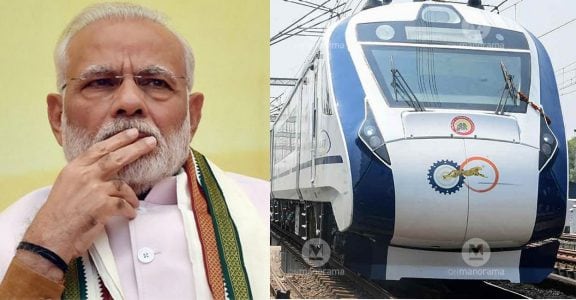 Moreover, apart from ICF, Chennai, the Railways has decided to build Vande Bharat coaches at Latur and Rae Bareilly also.
Other projects
Meanwhile, Railway Minister Ashwini Vaishnaw said that all demands related to the Railways in Kerala, including the Sabari Rail project, would be implemented soon.
"Two alignments are being considered for linking the proposed Sabari Rail with the Vande Bharat route. We have not abandoned any project in Kerala. Survey for the Sabari project is progressing," he said.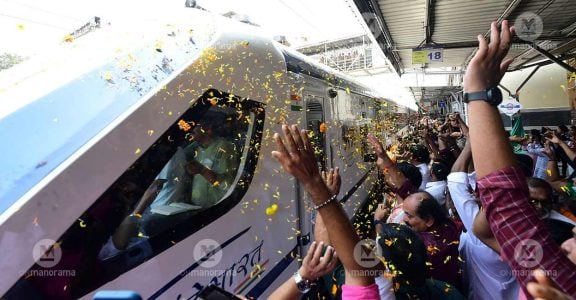 Work is also taking place at Kozhikode and Ernakulam Railway stations, which have been included in the station development project, the Minister added.