Guruvayur: The Guruvayur Devaswom's decision to hold weddings in the evenings and at night at the Lord Krishna Temple has come as a blessing to the devotees.
The first wedding after the devaswom took the decision was held at 5pm on last Monday. The groom from Mapranam in Irinjalakuda and the bride from Malappuram tied the knot in the presence of their relatives and friends.
The devaswom made arrangements for the wedding, which had the neyvilakku (lamp lit with ghee), garland made of holy basil, nadaswaram (South Indian aerophone), etc.
The Guruvayur Devaswom decided to arrange for weddings in the evening and at night at a meeting in December last.
The temple has been holding weddings from 5 am till noon when the sanctum sanctorum will be closed after the mid-day ritual. However, weddings were hosted even at night till four decades ago.
The devaswom decided to allow weddings at night after several devotees raised the demand.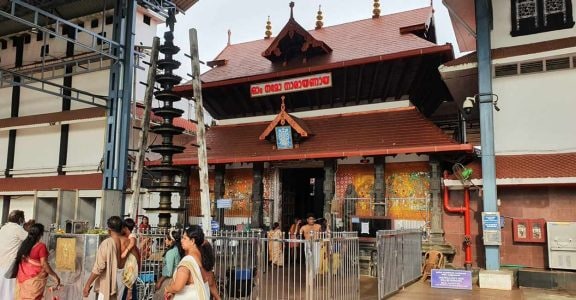 Hundreds of wedding ceremonies take place at Guruvayur Sree Krishna Temple on auspicious days, making it one of the most popular shrines in this regard. It is believed that a wedding conducted at Guruvayur Temple, often referred to as the Vaikunda on Earth, would lead to a long marital life. In addition, the couple would have the blessings of Lord Krishna during their entire life together.
On days with auspicious 'muhurthams', the temple had hosted over 200 wedding several times in the past.