Prince Harry-Meghan Markle's royal baby is topping news charts. Putting an end to the name guessing, the Royal couple named their baby Archie. Two days since birth little Archie was taken to meet the Queen, HRH Elizabeth II. Seventh in line to the throne, details of his birth have been guarded tighter than the Buckingham Palace.
From announcing the news of the pregnancy to the senior Royals at Princess Eugenie's wedding, the Royal Sussex family has been scrutinized by the media and fans. Unlike her sister-in-law, Kate Middleton, Meghan Markle clearly told the world that she would not completely follow the royal traditions. Meghan's descent into the royal family calls for more dramatic adjustments.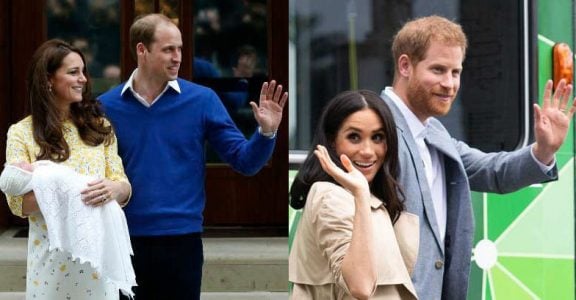 The baby shower
According to reports, Meghan had a baby shower that cost approx $ 200,000. As far as anyone knows, Kate never had a baby shower. Hosting her closest friends, Meghan's baby shower had a flower-arranging lesson and dessert tasting with a Michelin-star chef. The party was reportedly paid by Serena Williams, one of her close friends.
The baby's birth
Even when choosing the right set of doctors to deliver the baby, the Duchess of Sussex opted not to go for Kate's gynaecologists, Alan Farthing and Guy Thrope-Beeston, who delivered George, Charlotte and Louis. Reports say she chose a female doctor-led delivery team for her labour. This decision baffled many as Meghan began to take control of her own birth plan.
The 'baby fashion' statements
Meghan has often been noted for her style of fashion and constantly compared to her sister-in-law, the Duchess of Cambridge. The former is said to be bolder in her choice of clothes during public occasions. In the months leading to her pregnancy, Meghan made it a point to actively participate and do her duties alongside her husband, Prince Harry. Meghan Markle never failed to show off or cradle her baby bump with long evening gowns or shorter hemline dresses. While Kate chose to wear a buttoned-down coat or overcoat dresses, Meghan fearlessly flaunted her bump. As Prince Harry and Meghan stepped out for the first time with their baby boy, their post-baby style too followed the couple's signature style.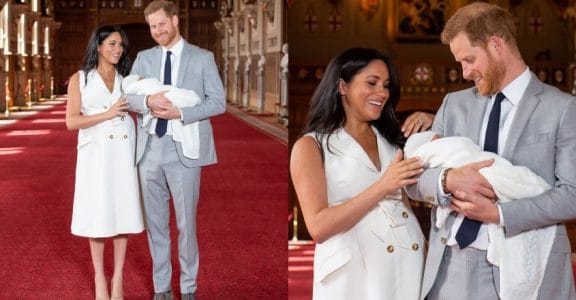 The Duchess of Sussex and the Duchess of Cambridge are well known for their strikingly different fashion choices. Kate Middleton paid tribute to the Royal family for the birth of all the three children. In contrast to her sister-in-law, Meghan's choice was more daring, dressed in a belted sleeveless dress by Grace Wales Bonner paired with nude pumps. Twitterati rants about her fashion sense, by being 'different', even from Princess Diana herself. Meghan's postpartum figure was also well received by mothers all over the world, and they praised her for looking ' exactly' how a new mother would look like with a small bump.
The baby parenting
The Duke and the Duchess will be closely watched for their parenting skills. The world not only welcomed Archie but also applauded Prince Harry for holding his own baby, unlike his brother, Prince William. He just reminded us about his feminist statement that he was not going to be a 'hands-on-dad' but an equal partner is raising his child. Both Harry and Meghan hope to raise their children in a 'gender fluid' environment.
The baby naming
'Archie'!? Does that sound like a Royal name? The internet is going gaga with jokes and memes about red-heads and comics. The world is still processing the royal name. Not only has the couple stayed away from royal titles to boy's name, but also brought in a UK-US culture into his name. The proud parents' stroke of a traditional name like George, Charlotte and Louis as they named their child, Archie Harrison Mountbatten-Windsor. 'Archie' is a synonym to 'bold' and 'genuine'- has become increasingly popular in the UK. 'Harrison' is a patronymic English surname which means 'son of Harry'. 'Mountbatten-Windsor' is taken since the Queen's decision, in 1960, to name her descendants so.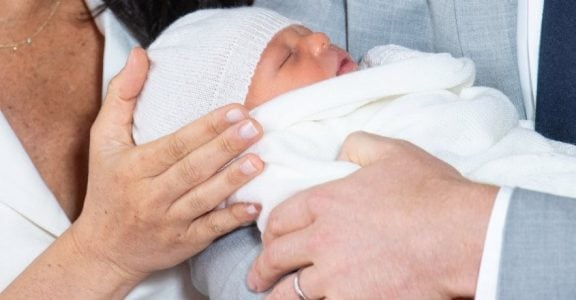 "This is their way of modernizing the monarchy." The Royal couples of Sussex, have been raising eyebrows since the very beginning. In a combined effort to portray the Modern family, both the Duke and the Duchess of Sussex make the headlines. Meghan Markle, Duchess of Sussex, continues to break royal protocols and traditions in the most subtle manner as possible, even as she gave birth to her first baby.
(Opinions expressed are personal)