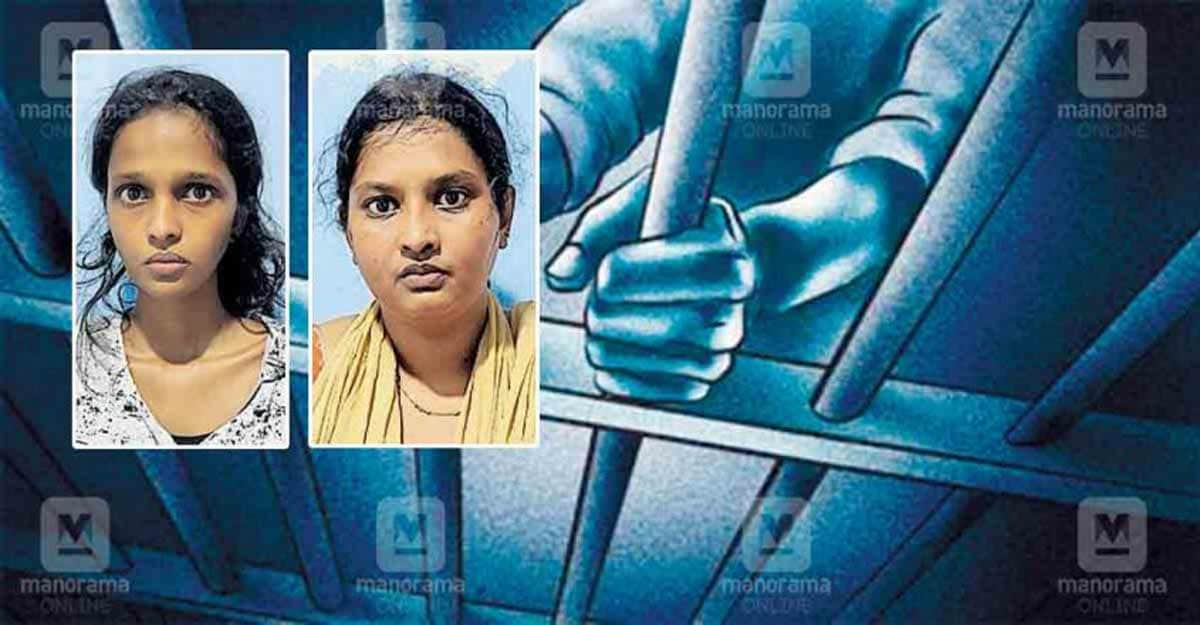 Vallikkunnam: In a strange case, the police have arrested two young women for robbing a man at gunpoint. Incidentally, one of the two arrested is the daughter of the victim, who lived alone at Vallikkunnam in Alappuzha district.
Rs 3.5 lakh in cash, 8.25 sovereigns of gold and a mobile phone were looted from the house on October 1. The women were aided by a gang of men in an apparently well-planned loot.
A search is on for the driver of the car in which the duo had arrived to carry out the crime as well as another person, Circle Inspector of Police, Vallikkunnam D Midhun told Manorama Online.
"The arrested women, Megha (19), daughter of the victim Madhusoodanan Nair, and Gopika (24), have been remanded," the police officer added.
The stolen cash, jewellery and the mobile are still with the absconders and a search is underway for them, Inspector Midhun stated.
The police version
According to the police, Megha's mother is Madhusoodanan's second wife. He had no issues in the first marriage. When his first wife died, he married another woman from the family of his late wife. However, marital discord eventually led to their separation.
Subsequently, Madhusoodanan lived alone at a house named Greeshmam at M R Mukku in Vallikkunnam, while his estranged wife and children stayed in Thiruvananthapuram.
Madhusoodanan, who had returned from abroad, had recently sold some of his properties and kept some cash with him. His daughter Megha and relatives learnt about this and travelled to Alappuzha. On the night of September 30 this year, Megha and Gopika came to Madhusoodanan's house.
The next day a group of people arrived at the house in a car purportedly to pick up the two young women. However, the two women along with the gang pointed a gun at Madhusoodanan and robbed him.
As soon as the gang left, Madhusoodanan lodged a complaint with the police and after an investigation, Megha and Gopika were arrested from Thiruvananthapuram.