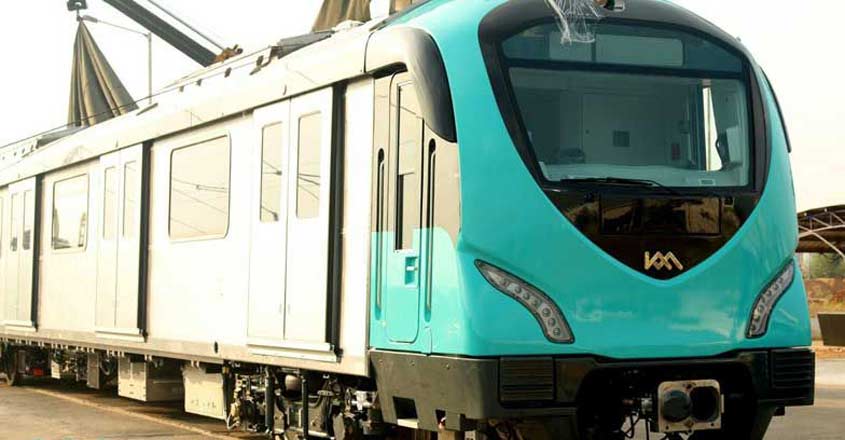 Kochi: The Kochi Metro seems to be obsessed with the idea of naming and re-naming. Though very popular among the people, especially youths, this annoying habit of the Kochi Metro seems to have ticked off at least some of its ardent fans.
Earlier, Kochi Metro Rail Ltd (KMRL) had found itself in a spot after it tried to go for an online poll to name its mascot, a cute little blue elephant. Now, the KMRL finds itself cornered again by changing the name of the Lissie Metro station to Town Hall station.
Irate netizens have been flooding the Kochi Metro's Facebook page with their protests.
Their main contention is that how can the station be named after Town Hall that is situated on the other side of the North overbridge? They have been urging to give it the name Ernakulam North Metro station. This they believe would put to rest all the confusion and contentions.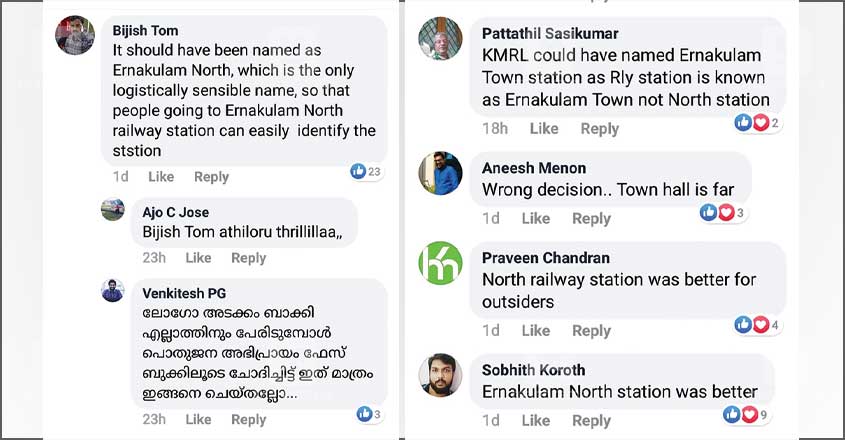 The entire area is known as North, so how can you just name it after the Town Hall, is another poser.
The railway station here is called as Ernakulam Town. People have been rallying it to be renamed as Ernakulam North. That's when the Metro changed the name to Town Hall, much to the dismay of the people.
Others sought to know if they would follow the same model and rename the South Metro station as Girls' school (The Government Girls' High School is situated nearby).
All the hullabaloo is happening not just in the social media. Ernakulam MP Hibi Eden has already submitted a letter to KMRL managing director, urging him to not to change the name of the Lissie Metro station.
The MP also demanded that the JLN stadium station should be renamed as Jawaharlal Nehru International Stadium.