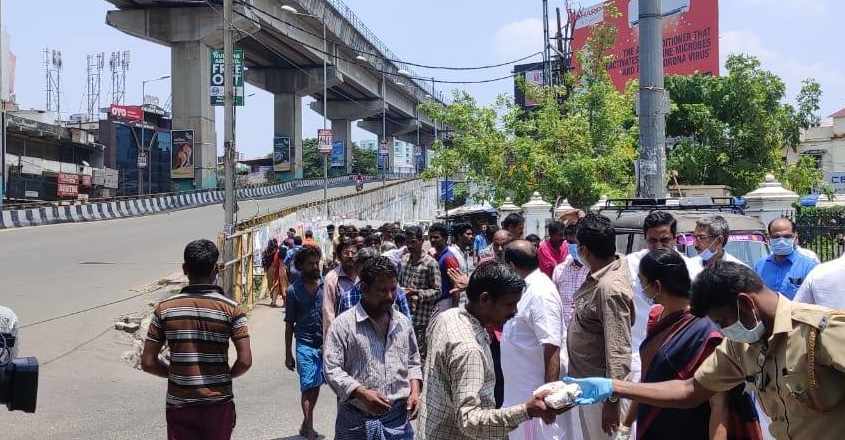 In a humanitarian gesture, the employees of the Kochi Metro Rail Limited (KMRL) have joined hands to help the people badly affected by the state lockdown meant to contain the spread of novel coronavirus.
The KMRL employees have decided to distribute food for the poor, migrant labourers and vagabonds who are unable to access essential items.
The employees have raised fund to distribute nearly 5000 food packets to the needy.
"The food packets are purchased from the Freedom Food Factory under the Jail Department. These packets will be handed over to Jamamaithri Police, Kalamassery. The police personnel will distribute the food packets to the needy." KMRL MD Alkesh Kumar Sharma IAS said.
"The government is taking all measures to help the people. The employees of KMRL thought of extending their support at this crisis situation" he said.
The first set of packets were handed over to the police on Friday. The plan is to continue the service till April 14.
Kochi Metro train services have been suspended as part of the efforts to curb the spread of coronavirus cauing COVID-19.