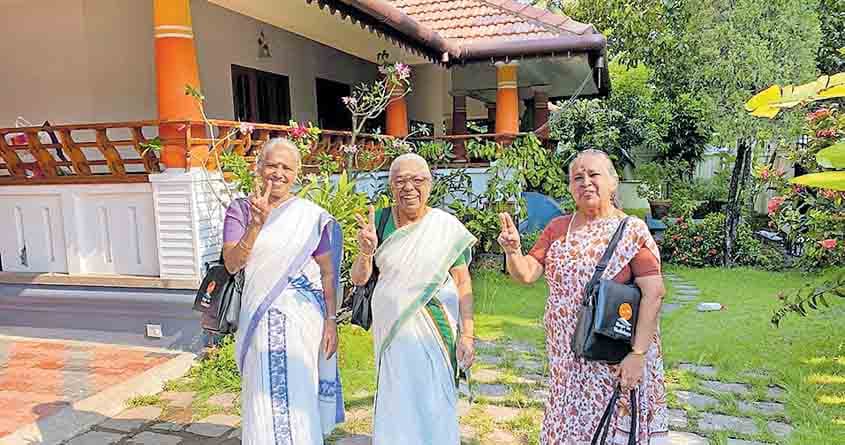 Kochi: Three elderly women, who isolated themselves after a trip to Bali, have completed their COVID-19 quarantine period and returned to their houses.
K Leelakutty Amma, 84; P Rathnamma, 76; and S Vijayalakshmi, 71; had chosen to live at another house in Kochi, away from their families. One of them even wrote about their quarantine experiences.
The women were part of a tour group that went to Bali on March 8. They isolated themselves on the very day they returned on March 12. They went straight to the house from the Cochin International Airport.
Initially, they were advised a 14-day quarantine period. Based on the health department's directive, this was extended to 28 days. Their quarantine period ended on April 9.
However, they decided to return to their homes only on April 11. They have also secured the health department's certificate.
Rathnamma went to her house at Cherthala in Alappuzha district. And Leelakutty went to her youngest son's house at Elamkulam in Kochi. Vijayalakshmi is also currently staying with Leelakutty.
When asked about the quarantine period, the elderly women said they thoroughly enjoyed it.
They were also engaged in little bit of farming as well. They regularly read the newspapers, but found nothing of interest on television.
Leelakutty has written about their quarantine experiences during the COVID-19 pandemic. Her three-page writing is titled 'Ennalum ente Corone'. Leelakutty plans to devote more time to make it a complete work.