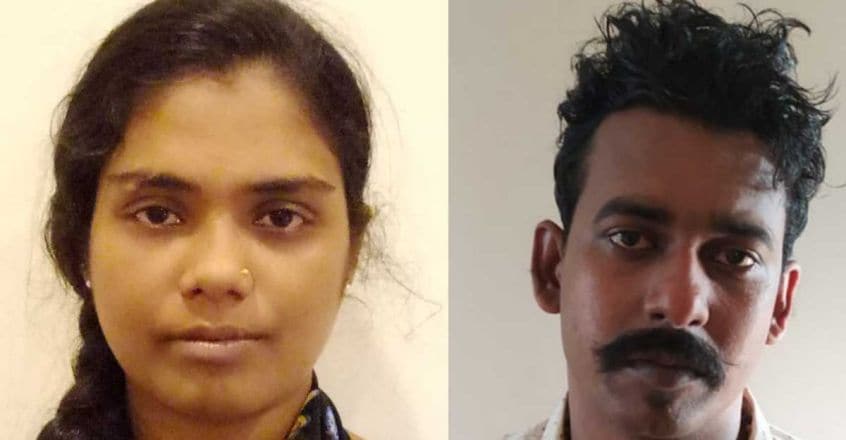 Kochi: A woman and a youth have been arrested over the murder of a polytechnic student at Nettoor in Ernakulam district earlier this month.
The arrested were Anila Mathew, 25, a native of Vadakara in Kozhikode, and A S Athul, 29, of Panangad near Madavana in Ernakulam district. With this, 16 people have been arrested in the case so far.
The victim, Fahad, was fatally stabbed as two rival drug gangs clashed at Nettoor on September 12. Fahad suffered injuries to his chest and hands, and bled to death.
The police had retrieved the murder weapon, a knife, and Anila's scooter.
Anila is the girlfriend of main accused Joemon. She was arrested for hiding the knife and scooter, abetting the crime, and helping the accused flee.
The cops have also found CCTV images from a Kalamassery flat, where Anila had stayed with the accused Jaison, Joemon and Nithin.
The police also found that Anila's phone was used to contact one of the accused Roshan on behalf of another accused Sruthy.
Sruthy was earlier arrested over drug deals and released from prison.
Twelve people, who were directly involved in the murder, and two others who helped them to go into hiding, were arrested earlier.
Athul has been sent to two-day police custody for evidence gathering. The police custody of two other accused have been extended.