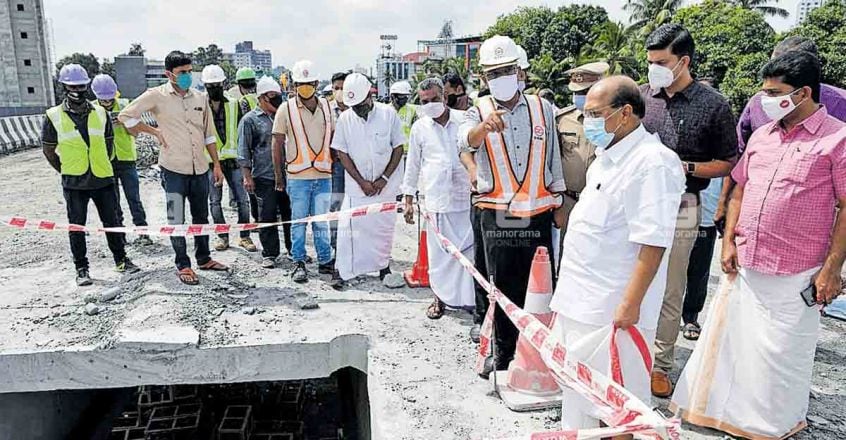 Kochi: The Vyttila and Kundannur overbridges will be opened in November, Minister for Public Works G Sudhakaran has said.
The reconstruction of the Palarivattom flyover will be completed by next May, he said while speaking to media persons after visiting the Palarivattom, Vyttila and Kundannur flyovers.
He said the bridges will be opened to traffic only after adequate inspections. The old contractor will have to pay the entire amount required for the demolition and reconstruction of the Palarivattom bridge, Sudhakaran said.
There are some who are out to disrupt the public works of the government. A lobby of a few private engineers is working to save the old contractor. The contractor went to the high court on their advice. Had there been no case, the bridge would have become a reality much earlier, he said.
Kitco failed miserably in overseeing the construction of the bridge. The mistakes that Kitco makes are not small. It doesn't have anyone who is skilled at work. Kitco hands over the work it is given to someone else, he alleged.
Institutions, including IIT Madras, have reported on the defects of the bridge. The reconstruction will be based on those reports, the minister said. 
Sudhakaran said there is a need to put an end to the misinformation being spread by some about the Palarivattom bridge. Finance is not a problem here for the government. The embarrassment suffered by the Public Works Department in this case is so huge that it cannot be valued with money, he said.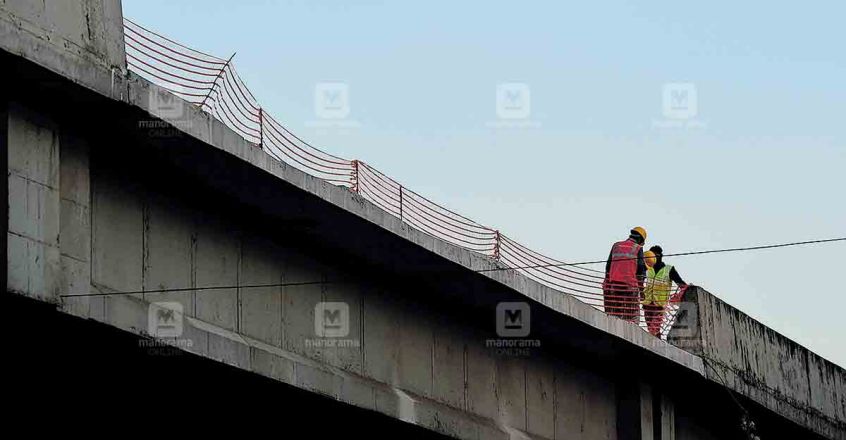 He said the condition of the bridges in the state would be checked and repaired as was done in 2017.
The minister was accompanied by MLAs M Swaraj, John Fernandez, Roads and Bridges Development Corporation of Kerala (RBDCK) managing director Jafar Malik, National Highways department chief engineer Ashok Kumar and representatives of DMRC and Uralungal Labor Contract Society.
Traffic regulation from Sunday
Kochi: Traffic regulations in view of the demolition of the Palarivattom bridge will come into effect from 10 am on Sunday, City DCP G Poonguzhali said.  
The regulations will be implemented on a trial basis for a week. They will be fully implemented by taking into account the problems and shortcomings that come to notice during the trial period.
Those going from Ernakulam towards Kakkanad will have to take the Civil Line Road to the Palarivattom bypass junction, turn left, make a U-turn near the Cookery restaurant and proceed via Alinchuvadu.
The Palarivattom-Edappally road can also be used instead. At the Edappally junction, turn right and take the NH 66 to reach the Civil Line Road.