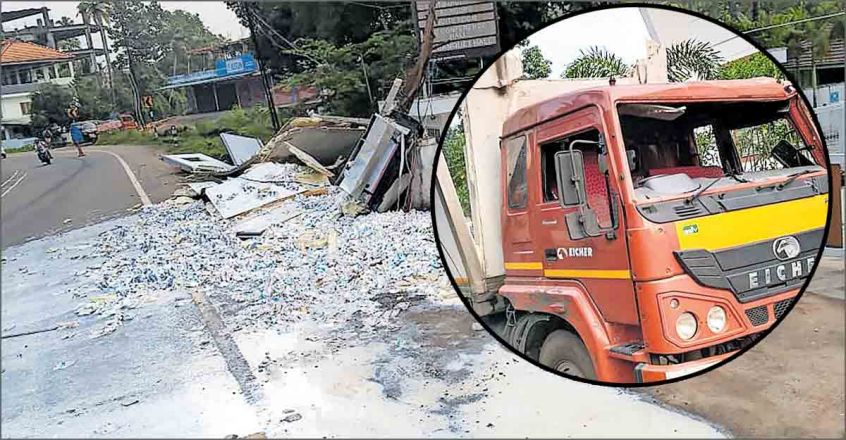 Muvattupuzha: A truckload of milk went down the drain literally as the vehicle toppled on a road here after hitting an electric pole. The accident happened on the Muvattupuzha-Koothatukulam stretch of the MC Road in central Kerala.
The exact accident spot is near the 130 Junction in Muvattupuzha. The refrigerated milk truck which had originated from Tamil Nadu was proceeding for the regular supply in the southern parts of Kerala.
The accident occurred at a curve on Wednesday midnight. It is likely the driver lost control over the truck before it rammed the electric pole and turned turtle.
Milk flowed out from hundreds of packets that had burst in the impact. A thick white patch of milk could be seen on the road even hours after the accident.
The truck crew were rescued and admitted to the Ernakulam General Hospital by the police and Fire and Rescue personnel which arrived on the scene. They received only minor injuries and were administered first-aid.
The truck is owned by Aranamula native Aji.
Traffic had stalled for a while soon after the accident.