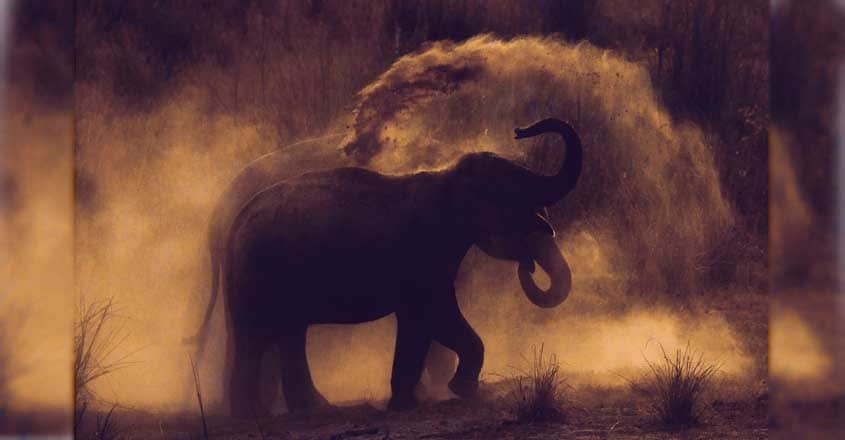 Munnar: Every time a wild tusker, called Padayappa by local residents here, has ventured out of the forests he has hit the headlines.
This time, the elephant, which is usually nonviolent, scared the living daylights out of plantation workers for about four hours in broad daylight.
Frequently sighted in the Munnar area and a favourite among the locals there, Padayappa turned up at about 12 noon on Monday near the area where plantation workers of Kanan Devan Hills Plantations Company's Anamudi division reside.
Though the workers tried to scare it away by making loud sounds the unperturbed tusker entered the fields nearby and ate some of the vegetable crops and mostly destroyed the rest.
The tusker also charged at the workers who were trying to drive it away, who then took shelter in their homes.

It retreated into the wild only by 4 pm.
The tusker is named after a popular 1999 Tamil film featuring Sivaji Ganesan and Rajinikanth.