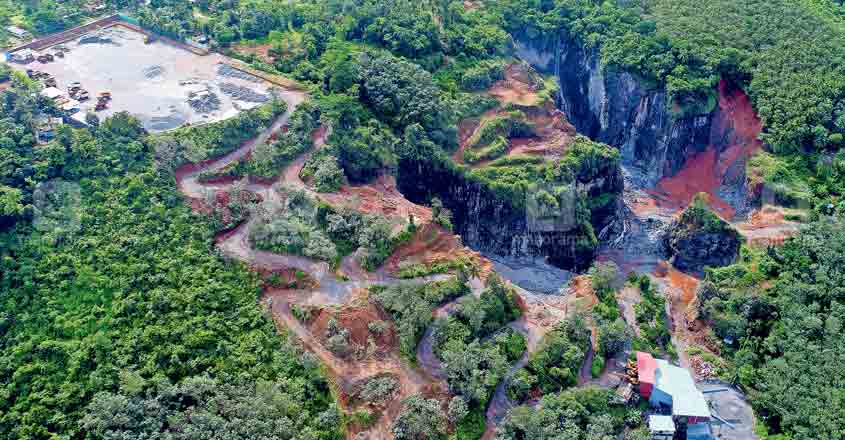 Kannur: While the environmental activists are linking recent floods and landslides with rampant mining activities across the State, the quarry mafia is having a free run at Peringome in the district.
Quarries without requisite licence have drilled their way into 3 hills, but unfortunately the authorities are looking elsewhere. No action was taken against the offenders though many complaints were lodged with the officials, said local residents.
As many as 4 big quarries, 7 crushers and 2 tar-mixing units are functioning out of Pedena, Madakkampoyyil and Odamuttu in a radius of 1.5km as illegal mining became widespread in the past one year.
Living in fear
The functioning of unauthorized quarries adversely affects around 400 families living in low-lying areas and 18 houses were damaged due to high-intensity explosions triggered by the quarries. The local residents are suffering from respiratory diseases because of dust from these stone quarries.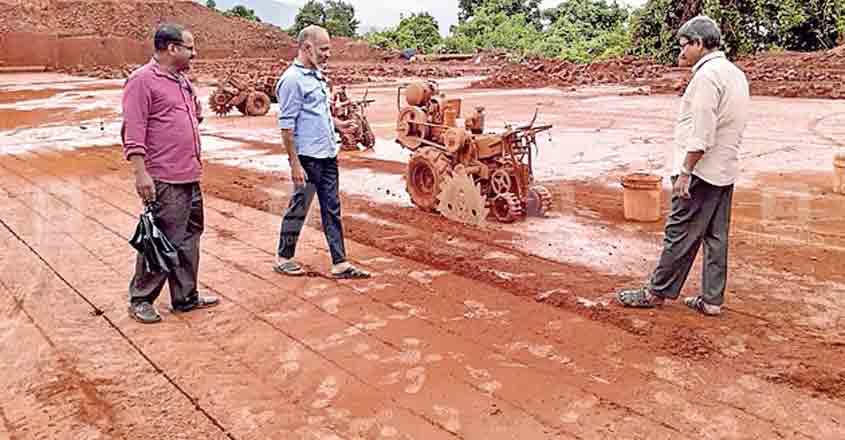 It was found that the quarry owners had drilled illegal borewells to a depth of close to 1,000ft resulting in shortage of water in Pedena, Odamuttu and Peruvamba villages.
The Odamuttu, Kuttykunnu and Verkadu hills, known as sources of water, had been hit due to sand mining. There is scarcity of potable water in the region as stone mining has taken a toll on 3 streams originating from the hills.
Moreover, the Peneda Government LP School is on the verge of closure as parents are reluctant to send their children to this institution as its buildings shake with each explosion at the quarry. Only 7 students were enrolled in Class 1 this academic year.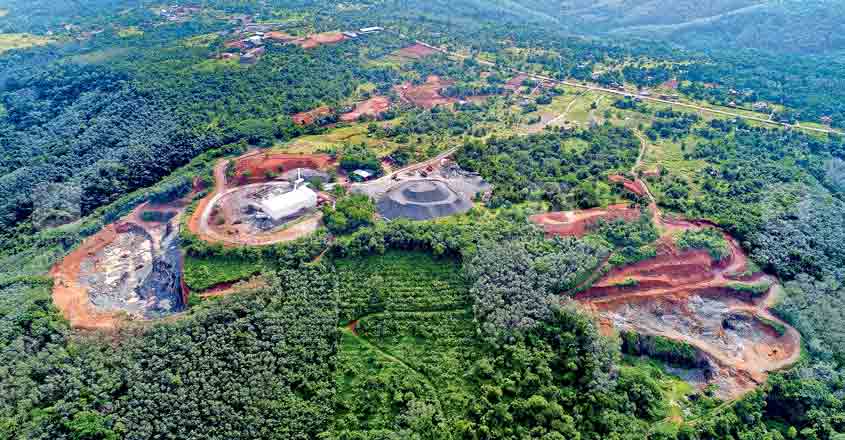 Tipper lorry seized
Meanwhile, a tipper lorry was seized from unauthorized quarries functioning at Chittikara in Kannur district following raids by a team led by Tahsildhar and Kolavallur village officer. The vehicle was later handed over to Kolavallur police.
There are allegations that illegal quarries were functioning in Kolavallur and Thrippangottur villages and the officials were not taking any action against them.
Acres of agriculture land were lost after the recent heavy rains triggered landslides at Poyiloor. The local residents are demanding severe punitive measures against erring quarries in this region.