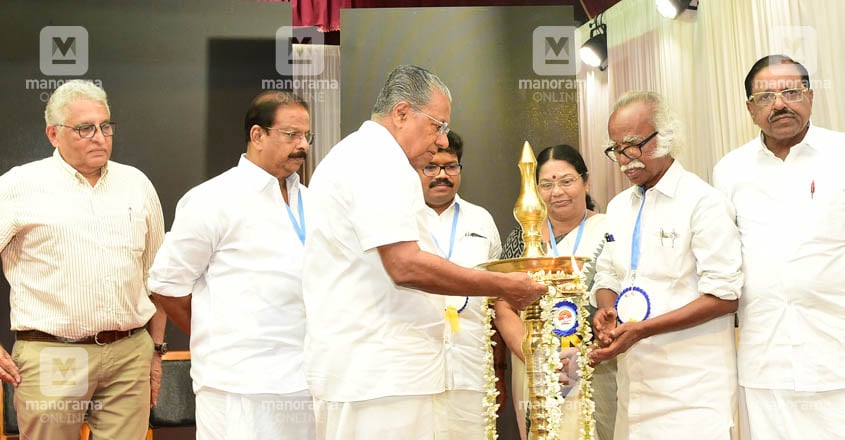 Kannur: Kerala Chief Minister Pinarayi Vijayan on Monday said that Malayala Manorama's role in rejuvenating journalism should be seen as part of national journalism in India.
Malayala Manorama could assimilate technological changes in all sectors, he said while inaugurating the valedictory function of the daily's Kannur unit's silver jubilee celebration.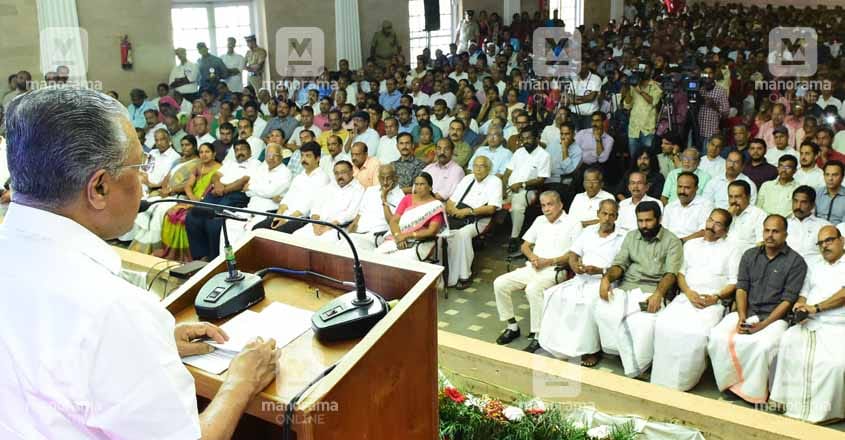 Manorama had the top position in the entire country, he said. Manorama's history was also the history of modern Kerala, the chief minister said.
Like historians are bound to have political views, Manorama's political attitudes and viewpoints reflected in the history it shaped with its journalistic excellence. One might agree to it or disagree. Some people think that Manorama reports presented historical facts of modern Kerala politics. Some people disagree. In any case, Manorama could showcase the incidents over the course of a century and a quarter, Pinarayi said.
He added that Manorama was on the path of incredible excellence in terms of modern technology and professionalism. Manorama was far ahead in terms of the number of subscribers, the beauty of its layout, the attractiveness of fonts, the acceptability among readers and the propriety of headlines. Manorama has played an important role in forming a journalistic style that linked any incident in any part of the world to Kerala.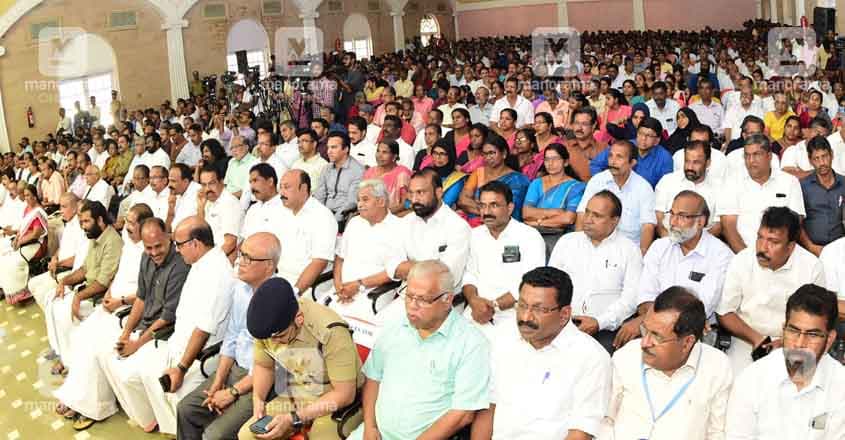 Pinarayi said that he wished Manorama had acted in a more progressive way. That would have made Kerala society even more progressive, he said.
Minister Kadannappally Ramachandran presided over the function. MPs K Sudhakaran, K K Ragesh and Rajmohan Unnithan, Kannur mayor Suma Balakrishnan, Malayala Manorama Managing Editor Jacob Mathew and Kannur unit co-ordinating editor Anil Radhakrishnan spoke on the occasion.
The chief minister presented the Manorama Silver Jubilee Trophy for the best panchayat in the district to Mangattitadam panchayat along with a cheque for Rs 1.5 lakh. Pappinissery panchayat was selected as the runner-up and Aralam panchayat as the second runner-up.
Pinarayi also released a book published by Manorama Books, titled 'Deshasmaranakal'.