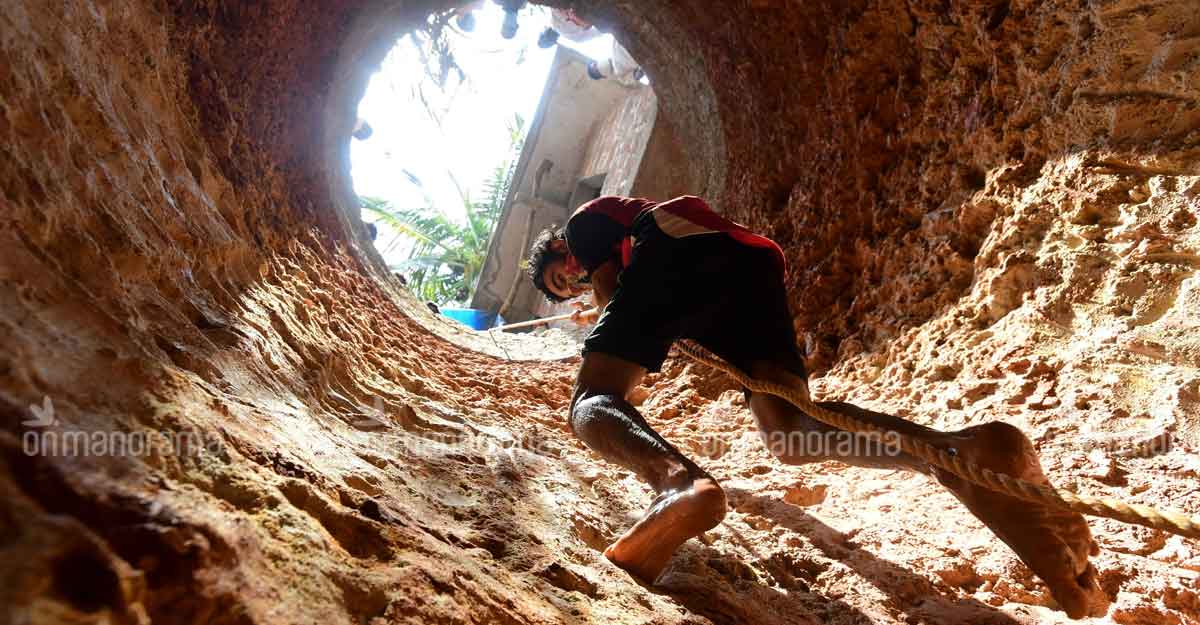 Kannur: Praseena of Kuttiupuram in Kannur had to go to her neighbour's house, which was 50m away, to get water. With the untimely demise of her husband Rajeevan, the family's hopes of a well in their premises became a distant dream.
Friends of Praseena's son Siddharth then decided to do their bit during this COVID-19 lockdown. Ten students got to work with whatever tools they could lay their hands on. Ten days after they began their effort, their efforts bore fruit as water filled the bottom ring of the well.
Anurag KV, Nandakishore K, Sree Lal, Harry Kishore, Shintu, Sangeerth, Abhishek, Abhinav, and Sarang are the friends who came for Siddharth's help. All are members of Balasangham.