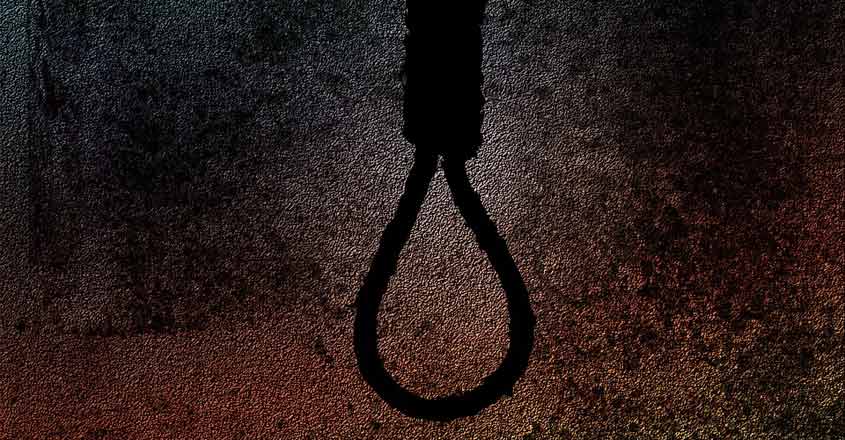 Kanjirappally, Kottayam/Upputhara, Idukki: A woman allegedly killed herself after she came to know that her husband was arrested in a chain-snatching case.
The Ponkunam police had arrested V R Saju, 37, who stayed at a rented accommodation at Alady in Elappara of Idukki district. His wife, Bindu, was found dead in the evening.
Saju had allegedly stolen two gold chains, around 3.5 sovereigns, from a woman near Kunnumbhagam school in Kanjirappally on Friday, as per the case. The police had also recovered the gold chains that were pawned at a private financial firm at Elappara for Rs 74,000. The gold chains belonged to Ashakumari, a native of Koorali.
The culprit, who arrived on a scooter, snatched the gold chains from Ashakumari after diverting her attention by asking directions to a place.
A mobile phone with no SIM card was also found from the nearby spot. A probe, held based on the phone and the CCTV images, led to Saju.
He had also tried to snatch the gold chain of another woman in the Kunnumbhagam area, but he fled after the woman raised an alarm, the police said.
The case is probed by a team led by DySP J Santhosh Kumar. CI M S Rajeev and SI T D Manoj Kumar are also part of the team. Saju was produced in court and remanded.
As part of the probe, the police from Ponkunnam reached Alady and that is when Bindu came to know of the incident. She then sent her 12-year-old son to the neighbour's house.
However, when Bindu did not return even by 6pm, the neighbours went to her home. But the house was locked. They then opened a window and found Bindu hanging.
The couple had moved to Alady from Elappara about three months ago. The child has been moved to the Childline's custody as no relatives contacted the authorities.